Logique Communicationnelle, Posture et Division dans les Familles Élargies: Cas de Baazra, en Côte d'Ivoire
Gala Bi Tizié Emmanuel

Enseignant-chercheur à l'Institut d'Ethno-Sociologie, UFHB Abidjan, Côte d'Ivoire

Bini Koff Roland

Chercheur à l'Institut d'Ethno-Sociologie, UFHB Abidjan, Côte d'Ivoire
Keywords:
Logiques communicationnelles, posture, intervenant, famille, développement
Abstract
Cet article vise à comprendre la dynamique communicationnelle à Baazra, village de la commune de Zuénoula, au centre-ouest de la Côte d'Ivoire, ses causes et conséquences. Il s'agit d'une étude qualitative qui s'appuie sur une méthode d'échantillonnage non probabiliste dite par choix raisonné, et menée à partir d'entretiens semi-dirigés avec une vingtaine d'individus. En matière de résultats, l'étude a mis en exergue la position sociale comme facteur déterminant dans la prise de parole, le droit à la parole étant légitimé par des facteurs socio-économiques. Aussi, la propagande médiatique du modèle démocratique occidental a contribué à modifier les logiques communicationnelles à Baazra. Toutes ces mutations sont la base des conflits communautaires ; d'où le recours à la médiation des pouvoirs publics qui est souvent contesté.
This paper focuses on understanding the communicational dynamics, its causes, and its consequences in Baazra––a village located at the municipality of Zuenoula in the mid-west of Côte d'Ivoire. This qualitative study is based on a non-probability sampling approach which is known as a purposive sampling. It was carried out through semi-structured interviews administered to twenty respondents. The results of this survey show that the social position is a determining factor in speaking. In other words, the right to speak is inherent to socioeconomic factors. Moreover, the media propaganda of the western democratic model has contributed in changing the communicational logics in Baazra. All these changes forms the basis for community conflicts; hence this has resorted to the mediation of State authorities which is often contested.
Downloads
Download data is not yet available.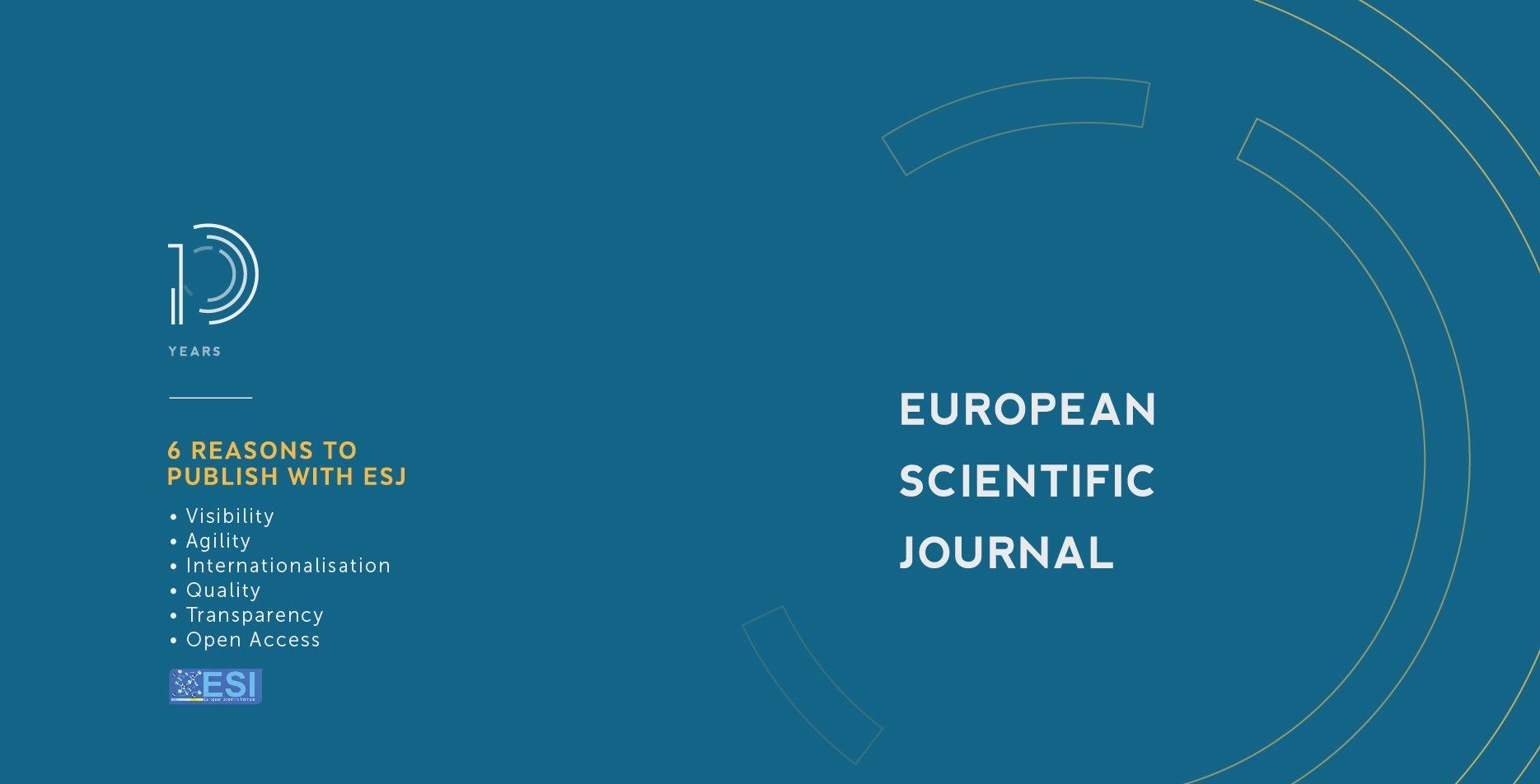 How to Cite
Emmanuel, G. B. T., & Roland, B. K. (2020). Logique Communicationnelle, Posture et Division dans les Familles Élargies: Cas de Baazra, en Côte d'Ivoire. European Scientific Journal, ESJ, 16(16), 172. https://doi.org/10.19044/esj.2020.v16n16p172
Section
ESJ Social Sciences
Copyright (c) 2020 Gala Bi Tizié Emmanuel, Bini Koff Roland
This work is licensed under a Creative Commons Attribution-NonCommercial-NoDerivatives 4.0 International License.