Sensibilidad y Resistencia a Antibióticos de Cepas Probióticas Empleadas en Productos Comerciales
Ana Luisa May-Torruco

Egresada de Ingeniería en Alimentos, División Académica Multidisciplinaria de los Ríos, Universidad Juárez Autónoma de Tabasco, México

Alma Irene Corona-Cruz

Facultad de Ingeniería Química, Universidad Autónoma de Yucatán, México

Ana Laura Luna Jiménez

Cuerpo Académico Desarrollo Sustentable. División Académica Multidisciplinaria de los Ríos, Universidad Juárez Autónoma de Tabasco, México

Nicolás González Cortés

Cuerpo Académico Desarrollo Sustentable. División Académica Multidisciplinaria de los Ríos, Universidad Juárez Autónoma de Tabasco, México

Román Jiménez Vera

Cuerpo Académico Desarrollo Sustentable. División Académica Multidisciplinaria de los Ríos, Universidad Juárez Autónoma de Tabasco, México
Keywords:
Probiotic, Antibiotic, Lactic Acid Bacteria, Functional Food
Abstract
Una característica deseada de los probióticos es su sensibilidad a los antibióticos para descartar la transmisión de resistencia en el ecosistema digestivo. Es importante conocer su susceptibilidad ya que se ingieren frecuentemente con la finalidad de reforzar la microflora intestinal. El objetivo de este trabajo fue analizar la susceptibilidad de probióticos aislados de productos comerciales a los principales antibióticos de uso clínico. La prueba de sensibilidad se realizó por el método de difusión en disco sobre agar MRS, empleando discos de antibióticos mixtos comerciales. Las bacterias Lactobacillus acidophilus, Lactobacillus casei y Bifidobacterium bifidum fueron sensibles a: penicilina, ampicilina, ceftriaxona y cefalotina (Betalactámicos), eritromicina (Macrólidos) y cloranfenicol (Anfenicoles). Resistentes a dicloxacilina (Betalactámicos), oxacilina (Fluoroquinolona), netilmicina, gentamicina y amikacina (Aminoglucósidos) y trimetoprimsulfametoxazol (Sulfonamidas). Los resultados muestran la importancia de valorar la susceptibilidad (sensibilidad y resistencia) de los probióticos a los antibióticos ya que, se consumen de forma intencionada con el propósito de mantener el equilibrio de la flora intestinal.
A characteristic of probiotics istheir sensitivity to antibioticsto discard the transmission of resistance in the digestive ecosystem. It is important to know your susceptibility, which is often ingested for the purpose of strengthening intestinal microflora. The purpose of this work was to analyze the susceptibility of probiotics isolated from commercial products to the main antibiotics for clinical use. The sensitivity test was carried out by means of a disk diffusion method on MRS agar, using disks of mixed commercial antibiotics. The bacteria's Lactobacillus acidophilus, Lactobacillus casei and Bifidobacterium bifidum were sensitive to: penicillin, ampicillin, ceftriaxone and cephalotin (Beta-lactam), erythromycin (Macrolides) and chloramphenicol (Amphenicoles). Resistant to dicloxacillin (Beta-lactam), enoxacillin (Fluoroquinolone), netilmicin, gentamicin and amikacin (Aminoglycosides) and trimethoprim-sulfamethoxazole (Sulfonamides). The results show the importance of assessing the susceptibility (sensitivity and resistance) of probiotics to antibiotics since they are consumed intentionally in order to maintain the balance of the intestinal flora.
Downloads
Download data is not yet available.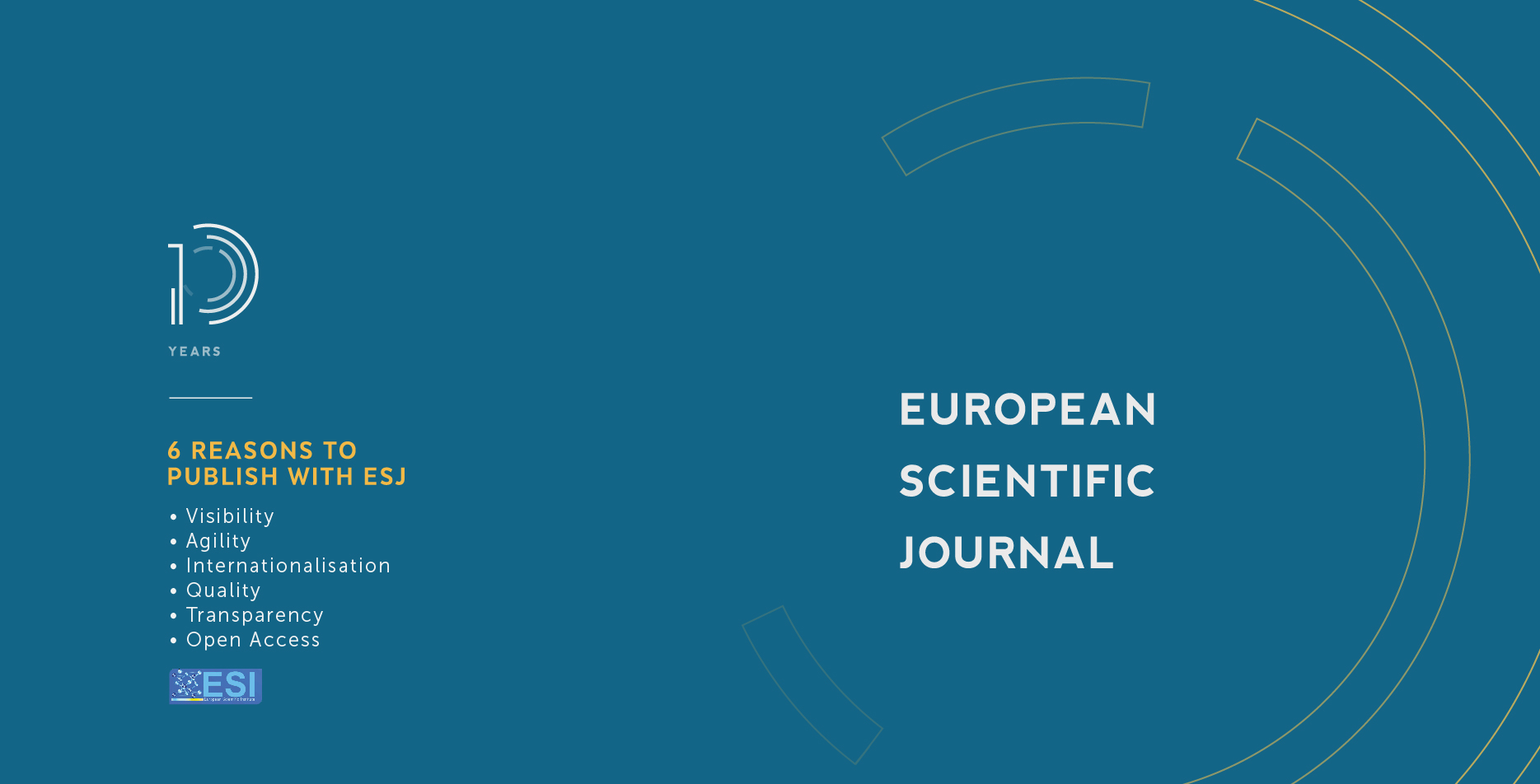 How to Cite
May-Torruco, A. L., Corona-Cruz, A. I., Jiménez, A. L. L., Cortés, N. G., & Vera, R. J. (2020). Sensibilidad y Resistencia a Antibióticos de Cepas Probióticas Empleadas en Productos Comerciales. European Scientific Journal, ESJ, 16(18), 43. https://doi.org/10.19044/esj.2020.v16n18p43
Section
ESJ Natural/Life/Medical Sciences
Copyright (c) 2020 Ana Luisa May-Torruco, Alma Irene Corona-Cruz, Ana Laura Luna Jiménez, Nicolás González Cortés, Román Jiménez Vera
This work is licensed under a Creative Commons Attribution-NonCommercial-NoDerivatives 4.0 International License.