L'analyse Qualitative Inorganique Dans le Curriculum Formel Marocain et Chez Les Futurs Enseignants de Physique-Chimie en Cycle Secondaire Collégial
Ibrahim Bouabdallah

Centre Régional des Métiers de l'Éducation et de la Formation de l'Oriental, Hay Almassira, Oujda, Maroc. Associé au Laboratoire de Chimie Appliquée et Environnement, Faculté des Sciences, Université Mohammed Ier, Oujda, Maroc
Keywords:
Inorganic Qualitative Analysis, Future Teachers, Disciplinary Knowledge
Abstract
L'analyse qualitative inorganique, une méthode d'analyse chimiquequalitative permettant d'identifier les constituants d'une substance sert àillustrer les phénomènes chimiques en cycle secondaire collégial. Les futursenseignants sont confrontés à des exigences particulières en termes deconnaissances relatives à l'objet de savoir, pour pouvoir assurer latransposition didactique. Cet article vise, d'une part, l'examen des contenus àenseigner en chimie aux apprenants du secondaire collégial, et d'autre part, ladétermination du niveau d'acquisition des connaissances relatives à l'analysequalitative inorganique chez les futurs enseignants. Pour ce faire, une analyseexhaustive du curriculum formel marocain, suivie d'un questionnaire ouvertsoumis à cinquante-huit futurs enseignants, ont été menés pour collecter lesdonnées. Les résultats concernant le curriculum formel montrent l'absence dethèmes consacrés à ce champ disciplinaire qui entretient une corrélationimplicite avec les activités d'enseignement. La dissolution et l'identificationdu gaz formé ne constituent pas un obstacle pour les futurs enseignants.Cependant, ils éprouvent d'énormes difficultés pour expliquer les réactionsmises en jeu lors de l'action de la substance inconnue avec les réactifs. Enplus, leur savoir-faire pratique révèle une lacune pour proposer un montageexpérimental de production du sulfure d'hydrogène.
The inorganic qualitative analysis, a method of analytical chemistry foridentifying the constituents of a substance, is used to illustrate chemicalphenomena's in the college secondary cycle. Future teachers are confrontedwith particular requirements in terms of knowledges related to the knowledgeobject in order to be able to ensure didactic transposition. This article aims, onone hand, to examine the chemistry contents to be taught in secondary collegeschool, and on the other hand, to determine the future teachers' level ofinorganic qualitative analysis knowledge acquisition. To achieve this, anexhaustive analysis of the formalMoroccan curriculum, followed by an openendedquestionnaire submitted to fifty-eight future teachers, were used tocollect the data. The results concerning the formal curriculum show theabsence of themes related to this disciplinary field which has correlate withthe teaching activities. The dissolution and identification of the formed gas didnot appear to be an obstacle for the future teachers. However, they foundseveral difficulties to explain the reactions between the unknown substanceand reagents. In addition, their practical knowledge reveals an insufficiency topropose an experimental setup to produce the hydrogen sulfide.
Downloads
Download data is not yet available.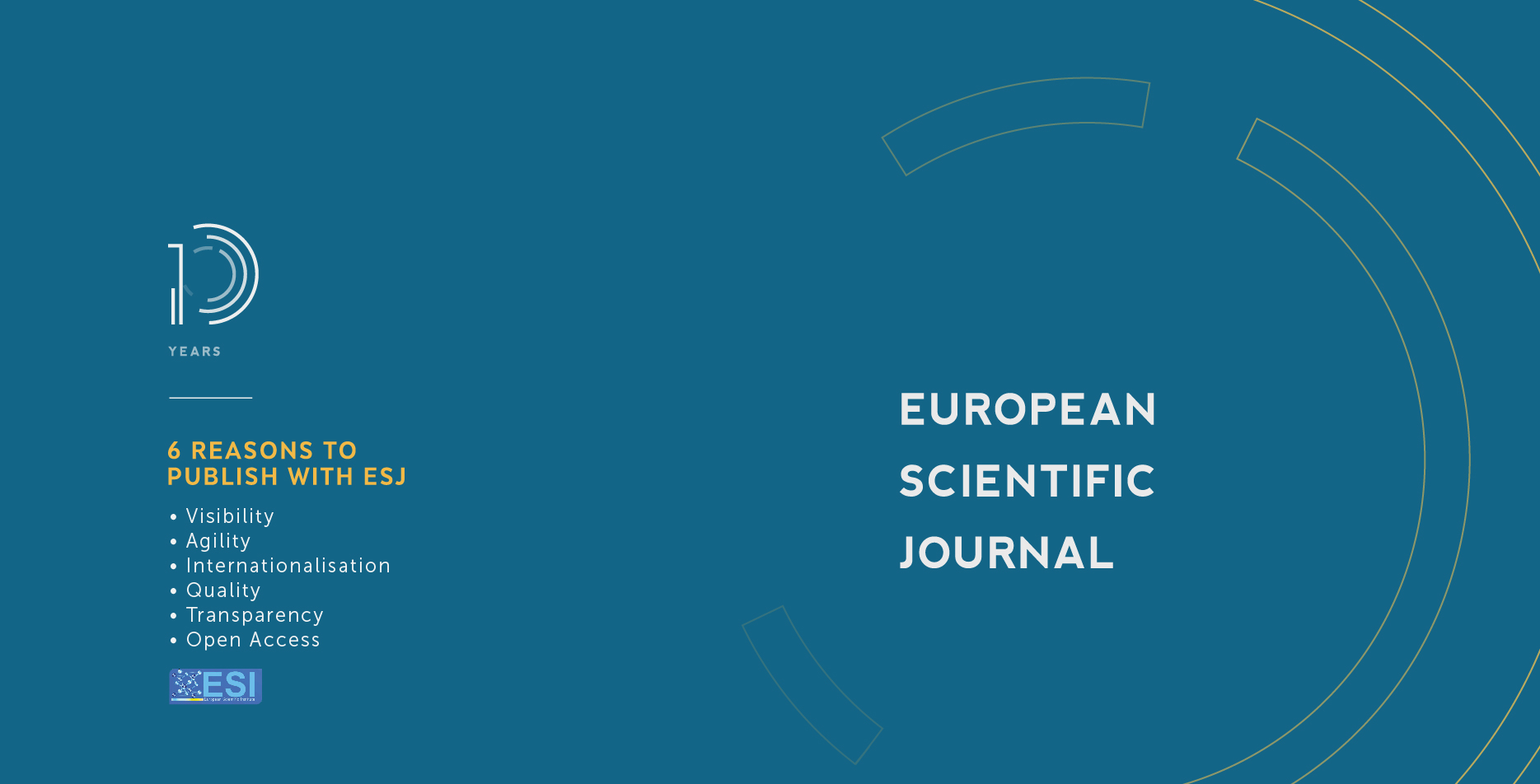 How to Cite
Bouabdallah, I. (2020). L'analyse Qualitative Inorganique Dans le Curriculum Formel Marocain et Chez Les Futurs Enseignants de Physique-Chimie en Cycle Secondaire Collégial. European Scientific Journal, ESJ, 16(18), 188. https://doi.org/10.19044/esj.2020.v16n18p188
Section
ESJ Natural/Life/Medical Sciences
Copyright (c) 2020 Ibrahim Bouabdallah, Ibrahim Bouabdallah
This work is licensed under a Creative Commons Attribution-NonCommercial-NoDerivatives 4.0 International License.