Contribution of Indigenous Entrepreneurship Among Micro and Small Livestock Enterprises to Economic Development in Turkana County, Kenya
Wambui King'ong'o

School of Business and Management studies, Technical University of Kenya, Nairobi, Kenya

Martin Ogutu

School of Business, University of Nairobi, GPO Nairobi, Kenya

Samuel Nyandemo

School of Economics, University of Nairobi, GPO Nairobi, Kenya
Keywords:
Indigenous entrepreneurship, economic development
Abstract
Entrepreneurs are required to have an entrepreneurial mind-set, values, attitudes and behaviour that enables opportunity recognition perceiving entrepreneurial activities as desirable and feasible. Micro and small livestock enterprises play a key role in the agricultural sector being the main economic sector of the IGAD countries. The goal of this study was to determine the contribution of indigenous livestock entrepreneurship to economic development in Turkana County. Endogenous growth, effectuation and entrepreneurial bricolage are anchoring theories. The study adopted positivist and phenomenology paradigms and cross sectional research design. The target population was all micro and small livestock enterprises, registered members of the Livestock Marketing Association in Turkana County; comprising of 598 livestock enterprises out of which a sample size of 339 MSEs was selected through proportionate stratified random sampling and simple random sampling techniques. Secondary and primary data were collected for analysis. The study purposely selected four firms from the survey method for case studies. Pilot was conducted and reliability and validity of the study instrument was evaluated. Descriptive and inferential analyses were done. ANOVA and simple linear regression analyses were evaluated. Significance was tested at 5% level. The overall response rate was 78.2%. The results revealed that indigenous entrepreneurship has a positive and significant effect on economic development in Turkana county, (F=129.4, P=.000). The study concludes that indigenous entrepreneurship is important in determining economic development. The study suggests to business associations, financial institutions, NGOs and development agencies and Turkana County government to facilitate and promote indigenous communities to pursue entrepreneurial activities.
Downloads
Download data is not yet available.
PlumX Statistics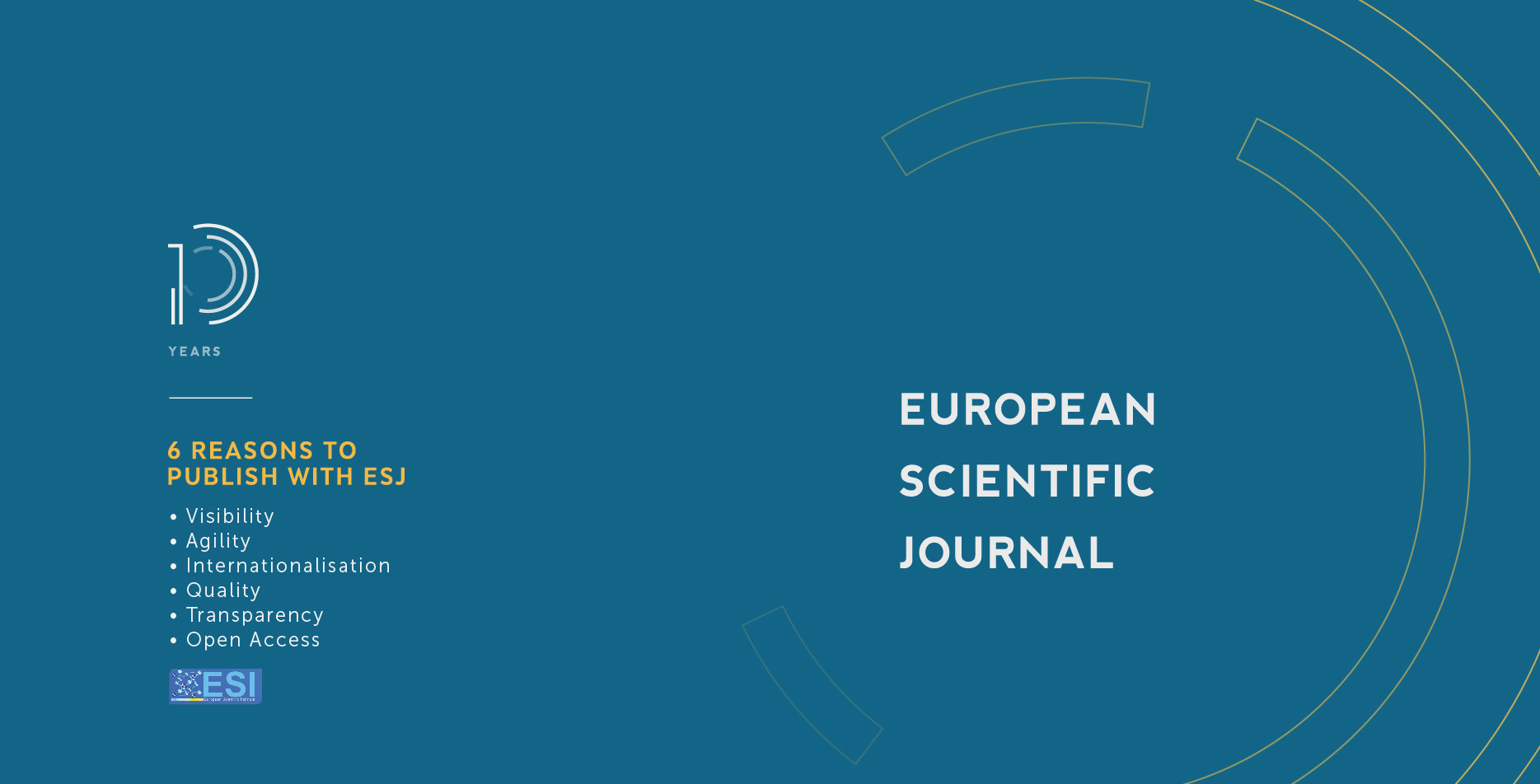 How to Cite
King'ong'o, W., Ogutu, M., & Nyandemo, S. (2020). Contribution of Indigenous Entrepreneurship Among Micro and Small Livestock Enterprises to Economic Development in Turkana County, Kenya. European Scientific Journal, ESJ, 16(19), 274. https://doi.org/10.19044/esj.2020.v16n19p274
Section
ESJ Social Sciences
Copyright (c) 2020 Wambui King'ong'o, Martin Ogutu, Samuel Nyandemo
This work is licensed under a Creative Commons Attribution-NonCommercial-NoDerivatives 4.0 International License.