Prévalence De Phragmanthera capitata (Spreng.) Ballé (Loranthaceae) Sur Les Hévéas Des Plantations Paysannes Du Site De L'Université Jean Lorougnon Guédé Au Centre-Ouest de la Côte d'Ivoire
Amon Anoh Denis-Esdras

Université Jean Lorougnon Guédé, U.F.R. Agroforesterie, Daloa Côte d'Ivoire

Koulibaly Annick Victoire

Université Jean Lorougnon Guédé, U.F.R. Agroforesterie, Daloa Côte d'Ivoire

Sako Hamed El Lamine

Université Jean Lorougnon Guédé, U.F.R. Agroforesterie, Daloa Côte d'Ivoire

Koffi Affoué Armèle

Université Félix Houphouët Boigny, U.F.R. Biosciences Abidjan. Laboratoire de Botanique
Keywords:
Hévéa, Phragmanthera capitata, Incidence, Sévérité d'infestation, Côte d'Ivoire, Afrique de l'Ouest
Abstract
En Côte d'Ivoire, l'hévéaculture est en pleine extension à cause de ses retombées économiques et financières. Malheureusement, une destruction actuelle des branches de nombreux individus d'hévéas par les Loranthaceae, notamment Phragmanthera capitata est constatée. Cette situation est préjudiciable à l'économie de cette activité. Pour limiter l'infestation de ces parasites, il est urgent d'entreprendre des méthodes de lutte efficaces. Pour mieux contrôler les Loranthaceae, une meilleure connaissance de leur comportement s'impose. Cette étude vise à évaluer la prévalence de P. capitata sur les hévéas des plantations paysannes du site de l'Université Jean Lorougnon Guédé de Daloa. Les inventaires basés sur les méthodes de relevés de surface et des observations directes ont été réalisés dans 3 plantations d'hévéas. Les résultats ont montré une incidence élevée et une sévérité d'infestation des hévéas par P. capitata. Ils ont indiqué une différence significative entre l'incidence d'infestation et l'indice de sévérité des hévéas en fonction du dbh. L'incidence d'infestation de ce parasite sur les hévéas des plantations paysannes du site de l'Université est de 30,48±11,12% et l'indice de sévérité est 34,16±15,30%. Ces résultats pourraient servir de référence pour la recherche d'une méthode de lutte appropriée contre ce parasite très envahissant et très dévastateur sur les hévéas.
In Cote d'Ivoire, rubber cultivation is booming due to its economic and financial benefits. Unfortunately, the destruction of individual rubber tree branches notably by Loranthaceae, Phragmanthera capitata has been noticed as an impediment to rubber cultivation. This situation is detrimental to the economic rentability of this activity. Developing effective strategies to control these parasites plants is urgent. A better understanding of the behavior of Loranthaceae is necessary to control their expansion. This study aims to evaluate the prevalence of P. capitata on the rubber trees of farming plantations located at the Jean Lorougnon Guédé University site in Daloa. The inventories based on sampling blocks method and direct observations were used in three rubber plantations. The results showed a high level and severity of P. capitata invasion on rubber trees and indicated a significant difference between the incidence and intensity on rubber trees depending on their dbh. The incidence of invasion of P. capitata on rubber trees of the studied farming plantations premises is of 30,48±11.12% and the severity index is 34,16±15.30%. These results could be used as a reference to find more appropriate solutions to fight against the invasive and devastating effects of this parasite on rubber trees.
Downloads
Download data is not yet available.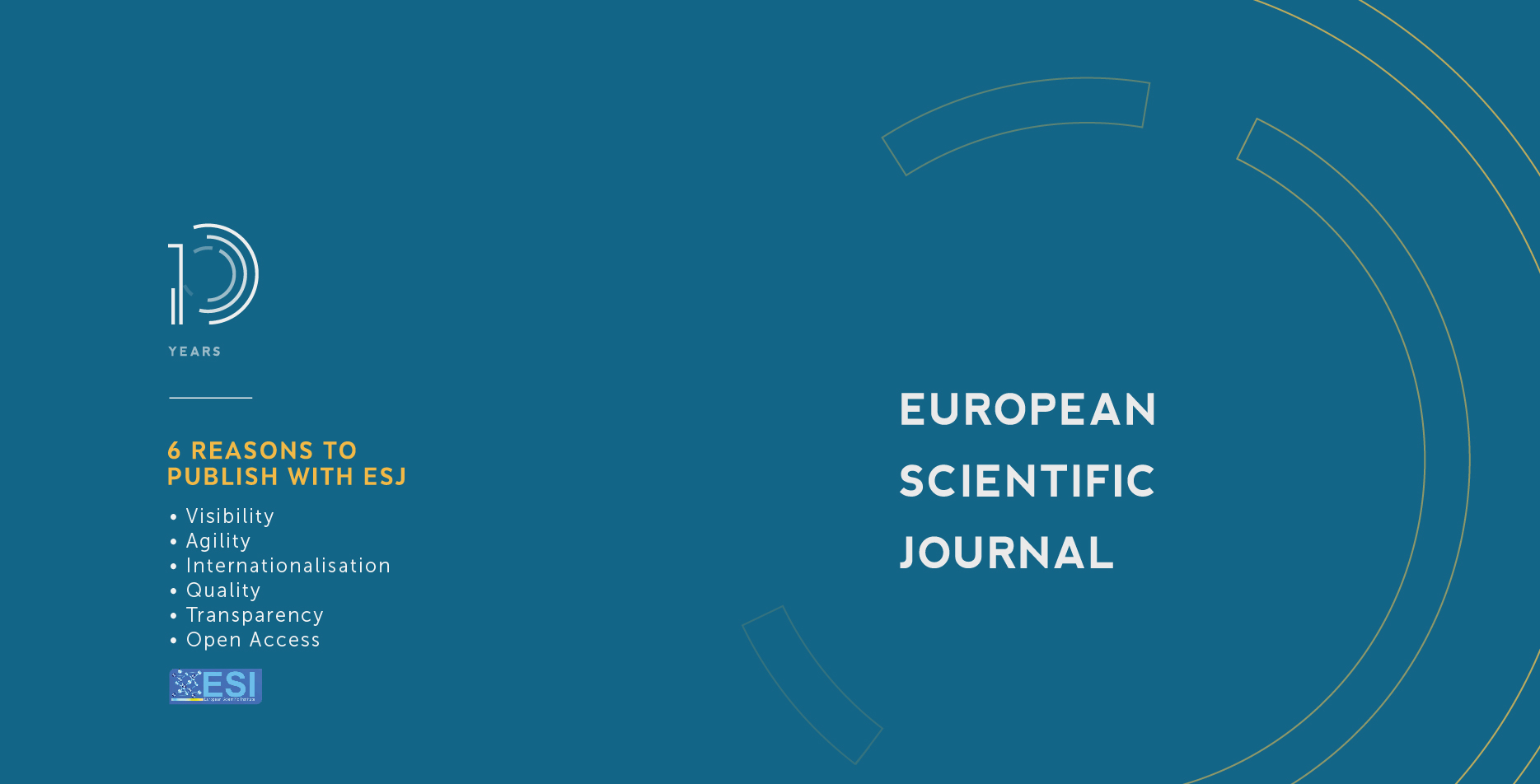 How to Cite
Denis-Esdras, A. A., Victoire, K. A., El Lamine, S. H., & Armèle, K. A. (2020). Prévalence De Phragmanthera capitata (Spreng.) Ballé (Loranthaceae) Sur Les Hévéas Des Plantations Paysannes Du Site De L'Université Jean Lorougnon Guédé Au Centre-Ouest de la Côte d'Ivoire. European Scientific Journal, ESJ, 16(21), 215. https://doi.org/10.19044/esj.2020.v16n21p215
Section
ESJ Natural/Life/Medical Sciences
Copyright (c) 2020 Amon Anoh Denis-Esdras, Koulibaly Annick Victoire, Sako Hamed El Lamine, Koffi Affoué Armèle
This work is licensed under a Creative Commons Attribution-NonCommercial-NoDerivatives 4.0 International License.