Biodiversité Et Structure Des Ligneux De La Forêt Classée De Maka Diama Dans Le Delta Du Fleuve Sénégal
Ousmane Thiam

Agence d'exécution des Travaux d'Intérêt Public - Agence pour la Promotion des Investissements et des Grands Travaux (AGETIP- APIX), Sénégal

Moustapha Bassimbé Sagna

Département de Biologie végétale, Faculté des Sciences et Techniques, Université Cheikh Anta Diop, Dakar- Sénégal

Aly Diallo

Département d'Agroforesterie, Université Assane Seck, Ziguinchor-Sénégal

Oumar Sarr

Département de Biologie végétale, Faculté des Sciences et Techniques, Université Cheikh Anta Diop, Dakar- Sénégal

Daouda Ndiaye

Département de Biologie végétale, Faculté des Sciences et Techniques, Université Cheikh Anta Diop, Dakar- Sénégal

Aliou Guisse

Département de Biologie végétale, Faculté des Sciences et Techniques, Université Cheikh Anta Diop, Dakar- Sénégal
Keywords:
Biodiversité, Forêt Classée, Maka Diama, Flore, Ligneux
Abstract
Le barrage anti-sel de Diama, érigé dans la zone centrale du delta du fleuve Sénégal, a créé de profondes mutations au niveau de l'environnement de la vallée. La Forêt Classée de Maka Diama (FCMD), aménagée au niveau de ce delta en 1934 par l'administration coloniale n'est pas épargnée. La présente étude fait l'état de lieux de la forêt, elle décrit la composition floristique et la structure des ligneux. La base de sondage a été des images satellitaires indiquant les différentes entités écologiques de cette forêt. La végétation ligneuse a été caractérisée par inventaire suivant une approche dendrométrique. Les résultats de cette étude montrent que la FCMD présente une biodiversité relativement faible avec 13 espèces appartenant à 11 genres et 9 familles. L'espèce Acacia tortilis var.raddiana (Savi) Brenan (39,67 %) est la plus abondante, elle est suivie de Salvadora persica L. (16,99%) et de Tamarix senegalensis DC (12,13 %), Euphorbia balsamifera Ait. (11,21 %) et Prosopis juliflora (SW.) (10,38 %). La présence de T. senegalensis considéré comme un indicateur de salinité, pourrait aussi expliquer cette faible biodiversité des ligneux. La FCMD est globalement arbustif. C'est un bassin versant constitué d'une relique de savane arborée au centre du bassin qui constitue son noyau (F1) et qui évolue en une steppe arbustive vers la périphérie (F3). Avec la diversité des activités menées autour de la forêt, il semble indispensable de prendre des mesures appropriées de limitation ou d'interdiction d'accès, dans l'intérêt de la protection de la biodiversité.
The Diama anti-salt dam, built in the central zone of the Senegal River delta, has created profound changes in the environment of the entire valley. The Maka Diama Classified Forest (FCMD), developed at the level of this delta in 1934 by the colonial administration is not spared. This study presents an inventory of the forest, describing the floristic composition and structure of ligneous trees. The sampling frame was satellite images showing the different ecological features of this forest. Woody vegetation was characterized by inventory using a dendrometric approach. The results of this study show that the FCMD has a relatively low biodiversity with only 13 species belonging to 11 genera and 9 families. Acacia tortilis var.raddiana (Savi) Brenan (39.67%) is more abundant, followed by Salvadora persica L. (16.99%), Tamarix senegalensis DC (12.13%), Euphorbia balsamifera Ait. (11.21%) and Prosopis juliflora (SW.) (10.38%). The presence of T. senegalensis, considered as an indicator of salinity, could also explain the low plant biodiversity observed on ligneous trees. The FCMD is generally shrubby. It is a catchment area made up of a relic of savannah trees in the centre of the basin which constitutes its nucleus (F1) and which evolves towards a shrub steppe towards the periphery (F3). With the diversity of activities carried out around the forest, it seems essential to take appropriate measures to limit or prohibit access, in the interestn of protecting biodiversity.
Downloads
Download data is not yet available.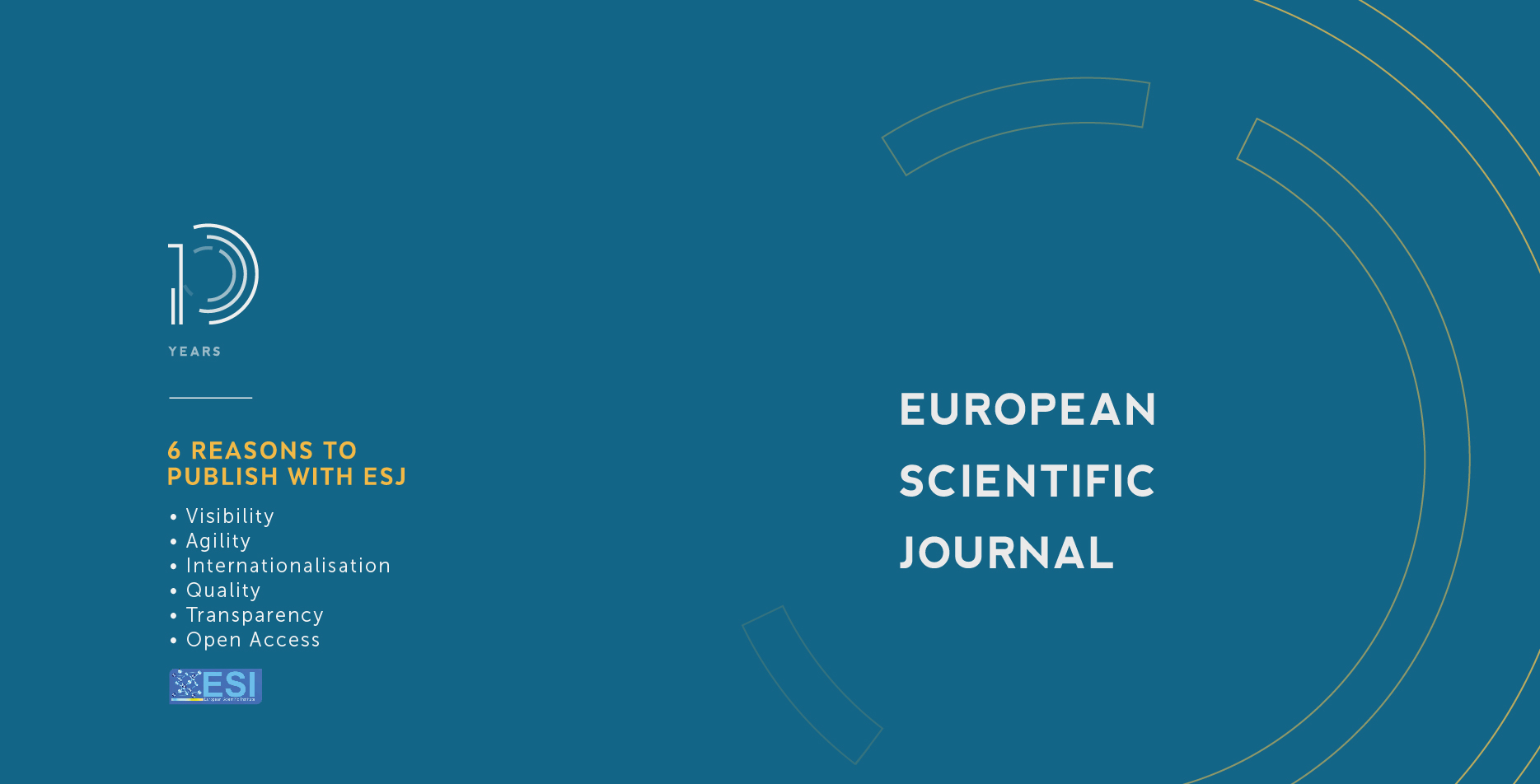 How to Cite
Thiam, O., Sagna, M. B., Diallo, A., Sarr, O., Ndiaye, D., & Guisse, A. (2020). Biodiversité Et Structure Des Ligneux De La Forêt Classée De Maka Diama Dans Le Delta Du Fleuve Sénégal. European Scientific Journal, ESJ, 16(21), 269. https://doi.org/10.19044/esj.2020.v16n21p269
Section
ESJ Natural/Life/Medical Sciences
Copyright (c) 2020 Ousmane Thiam, Moustapha Bassimbé Sagna, Aly Diallo, Oumar Sarr, Daouda Ndiaye, Aliou Guisse
This work is licensed under a Creative Commons Attribution-NonCommercial-NoDerivatives 4.0 International License.