Aspects Épidémiologiques, Cliniques et Thérapeutiques des Tumeurs de la Parotide
Moussa M

Service d'odonto-Stomatologie Hôpital National de Niamey, Niger

Abba Kaka H.Y

Service d'ophtalmologie de l'Hopital National de Niamey, Niger

Roufaye L

Service d'ophtalmologie de l'Hopital National de Niamey, Niger

Eboungabeka Trigo ER

Service de Stomatologie et Chirurgie Maxillo-Faciale du CHU de Brazzaville, Congo

Bancole Pognon SA

Service d'odonto-Stomatologie CNHU HKM, Cotonou, Bénin
Keywords:
Glande Parotide, Adénome Pléomorphe, Parotidectomie
Abstract
Introduction: Les pathologies des glandes salivaires sont relativement rares, dominées par les tumeurs de la glande parotide. Elles sont caractérisées par leur polymorphisme clinique et leur grande diversité morpho-histologique. Le traitement est surtout chirurgical, la complication majeure de cette chirurgie reste la paralysie faciale pouvant être transitoire ou permanente. Dans ce sens, l'objectif de ce travail était de décrire les aspects épidémiologiques, cliniques, paracliniques et thérapeutiques des tumeurs parotidiennes rencontrées dans le service de l'odontostomatologie de l'Hôpital National de Niamey (HNN) durant la période de l'étude. Méthodologie: Il s'agissait d'une étude rétrospective et descriptive portant sur les tumeurs parotidiennes rencontrées au service d'odontostomatologie de l'Hôpital National de Niamey au Niger. Par ailleurs, la tumeur était homogène dans 2 cas sur 4 et bénigne également une fois sur 2. Résultats: 12 patients ont été colligés sur une période de 29 mois. La prévalence hospitalière était de 0,11% avec 4,97 cas par an. La tranche d'âge allait de 9 à 75 ans. Il y avait 8 hommes contre 4 femmes. La malignité a été suspectée cliniquement devant une masse dure, fixe, douloureuse avec présence d'adénopathies satellites et associée à une paralysie faciale. La parotidectomie totale conservatrice du nerf facial a été réalisée chez 10 patients sur 12 et la chimiothérapie a été préconisée chez 2 patients. L'examen ophtalmologique a été réalisé chez tous les patients à la recherche d'une atteinte oculaire ou de la glande lacrymale. L'histologie a été contributive dans tous les cas et les tumeurs bénignes dominaient dans 50% des cas avec comme chef de fil l'adénome pléomorphe. Conclusion: Les tumeurs de la glande parotide sont rares et leur prise en charge thérapeutique est essentiellement chirurgicale. Leur évolution est en général favorable. Néanmoins, l'accent devra être mis sur la surveillance à long terme de certaines formes histologiques dont le risque de dégénérescence et de récidive est élevé. 
Introduction: Pathologies of the salivary glands are relatively rare and are dominated by tumors of the parotid gland. They are characterized by their clinical polymorphism and their great morpho-histological diversity. The treatment is mainly surgical. The major complication of this surgery is facial paralysis which can be transient or permanent. The objective of this work is to describe the epidemiological, clinical, paraclinical, and therapeutic aspects of parotid tumors encountered in the odontostomatology department of Niamey National Hospital during the study period. Methodology: This study is a retrospective and descriptive study on parotid tumors encountered in the odontostomatology department of the Niamey National Hospital in Niger. In addition, the tumor was homogeneous in 2 out of 4 cases and also benign once in 2. Results: 12 patients were collected over a period of 29 months. The hospital prevalence was 0.11% with 4.97 cases per year. The age range was from 9 to 75 years old. There were 8 men against 4 women. The malignancy was suspected clinically before a hard, fixed, and painful mass with the presence of satellite lymphadenopathy which is associated with facial paralysis. Total conservative facial nerve parotidectomy was performed in 10 out of 12 patients, and chemotherapy was recommended in 2 patients. The ophthalmic examination was performed in all patients looking for damage to the eyes or the lacrimal gland. Histology was contributory in all cases and benign tumors dominated in 50% of cases with pleomorphic adenoma as the lead. Conclusion: Tumors of the parotid gland are rare and their therapeutic management is essentially surgical. Their development is generally favorable. However, emphasis should be placed on the long-term monitoring of certain histological forms for which the risk of degeneration and recurrence is high. 
Downloads
Download data is not yet available.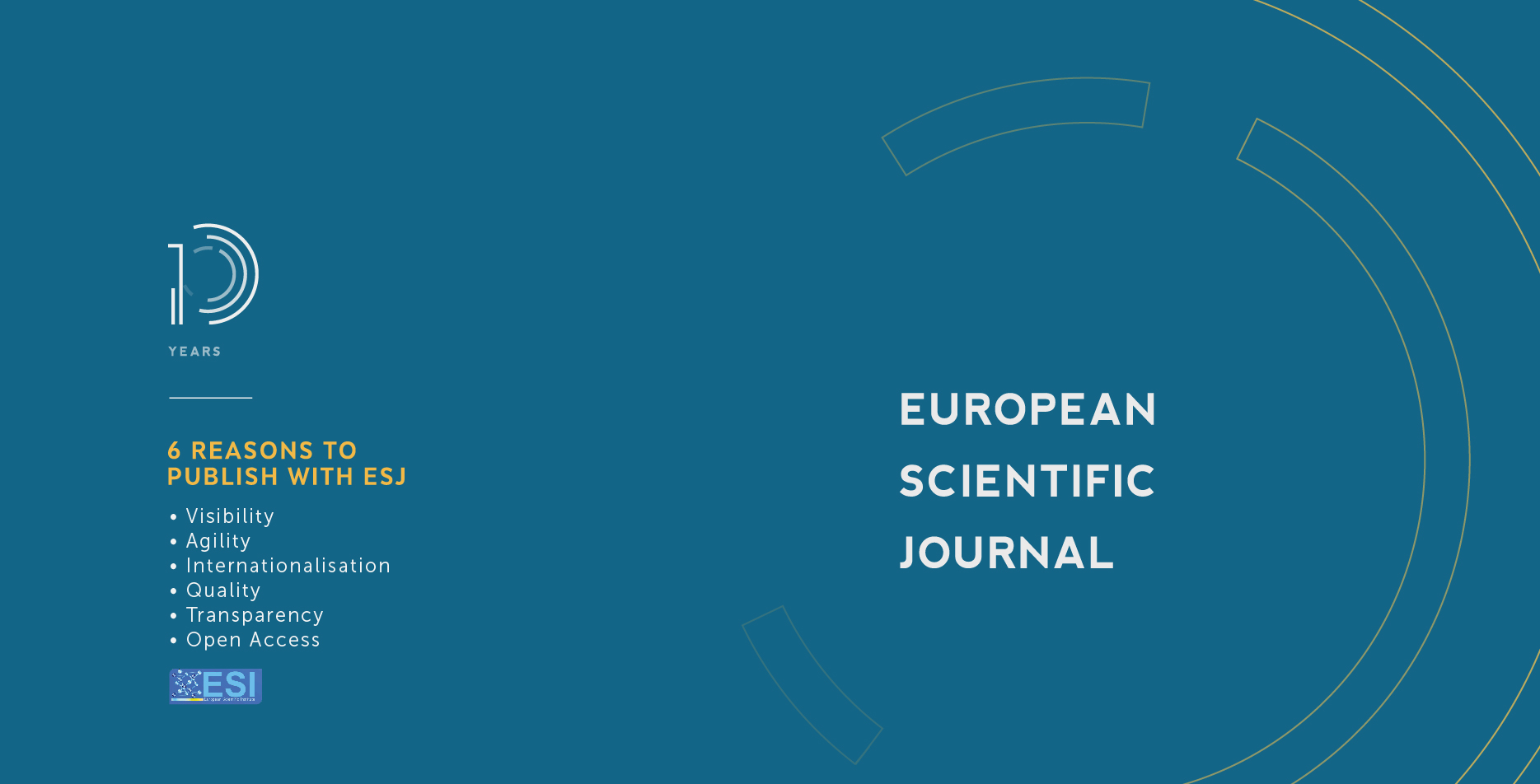 How to Cite
M, M., Kaka H.Y, A., L, R., Trigo ER, E., & Pognon SA , B. (2020). Aspects Épidémiologiques, Cliniques et Thérapeutiques des Tumeurs de la Parotide . European Scientific Journal, ESJ, 16(24), 147. https://doi.org/10.19044/esj.2020.v16n24p147
Section
ESJ Natural/Life/Medical Sciences
Copyright (c) 2020 Moussa M, Abba Kaka H.Y, Roufaye L, Eboungabeka Trigo ER, Bancole Pognon SA
This work is licensed under a Creative Commons Attribution-NonCommercial-NoDerivatives 4.0 International License.