Analysis of Online Newspapers' Framing Patterns of COVID-19 in Nigeria
Emmanuel Chike Onwe

Department of Mass Communication, Ebonyi State University Abakaliki, Nigeria Oasis Research Institute, 35 Afikpo road, Abakaliki, Nigeria

Joseph Chukwu

Department of Mass Communication, Alex-Ekwueme Federal University, Ndufu-Alike Ikwo, Nigeria Oasis Research Institute, 35 Afikpo road, Abakaliki, Nigeria

Samuel Chukwuemeka Nwamini

Department of Mass Communication, Ebonyi State University Abakaliki, Nigeria Oasis Research Institute, 35 Afikpo road, Abakaliki, Nigeria

Simon Ugochukwu Nwankwo

Department of Mass Communication, Ebonyi State University Abakaliki, Nigeria Oasis Research Institute, 35 Afikpo road, Abakaliki, Nigeria

Stephen Elem

Department of Mass Communication, Ebonyi State University Abakaliki, Nigeria Oasis Research Institute, 35 Afikpo road, Abakaliki, Nigeria

Nelson Iroabuchi Ogbaeja

Department of Mass Communication, Ebonyi State University Abakaliki, Nigeria Oasis Research Institute, 35 Afikpo road, Abakaliki, Nigeria

Chinedu Jude Nwasum

Department of Mass Communication, Alex-Ekwueme Federal University, Ndufu-Alike Ikwo, Nigeria Oasis Research Institute, 35 Afikpo road, Abakaliki, Nigeria

Ekwutosi Sanita Nwakpu

Department of Mass Communication, Alex-Ekwueme Federal University, Ndufu-Alike Ikwo, Nigeria Oasis Research Institute, 35 Afikpo road, Abakaliki, Nigeria

Jude Nwakpoke Ogbodo

Department of Mass Communication, Ebonyi State University Abakaliki, Nigeria Oasis Research Institute, 35 Afikpo road, Abakaliki, Nigeria
Keywords:
COVID-19, Pandemic, Coronavirus, Online newspapers, Nigerian media, Framing
Abstract
Online newspapers have become one of the leading hubs for information disemination especially with the advent of web 2.0. Internet penetration in Nigeria has also contributed immensily in making diferent news contents avaliable on the web. Many people now depend on their smart phones, laptops and tablets to access news from the internet. Articles in online newspapers on COVID-19 are shared social media platforms such as Facebook, Twitter, WhatsApp, Instagram, Telegram amongst others, making it possible for stories to easily go viral. The manner in which online newspapers frame issues of public importance determines the level of knowledge of online news consumers and their perception of the issues. This study investigates how three online newspapers framed the outbreak of COVID-19 pandemic in Nigeria. Anchored on Frame Analysis Theory, the study also employs Relational Content Analysis as its design. Finding shows that fear and death, government and/political influence, and palliative frames emerged as the dominant frames across the three online newspapers – Sahara Reporters, Premium Times and Daily Post studied for three months.The implication of this finding is that online newspapers reported COVID-19 outbreak in ways that made the audience jittery before the eventual outbreak of the pandemic. The study recommends that online newspapers should harp more on palliative as against fear and death frames in reporting any health emergancy in the future.
Downloads
Download data is not yet available.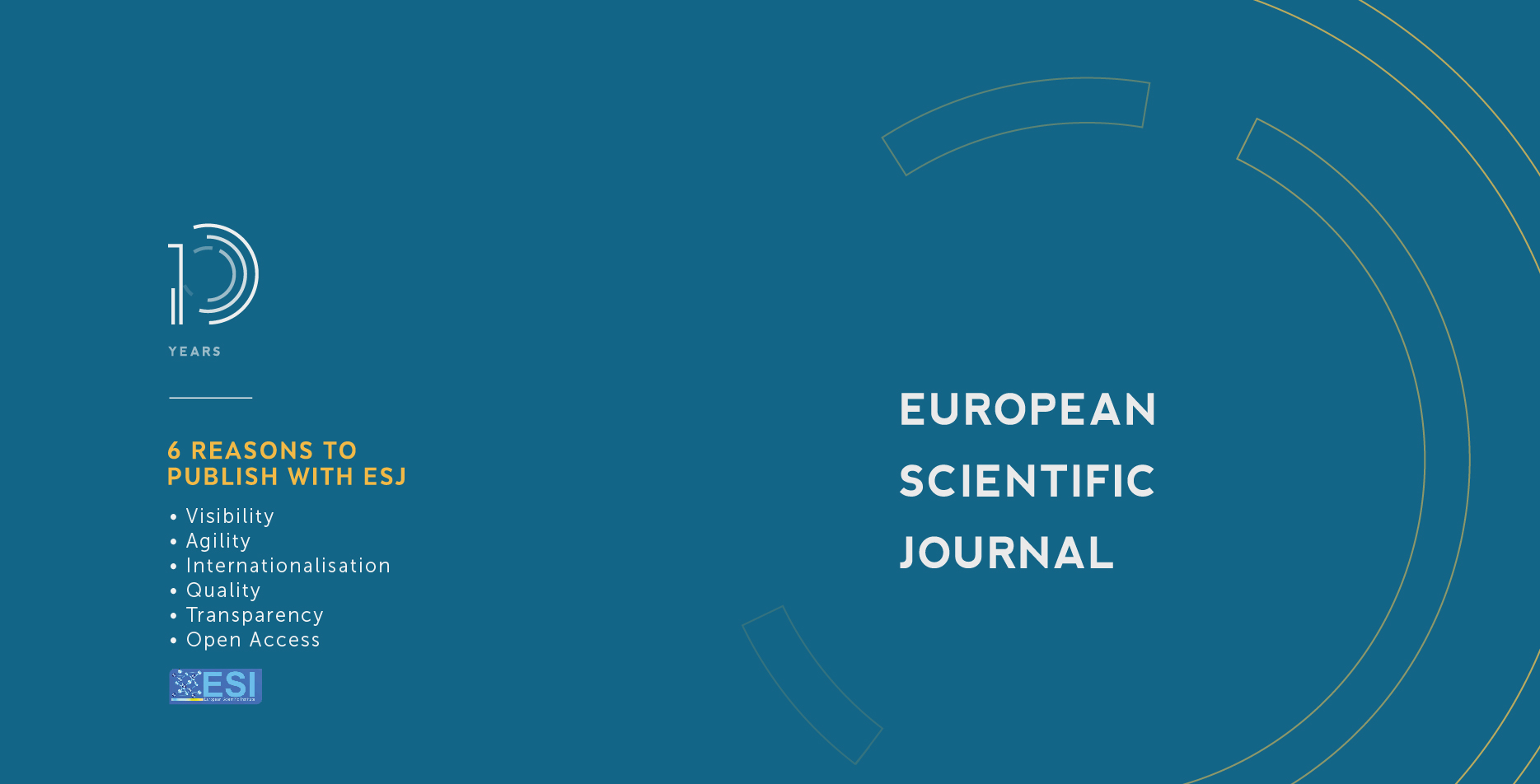 How to Cite
Onwe, E. C., Chukwu, J., Nwamini, S. C., Nwankwo, S. U., Elem, S., Ogbaeja, N. I., Nwasum, C. J., Nwakpu, E. S., & Ogbodo, J. N. (2020). Analysis of Online Newspapers' Framing Patterns of COVID-19 in Nigeria. European Scientific Journal, ESJ, 16(22), 217. https://doi.org/10.19044/esj.2020.v16n22p217
Section
ESJ Social Sciences
Copyright (c) 2020 Emmanuel Chike Onwe, Joseph Chukwu, Samuel Chukwuemeka Nwamini, Simon Ugochukwu Nwankwo, Stephen Elem, Nelson Iroabuchi Ogbaeja, Chinedu Jude Nwasum, Ekwutosi Sanita Nwakpu, Jude Nwakpoke Ogbodo
This work is licensed under a Creative Commons Attribution-NonCommercial-NoDerivatives 4.0 International License.