La Responsabilidad Social Centrada En La Accesibilidad Web
Sonia Itatí Mariño

Facultad de Ciencias Exactas y Naturales y Agrimensura, Universidad Nacional del Nordeste, Argentina

Pedro Luis Alfonzo

Facultad de Ciencias Exactas y Naturales y Agrimensura, Universidad Nacional del Nordeste, Argentina

María Viviana Godoy

Facultad de Ciencias Exactas y Naturales y Agrimensura, Universidad Nacional del Nordeste, Argentina
Keywords:
Estándares WCAG, Accesibilidad, Accesibilidad Web, Métricas, Responsabilidad Social
Abstract
En la disciplina Informática se regulan las áreas de conocimiento y sus injerencias. Una de ellas atañe a las cuestiones profesionales y sociales, siendo la Responsabilidad Social uno de los temas. La universidad como agente de innovaciones en pro del sostenimiento de la sociedad, está comprometida en asegurar que sus profesionales consideren y desarrollen cuestiones vinculadas al contexto en que se desempeñan. Es así como se entiende a la Responsabilidad Social en sus connotaciones de Universitaria y Empresaria. Por otra parte, para asegurar experiencias de calidad de los ciudadanos en entornos web, uno de los aspectos a considerar es la Accesibilidad a los Contenidos Web, a través de las connotaciones tecnológicas y sociales. Se presenta un método para evaluar la Accesibilidad Web desde una perspectiva de la Responsabilidad Social Universitaria. Los datos generados a partir de la evaluación aplicada en una selección de sitios web (productos software) muestra la necesidad de fortalecer la concientización y formación continua en temas relacionados con la Accesibilidad Web, de modo de aportar con profesionales comprometidos con responsabilidad social hacia su entorno.
In Computer Science as a discipline, these areas of knowledge and their interference are regulated. One of them concerns professional and social issues, being Social Responsibility one of the topics. The university as an agent of innovations in order to support the society is committed to ensuring that its professionals consider and develop issues related to the context in which they perform. So, the Social Responsibility definition is understood as Social and Business. So, to ensure to citizens good quality experiences in web environments, one of the aspects to consider is Accessibility to Web Content, which has technological and social connotations. In this sense, a method to evaluate Web Accessibility from a perspective of university social responsibility is presented. The data generated from the evaluation applied in web sites (software products) shows the need to strengthen the awareness and continuous training on these issues connected to Web Accessibility, in order to contribute with professionals committed to social responsibility towards their environment.
Downloads
Download data is not yet available.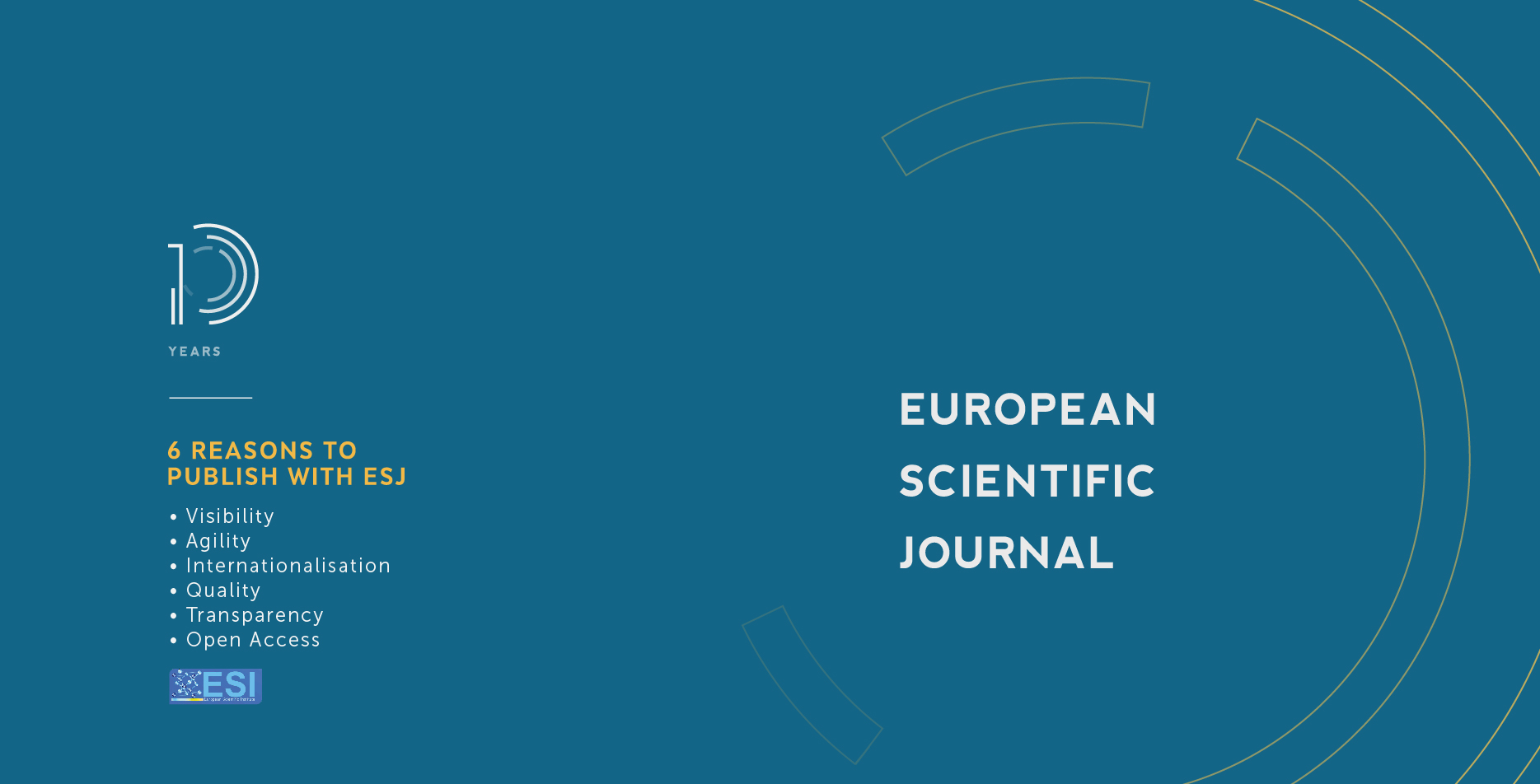 How to Cite
Itatí Mariño , S., Luis Alfonzo , P., & Viviana Godoy, M. (2020). La Responsabilidad Social Centrada En La Accesibilidad Web. European Scientific Journal, ESJ, 16(30), 35. https://doi.org/10.19044/esj.2020.v16n30p35
Section
ESJ Natural/Life/Medical Sciences
Copyright (c) 2020 Sonia Itatí Mariño , Pedro Luis Alfonzo , María Viviana Godoy
This work is licensed under a Creative Commons Attribution-NonCommercial-NoDerivatives 4.0 International License.