Impact De L'anthropisation Sur Les Variations SpatioTemporelles Et Du Peuplement Zooplanctonique: Exemple Des Retenues D'eau De Bongouanou (Afrique De L'ouest, CoteD'ivoire)
Nahon Mamadou Fofana

Laboratoire Des Milieux Naturels Et Conservation De La Biodiversité, UFR Biosciences, Université Félix Houphouët-Boigny, Abidjan, Côte d'Ivoire

Raphael N'doua Etile

Laboratoire Des Milieux Naturels Et Conservation De La Biodiversité, UFR Biosciences, Université Félix Houphouët-Boigny, Abidjan, Côte d'Ivoire

Aristide Yao Konan

Laboratoire Des Milieux Naturels Et Conservation De La Biodiversité, UFR Biosciences, Université Félix Houphouët-Boigny, Abidjan, Côte d'Ivoire

Stanislas Silvain Yao

Laboratoire Des Milieux Naturels Et Conservation De La Biodiversité, UFR Biosciences, Université Félix Houphouët-Boigny, Abidjan, Côte d'Ivoire

Gouli Goore Bi

Laboratoire Des Milieux Naturels Et Conservation De La Biodiversité, UFR Biosciences, Université Félix Houphouët-Boigny, Abidjan, Côte d'Ivoire
Keywords:
Zooplancton, Diversité, Abondance, Pollution Organique, Répartition Spatio-Temporelle
Abstract
Cette étude vise à déterminer l'impact de l'anthropisation sur les variations spatiotemporelles et du peuplement zooplanctonique des lacs Ehuikro et Socotè situés au Centre-Est de la Côte d'Ivoire dans la région du Moronou. Le zooplancton a été échantillonné mensuellement d'avril 2017 à Mars 2018 à l'aide d'un filet à plancton de 60 µm de vide de maille. Au total 37 taxons ont été observés (24 Rotifères, 6 Copépodes, 3 Cladocères et 4 autres organismes). Les Rotifères constituent le groupe dominant et constituent 46 % de l'abondance totale. En termes de densité, les Rotifères sont largement dominés par les Brachionidae (51 %). Globalement, la richesse taxonomique et l'abondance les plus fortes ont été enregistrées pendant les saisons de pluies (54 %) contre 46 % en saisons sèches. La station Ehui 2 a eu la plus grande richesse taxonomique (26 taxons en saisons sèches et 25 taxons en saisons des pluies) et la station Soco 1 a donné 17 taxons en saisons sèches et pluvieuses. Les variables qui influencent fortement la diversité taxonomique et l'abondance sont: la conductivité, la température, le potentiel d'hydrogène, la teneur en solide dissout, la teneur en phosphore, la teneur en nitrate et la profondeur.
Objectives: This study aims to determine the impact of anthropization on Spatio-temporal variations and zooplankton population of lakes Ehuikro and Socotè located in the center-east of Côte d'Ivoire in the region of Moronou. Method and results: Zooplankton was sampled monthly from April 2017 to March 2018 using a 60 µm mesh void plankton net. A total of 37 taxa were observed (24 Rotifers, 6 Copepods, 3 Cladocerans and 4 other organisms). Rotifers are the dominant group with (46%) of the total abundance. In terms of density, Rotifers are largely dominated by Brachionidae (51%). Globally, the highest taxonomic richness and abundance were recorded during the rainy seasons at 54% against 46% in the dry seasons. Ehui 2 station had the greatest taxonomic richness (26 taxa in dry seasons and 25 taxa in rainy seasons) and Soco 1 station gave 17 taxa in dry and rainy seasons. The variables strongly influencing taxonomic diversity and abundance are: conductivity, temperature, hydrogen potential, rate of dissolved solids, rate of phosphorus, rate of nitrate and depth.
Downloads
Download data is not yet available.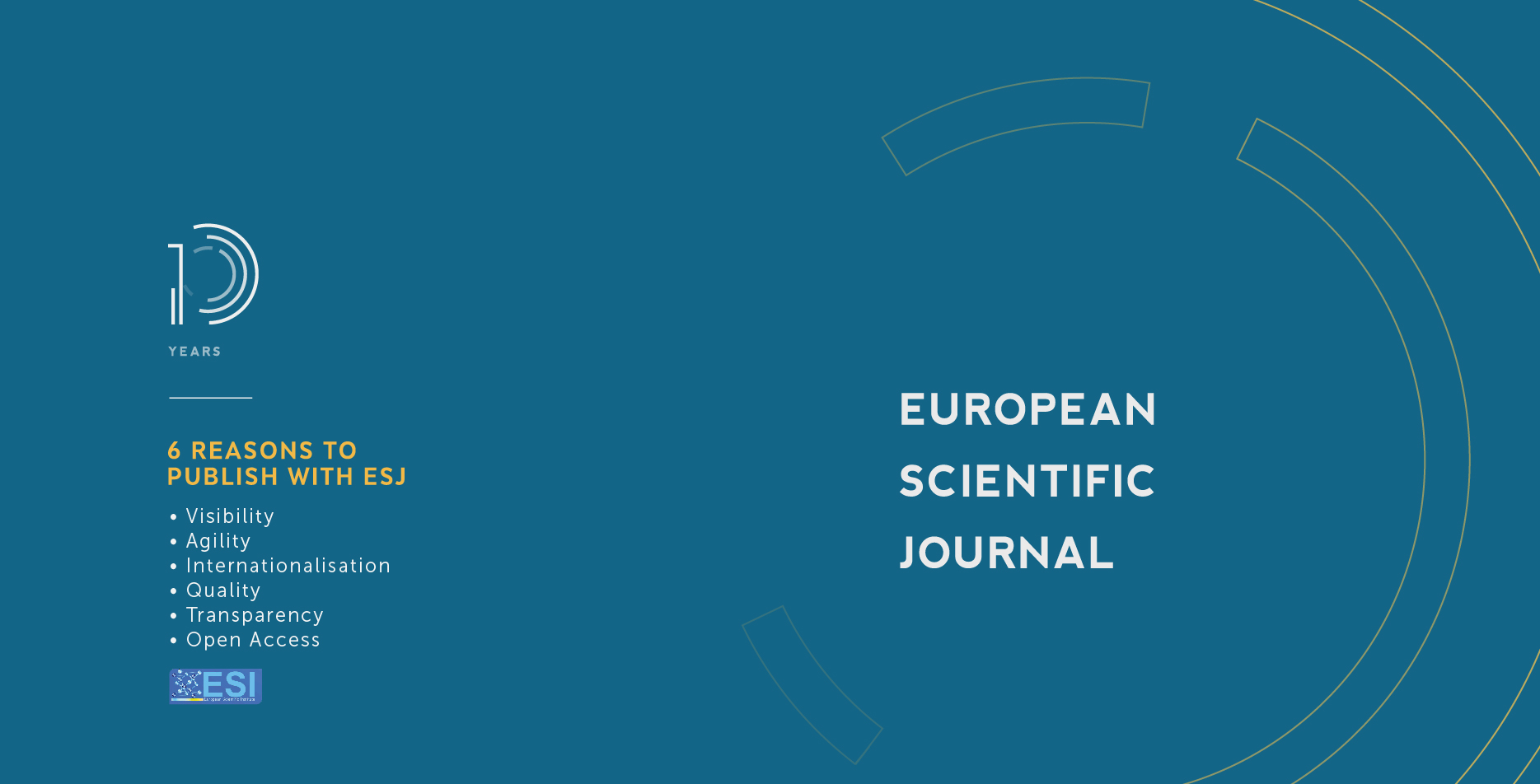 How to Cite
Mamadou Fofana, N., N'doua Etile, R., Yao Konan, A., Silvain Yao, S., & Goore Bi, G. (2020). Impact De L'anthropisation Sur Les Variations SpatioTemporelles Et Du Peuplement Zooplanctonique: Exemple Des Retenues D'eau De Bongouanou (Afrique De L'ouest, CoteD'ivoire). European Scientific Journal, ESJ, 16(30), 187. https://doi.org/10.19044/esj.2020.v16n30p187
Section
ESJ Natural/Life/Medical Sciences
Copyright (c) 2020 Nahon Mamadou Fofana, Raphael N'doua Etile, Aristide Yao Konan, Stanislas Silvain Yao, Gouli Goore Bi
This work is licensed under a Creative Commons Attribution-NonCommercial-NoDerivatives 4.0 International License.