Rol Ecológico Del Zorro Pampeano (Lycalopex Gymnocercus) Como Dispersor De Semillas En Ambientes De Agroecosistema Y Bosques Serranos De Argentina
Claudia M. Dellafiore

Universidad Nacional de Río Cuarto/Argentina

Elisa Brignone

Universidad Nacional de Río Cuarto/Argentina

Verónica Scilingo

Universidad Nacional de Río Cuarto/Argentina
Keywords:
Zorro Pampeano, Agroecosistema, Bosque Serrano, Dispersión De Semillas, Endozoocoria
Abstract
El zorro pampeano (Lycalopex gymnocercus) es un carnívoro de amplia distribución que posee una dieta omnívora donde los frutos/semillas conforman una parte muy importante de la misma. El objetivo de este trabajo fue conocer y describir las especies de frutos/semillas que el zorro pampeano dispersa en ambientes de agroecosistemas y bosques serranos de la provincia de CórdobaArgentina. Para ello se realizaron muestreos mensuales y se recolectaron fecas frescas de zorro en ambos ambientes. Las fecas fueron procesadas bajo lupa estereoscópica y los frutos/semillas fueran separados e identificados a nivel específico. De acuerdo con nuestros resultados se contabilizaron 46 especies diferentes de frutos/semillas en el ambiente de agroecosistemas de los cuales el 37% correspondieron a especies autóctonas. En el ambiente de bosque serrano se contabilizaron 26 especies diferentes de las cuales el 61.5% eran de especies autóctonas. El 69% y 84% de los frutos/semillas de agroecosistema y bosque serrano respectivamente estaban sanas. En ambos ambientes el zorro pampeano juega un rol esencial en la dispersión "legítima" de semillas mediante endozoocoria.
Pampas fox (Lycalopex gymnocercus) is a widely distributed carnivore with an omnivorous diet, with fruits and seeds being a very important part of this diet. The aim of this research was to study and describe the fruits and seeds dispersed by the Pampas fox in the agroecosystems and hill forests of Córdoba province in Argentina. For this, monthly samplings were carried out in order to collect fresh fox feces in both environments. The feces were analyzed under a stereoscopic magnifying glass and fruits and seeds were separated and identified at the species level. In the agroecosystem environment, 46 fruit and seed species were counted, and from those, 37% corresponded to autochthonous species. Furthermore, in the hill forest environment, 26 different species were counted, of which 61.5% were autochthonous. This study showed that 69% of the fruits and seeds from the agroecosystem and 84% from the mountain forest were healthy. In both environments, the Pampas fox plays an essential role in the dispersal of seeds through endozoochory.
Downloads
Download data is not yet available.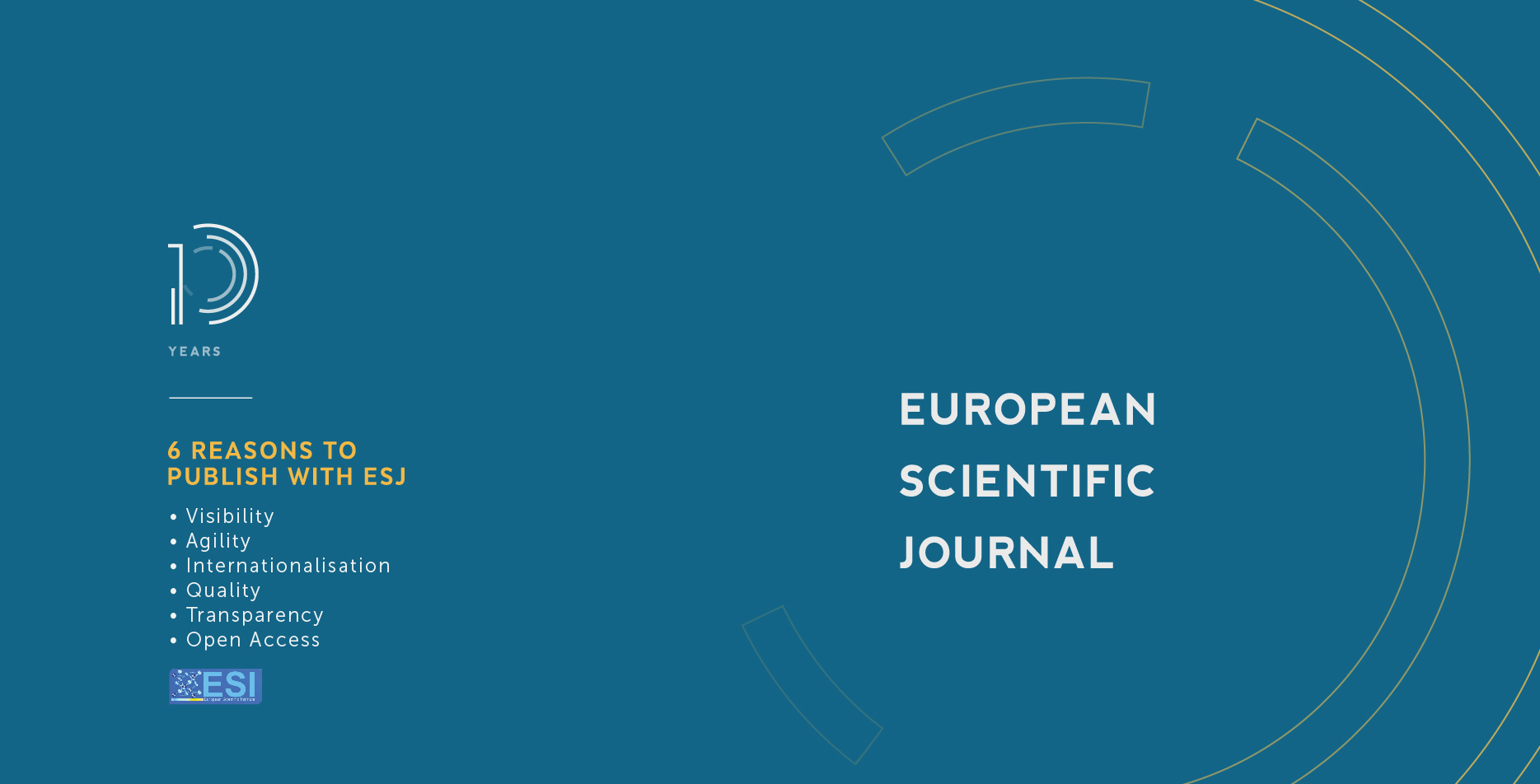 How to Cite
Dellafiore, C. M., Brignone, E., & Scilingo, V. (2020). Rol Ecológico Del Zorro Pampeano (Lycalopex Gymnocercus) Como Dispersor De Semillas En Ambientes De Agroecosistema Y Bosques Serranos De Argentina. European Scientific Journal, ESJ, 16(36), 223. https://doi.org/10.19044/esj.2020.v16n36p223
Section
ESJ Natural/Life/Medical Sciences
Copyright (c) 2020 Claudia M. Dellafiore, Elisa Brignone, Verónica Scilingo
This work is licensed under a Creative Commons Attribution-NonCommercial-NoDerivatives 4.0 International License.