Obligatory Share and Entitled Entities: An Obligatory Share during Testamentary Inheritance
Ekaterine Nandoshvili

Grigol Robakidze University, Tbilisi, Georgia
Keywords:
Mandatory share, inheritance, will, first devisee heir
Abstract
This paper focuses on the results of the research of normative acts and practices regulating the institute of mandatory shares and entities with the right to the mandatory shares. Formation of the correct view on this issue is a precondition for the redistribution of property in accordance with the law of inherited property, both in court and in notarial practices. In turn, the proper redistribution of the inherited property is directly related to the protection of property and inheritance rights. This is why the studied issue does not lose its urgency. The aim of the paper is to correctly define the essence of the mandatory share, as well as the subjects entitled to the mandatory share, to identify the shortcomings in this issue, and to develop recommendations for their perfection. The comparative-legal, logical, and systematic analysis of norms were used to achieve this goal. Problems were analyzed using the examples of Georgian, German, and Swiss law. In defining the mandatory share and the subjects entitled to it, both common features and essential differences were revealed between the named models, This, however, makes it possible to define a more effective model - a number of advantages of the Georgian model were identified - which is reflected in the mechanism of effective exercise of the right to mandatory share without a court. In addition, the study found that the testator's grandchildren are not eligible entities to receive a mandatory share if their parent died before the testator. The legal norms of inheritance are interpreted in relation to the Constitution. On this basis, the shortcomings of a number of norms for both the Civil Code of Georgia and the Law of Georgia "On Entrepreneurs" and even non- compliance with the Constitution are identified. This is why it is necessary to improve them and create the stable guarantees for the right of property and inheritance.
Downloads
Download data is not yet available.
PlumX Statistics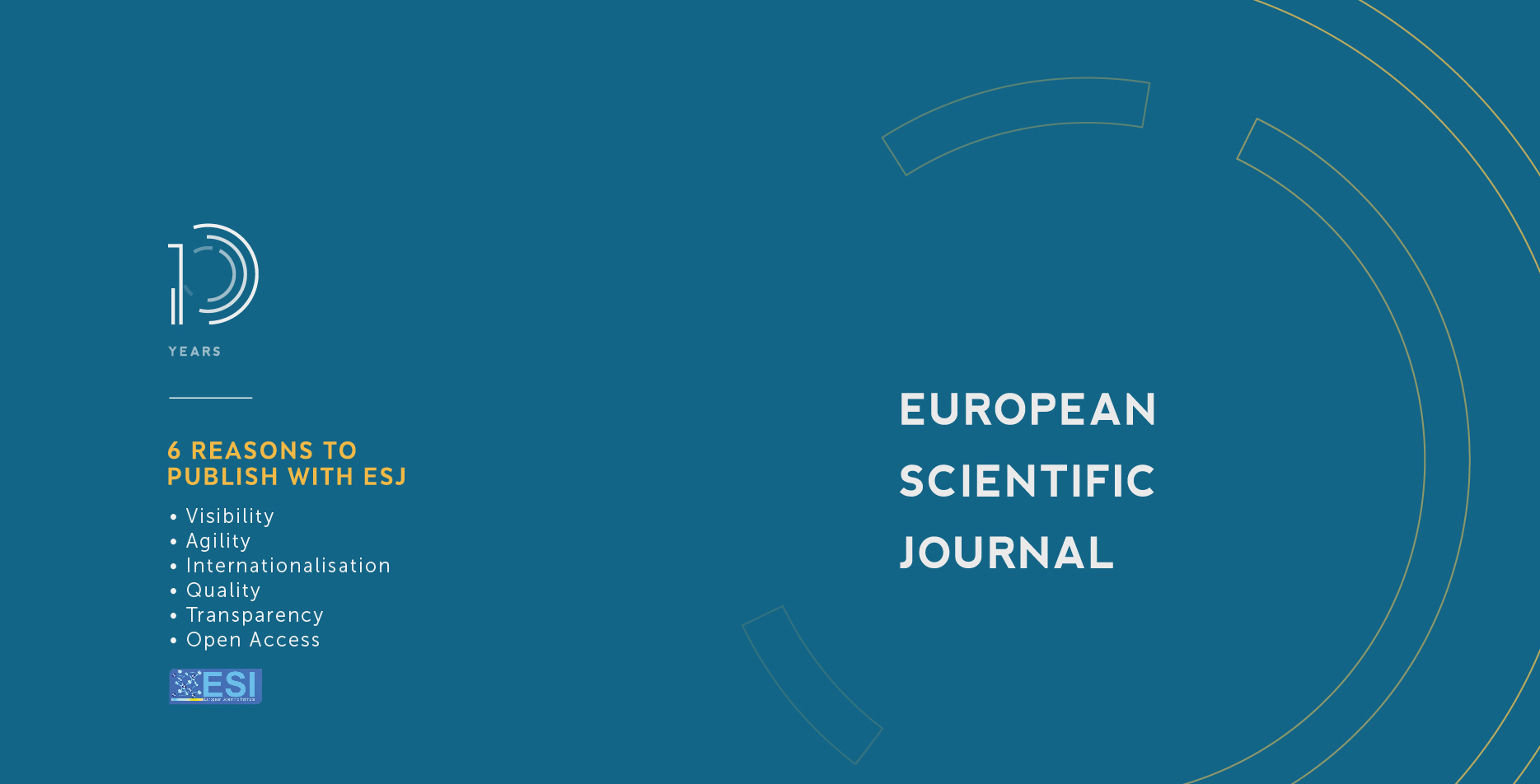 How to Cite
Nandoshvili, E. (2021). Obligatory Share and Entitled Entities: An Obligatory Share during Testamentary Inheritance. European Scientific Journal, ESJ, 17(6), 1. https://doi.org/10.19044/esj.2021.v17n6p1
Copyright (c) 2021 Ekaterine Nandoshvili
This work is licensed under a Creative Commons Attribution-NonCommercial-NoDerivatives 4.0 International License.