Improving the Regulation of Joint Rights in Civil Law
Ekaterine Nandoshvili

Grigol Robakidze University, Tbilisi, Georgia
Keywords:
Joint civil rights, Shared, Common Property, Share
Abstract
This paper focuses on analyzing the norms regulating joint rights, presents their shortcomings, and criticizes the misconceptions expressed in the legal literature about the types of common property, joint rights, and co-ownership. The paper considers the incompleteness of the provisions regulating the legal consequences of the abolition of joint rights as a serious shortcoming of the Civil Code of Georgia. A novelty is a mechanism proposed in this paper, and it is possible to assign the entire property to one of the participants in case of abolition of joint right, in exchange for compensation for the shareholder who requests the abolition of joint right and the allocation of the amount. The objective of the paper is to analyze certain aspects of the regulation of joint rights, which, together with the theoretical, have the practical importance that will contribute to a correct understanding of a number of issues and the correct qualification of the rights and obligations of participants of the legally binding relationship, rising on the basis of joint rights. To achieve this objective, logical and systematic analysis of norms as well as comparative-legal methods are used. Using these methods, it is possible to determine the strengths and weaknesses of the norms of Georgian law or to better understand their content, to identify gaps in the legislation in court practice, as well as to develop proposals and recommendations for the improvement of norms and practice. The problems are analyzed using the examples of Georgian, German, and Swiss civil law. The common features and shortcomings were identified between the Georgian and German models regarding the issue of the consequences of the abolition of joint rights. The Swiss model appears to be the most perfect and effective model among the named ones. The study found that neither in practice nor under the law is a shareholder allowed to sell the joint item in an auction by redeeming the shares of other owners. The extinction of this opportunity for the owner reduces the essence of ownership. In order to extend the guarantees for full protection of the property rights, a view is proposed on the need to develop an approach, similar to the Swiss model, and the implementation should be ensured by case law before the law is changed.
Downloads
Download data is not yet available.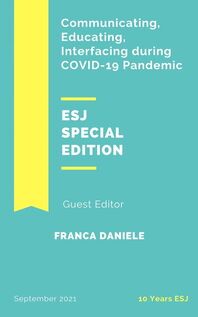 How to Cite
Nandoshvili, E. (2021). Improving the Regulation of Joint Rights in Civil Law. European Scientific Journal, ESJ, 17(30), 69. https://doi.org/10.19044/esj.2021.v17n30p69
Copyright (c) 2021 Ekaterine Nandoshvili
This work is licensed under a Creative Commons Attribution-NonCommercial-NoDerivatives 4.0 International License.