The Open Secret Of Male Prostitution In The Philippines: A Descriptive Phenomenological Study
Soren R. Sanchez

University of Cebu – Main Campus, Philippines
Keywords:
Male Prostitution, Attitudes, And Behaviour, Reasons, Clientele, Challenges, Coping Mechanism
Abstract
This study attempts to describe the lived experiences of the male teenager and adult sex workers of Cebu City, Philippines in terms of their attitude and behavior, reasons for indulging in prostitution, clientele, challenges, and coping mechanisms. A descriptive phenomenological design with personal interviews and a naturalistic paradigm were used to gather data from the purposely chosen participants. Triangulation was carried to validate the participants' responses. Results show that male teenagers and adult sex workers tend to be covert of their work, neglectful of others' judgment about prostitution, and view prostitution as any other job. Poverty, lack of parental guidance and support, early exposure to pornography, peer pressure, unemployment due to poor educational attainment were their reasons for indulging in prostitution. They catered to random bisexual and transgender clients. They encountered various problems such as awkwardness with their partner, financial instability, public distress, and fear of HIV transmission. Getting motivation from the money as payment, sustaining their own and family's needs were their means of coping up. Resorting into prostitution is a story to tell. Male teenagers and adult sex workers experienced poverty as their common denominator of indulging in prostitution. Though they are condemned by society for entering prostitution they intend to provide and suffice their needs. Prostitution, therefore, is a means to survive amidst living in poverty.
Downloads
Download data is not yet available.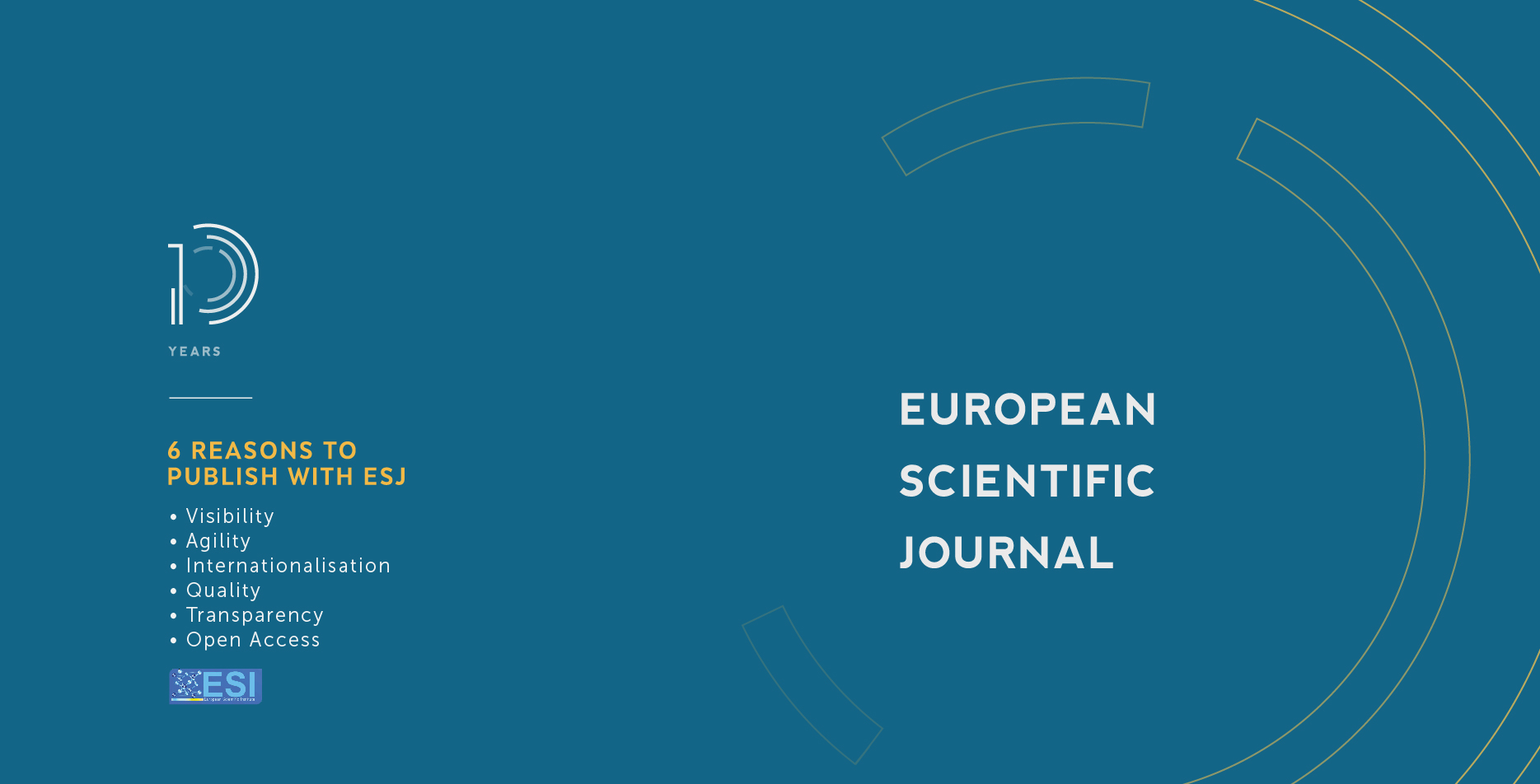 How to Cite
Sanchez , S. R. (2021). The Open Secret Of Male Prostitution In The Philippines: A Descriptive Phenomenological Study. European Scientific Journal, ESJ, 17(15), 73. https://doi.org/10.19044/esj.2021.v17n15p73
Section
ESJ Social Sciences
Copyright (c) 2021 Soren R. Sanchez
This work is licensed under a Creative Commons Attribution-NonCommercial-NoDerivatives 4.0 International License.