Etude Comparative des Techniques Chirurgicales dans la Chirurgie de la Cataracte au Niger
H.Y. Abba Kaka

Service d'Ophtalmologie Hôpital National de Niamey, Niger

N.A. Diori

Service d'Ophtalmologie Hôpital National Lamorde Niamey, Niger

L. Roufaye

Service d'Ophtalmologie Hôpital National de Niamey, Niger
Keywords:
Chirurgie de la cataracte, technique chirurgicale, Niger
Abstract
Objectif: Le but de cette étude est de comparer les techniques chirurgicales dans la chirurgie de la cataracte au Niger. Patients et méthode: Il s'agissait d'une étude retrospective sur 12 mois du 1er Janvier au 31 Décembre 2012 portant sur les patients opérés de cataracte pendant les camps de chirurgie foraine dans les 8 regions du Niger. Résultats: Au total 1727 yeux cataractés ont été opérés dont 908 (52.58%) par phaco-alternative et 819 (47.42%) par l'extraction extra capsulaire. A J30 post opératoire la Phacoalternative a donné 29% de moyennes et bonnes acuités visuelles comparé à 27% pour l'extra-capsulaire. Les implants standards de 22 dioptries étaient les plus utilisés avec 26.21%. Les implants de puissance entre 21 et 22 dioptries étaient responsables des meilleures acuités visuelles à J60. Conclusion: La Phaco-alternative comparée à l'extraction extra-capsulaire donnait de meilleurs résultats post-opératoires dans la chirurgie de la cataracte au Niger.
Aim: This paper focuses on comparing the surgical technics in cataract surgery in Niger. Patients and Method: It was a retrospective study which consisted of about 1,727 operated eyes of cataract during advance cataract surgical camps in the 8 regions of Niger. This happened over a period of 12 months from 1st January to 31st December of the year 2012. Résultats: A total of 1,727 cataract eyes were operated on during the study period. 908 patients (52.58%) were operated by phaco-alternative and 819 (47.42%) patients were operated by extra capsular extraction. On D30 postoperatively, phaco A gave 29% of good results compared to 27% for the extra-capsular. Standard 22 diopter implants were the most used in 26.21% of cases. Power of implants between 21 and 22 diopters were responsible for the best visual acuity at D60. Conclusion: Phaco-alternative technic compared to extra capsular gave better postoperative results in cataract surgery in Niger.
Downloads
Download data is not yet available.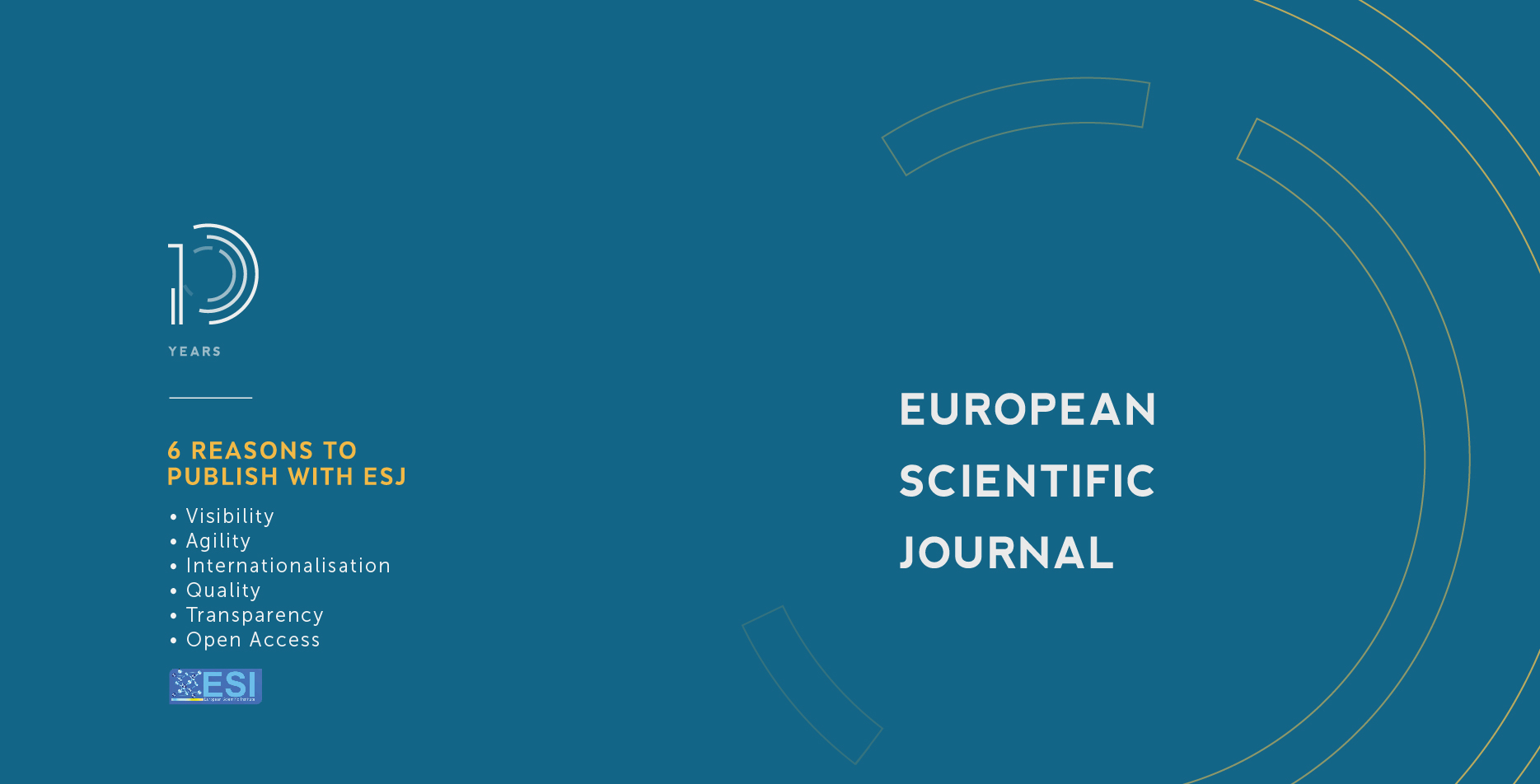 How to Cite
Abba Kaka, H., Diori, N., & Roufaye, L. (2021). Etude Comparative des Techniques Chirurgicales dans la Chirurgie de la Cataracte au Niger. European Scientific Journal, ESJ, 17(17), 180. https://doi.org/10.19044/esj.2021.v17n17p180
Section
ESJ Natural/Life/Medical Sciences
Copyright (c) 2021 H.Y. Abba Kaka, N.A. Diori, L. Roufaye
This work is licensed under a Creative Commons Attribution-NonCommercial-NoDerivatives 4.0 International License.