Alternativas de turismo sostenible en sectores priorizados de la Provincia de Cotopaxi, Ecuador
Freddy Anaximandro Álvarez Lema

Docentes- Investigadores de la Carrera de Turismo Universidad Técnica de Cotopaxi (UTC), Ecuador

Manuel Antonio Abarca Zaquinaula

Docentes- Investigadores de la Carrera de Turismo Universidad Técnica de Cotopaxi (UTC), Ecuador

Matius Rodolfo Mendoza Poma

Docentes- Investigadores de la Carrera de Turismo Universidad Técnica de Cotopaxi (UTC), Ecuador

Milton Alberto Sampedro Arrieta

Docentes- Investigadores de la Carrera de Turismo Universidad Técnica de Cotopaxi (UTC), Ecuador
Keywords:
Vinculación con la sociedad, atractivo turístico, ruta turística, señalética turístic
Abstract
La deficiente potencialización de rutas turísticas es una de las causas por las que no se ha desarrollado correctamente la actividad turística en la Provincia de Cotopaxi, motivo por el cual se ejecutó el presente proyecto de vinculación en convenio con dirigentes de barrios, comunidades y parroquias de cinco sectores priorizados (Pastocalle, Cumbijín, Mulaló, Canchagua, Cusubamba), con la finalidad de aportar al desarrollo turístico de la Provincia de Cotopaxi. Los objetivos del proyecto se cumplieron con el trabajo conjunto de docentes y estudiantes de la carrera de Ecoturismo de la Facultad de Ciencias Agropecuarias y Recursos Naturales de la Universidad Técnica de Cotopaxi. En primer lugar se realizó el levantamiento de información de los sectores priorizados, estableciendo la línea base del proyecto, con los datos obtenidos se procedió a caracterizar los cinco sectores, inventariando los atractivos turísticos con base en la Metodología para Jerarquización de Atractivos y Generación de Espacios Turísticos en Ecuador creada para esta misma finalidad por el Ministerio de Turismo, obteniendo así: Pastocalle 7 atractivos turísticos, Cumbijín 8 atractivos turísticos, Mulaló 11 atractivos turísticos, Canchagua 3 atractivos turísticos y Cusubamba 14 atractivos turísticos. Con base en los datos obtenidos de atractivos turísticos inventariados se procedió a diseñar, construir y/o repotenciar una ruta turística en cada sector priorizado, resaltando que en los cinco sectores priorizados ya existían senderos que conectaban a la mayoría de los atractivos turísticos. Además, se diseñó e implemento la señalética turística respectiva en cada ruta, con base en la forma y fondo establecida en el Manual de Señalización Turística del Ministerio de Turismo del Ecuador.
The deficient potentialization of tourist routes is one of the reasons tourist activity in the Province of Cotopaxi has not been correctly developed. This is also part of the reason the study was performed in agreement with leaders of neighborhoods, communities, and the parishes of five prioritized sectors (Pastocalle, Cumbijín, Mulaló, Canchagua, Cusubamba), with the purpose of contributing to the tourist development of Cotopaxi Province. The objectives of this paper were fulfilled through the work of teachers and students of Ecotourism career of the Facultad de Ciencias Agropecuarias y Recursos Naturales of the Universidad Técnica de Cotopaxi. First, data was collected from the prioritized sectors. Thereafter, the base line of the paper was established with the data obtained. The five sectors were characterized, which led to the inventing of tourist attractions with base on the Methodology for Ranking of Attractiveness and Generation of Tourist Spaces in Ecuador. This was created for this same purpose by the Ministry of Tourism for the following places: Pastocalle 7 tourist attractions, Cumbijín 8 tourist attractions, Mulaló 11 tourist attractions, Canchagua 3 tourist attractions, and Cusubamba 14 tourist attractions. Based on the data obtained from inventoried tourist attractions, we proceeded to design, build, and repower a tourist route in each prioritized sector. Also, we highlighted that in the five prioritized sectors, there were already trails that connected most of the tourist attractions. In addition, the respective tourism signage tourism was designed and implemented in each route with base on the form and background established in the Tourism Signalization Manual of the Tourism Ministry of Ecuador.
Downloads
Download data is not yet available.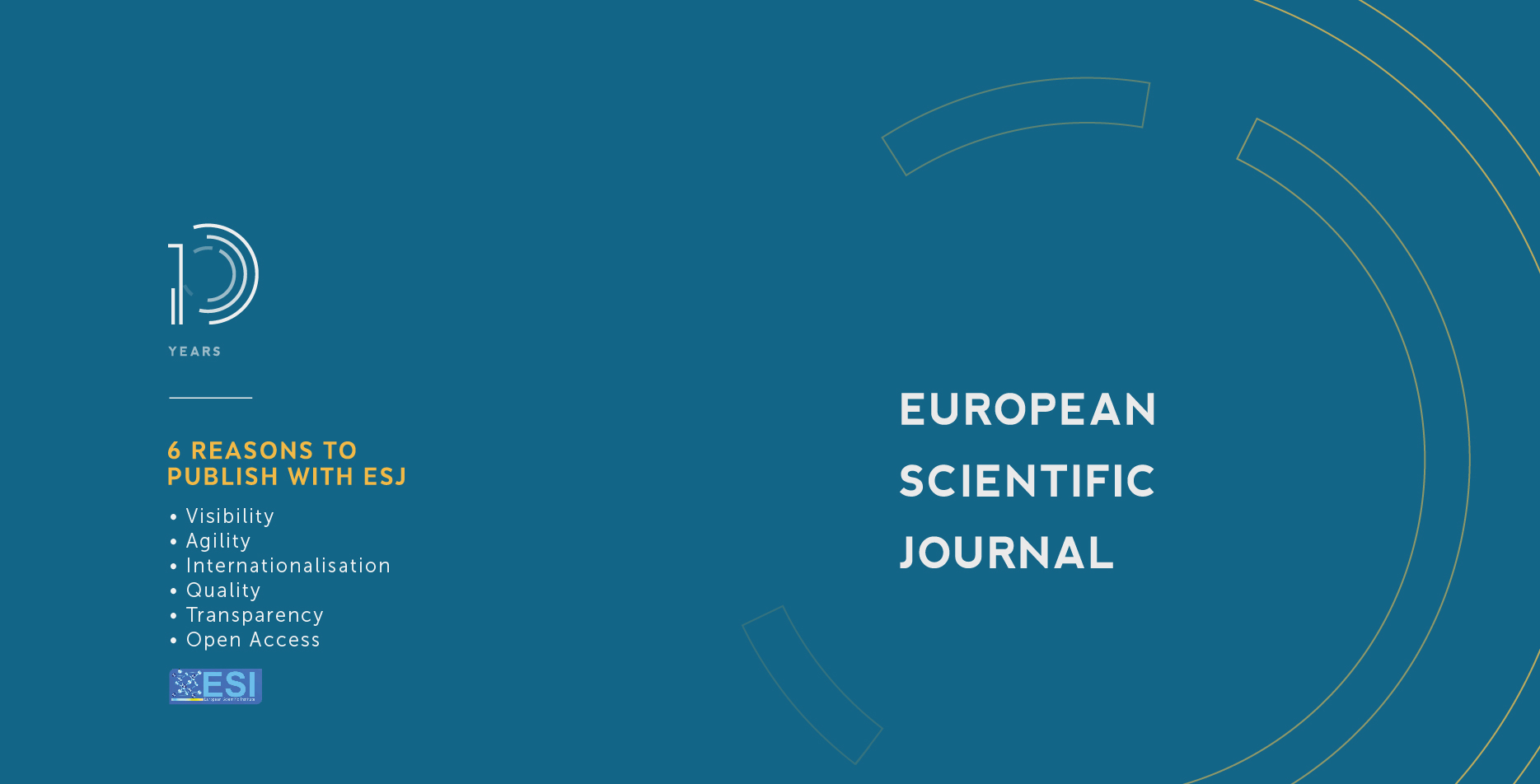 How to Cite
Álvarez Lema, F. A., Abarca Zaquinaula, M. A., Mendoza Poma, M. R., & Sampedro Arrieta, M. A. (2021). Alternativas de turismo sostenible en sectores priorizados de la Provincia de Cotopaxi, Ecuador. European Scientific Journal, ESJ, 17(20), 55. https://doi.org/10.19044/esj.2021.v17n20p55
Copyright (c) 2021 Freddy Anaximandro Álvarez Lema, Manuel Antonio Abarca Zaquinaula, Matius Rodolfo Mendoza Poma, Milton Alberto Sampedro Arrieta
This work is licensed under a Creative Commons Attribution-NonCommercial-NoDerivatives 4.0 International License.