Medidas De Prevención De Infecciones Y Colonizaciones Nosocomiales Por Enterococcus Faecium Resistente A Vancomicina
Sandra Alvarez Hidalgo

Universidad Autónoma de Querétaro, Querétaro, México Facultad de Medicina Maestría en Química Clínica Diagnóstica, Facultad de Química

Ruth Magdalena Gallegos Torres

Universidad Autónoma de Querétaro, Querétaro, México Facultad de Enfermería

Juan Campos Guillén

Universidad Autónoma de Querétaro, Querétaro, México Maestría en Química Clínica Diagnóstica, Facultad de Química

Maribel Liñan Fernandez

Universidad Autónoma de Querétaro, Querétaro, México Facultad de Medicina

Aide Teran Alcocer

Universidad Autónoma de Querétaro, Querétaro, México Facultad de Medicina

María Carlota García-G.

Universidad Autónoma de Querétaro, Querétaro, México Facultad de Medicina Maestría en Química Clínica Diagnóstica, Facultad de Quími
Keywords:
Enterococcus Faecium, Resistencia A Vancomicina, Monitoreo Epidemiolóico, Guías
Abstract
Las Infecciones Asociadas a la Atención de la Salud (IAAS) son un problema de salud pública global, causado por microorganismos oportunistas, dentro de los cuales los Enterococcus faecium resistentes a vancomicina (ERV) son una de las tres principales especies de bacterias responsables. La colonización intestinal por ERV es considerada requisito y factor de riesgo para el desarrollo de estas infecciones. La presencia de ERV se ha asociado a multi-terapia antimicrobiana, largas estancias hospitalarias, inmunosupresión y enfermedades graves. Se ha propuesto que la diseminación intrahospitalaria entre pacientes, por el personal de salud o vía fómites, es el mecanismo de transmisión en infecciones y brotes hospitalarios. Éste es un artículo de revisión que resume las publicaciones en habla inglesa de la última década, acerca de las principales recomendaciones de prevención y control de brotes por ERV. Las medidas para la prevención y contención de la colonización e infecciones por ERV se clasificaron en: 1) medidas de vigilancia epidemiológica y detección temprana; 2) prevención de la colonización y eliminación de reservorios; 3) Manejo de pacientes colonizados y/o infectados; y 4) recomendaciones para el uso razonados de antimicrobianos y tratamiento empírico inicial de las infecciones por ERV. El impacto positivo de la implementación de este tipo de medidas ha sido demostrado por distintos autores.
Health Care Associated Infections (HAI) are a global public health problem caused by opportunistic microorganisms, among which vancomycin resistant Enterococcus faecium (VRE) are considered one of the three main responsible bacteria. The colonic colonization by VRE is considered a requirement as well as risk factor for the development of these infections. The presence of VRE has been associated with multiple antimicrobial therapy, prolonged hospitalization, immunosuppression, or serious diseases. Intrahospital dissemination between patients, through healthcare workers or via fomites, has been described as the transmission mechanism in endemic infections and hospital outbreaks. This is a review article in Spanish that compiles the English-language publications of the last decade, about the main recommendations for the prevention and control of VRE outbreaks. Recommendations for prevention and control of VRE colonization and infection are classified in: 1) epidemiological surveillance and early detection measures; 2) prevention of colonization and reservoirs elimination; 3) management of colonized and / or infected patients; and 4) recommendations for rational use of antimicrobials and initial empirical VRE infection treatment. The positive impact of the implementation of this type of measures has been demonstrated by different authors.
Downloads
Download data is not yet available.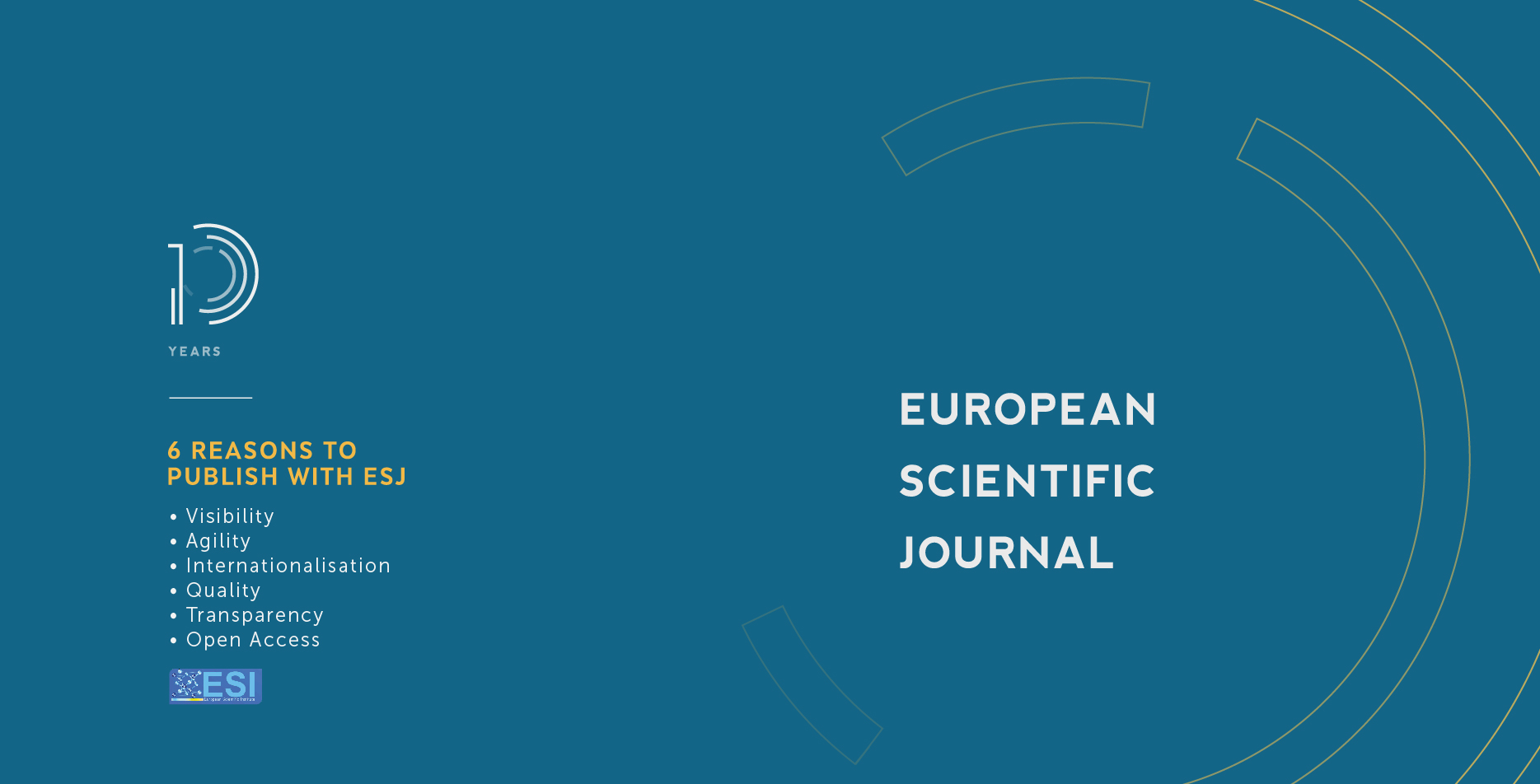 How to Cite
Hidalgo, S. A., Gallegos Torres, R. M., Guillén, J. C., Fernandez, M. L., Alcocer, A. T., & García-G., M. C. (2021). Medidas De Prevención De Infecciones Y Colonizaciones Nosocomiales Por Enterococcus Faecium Resistente A Vancomicina. European Scientific Journal, ESJ, 17(25), 193. https://doi.org/10.19044/esj.2021.v17n25p193
Section
ESJ Natural/Life/Medical Sciences
Copyright (c) 2021 Sandra Alvarez Hidalgo, Ruth Magdalena Gallegos Torres, Juan Campos Guillén, Maribel Liñan Fernandez, Aide Teran Alcocer, María Carlota García-G.
This work is licensed under a Creative Commons Attribution-NonCommercial-NoDerivatives 4.0 International License.