Medición del Desempeño Organizacional en las Micro y Pequeñas Empresas del Sector Manufacturero en México
Ricardo Gallegos Murillo

Universidad Autónoma de Chihuahua, Mexico
Keywords:
Desempeño organizacional, indicadores de desempeño, Micro y pequeñas empresas
Abstract
El desempeño organizacional facilita e impulsa el logro de los objetivos de la empresa a través de las personas. La tasa de mortalidad de las PYMES en México ha alcanzado el 4.5%; una adecuada administración y gestión del desempeño pudiera contribuir a decrecer dicha tasa. El objetivo de esta investigación fue medir el desempeño organizacional en las micro y pequeñas empresas del sector manufacturero. El enfoque de la investigación fue de naturaleza cuantitativa, el diseño fue no experimental y transaccional, el muestreo fue no probabilístico. La población bajo estudio fueron las micro y pequeñas empresas del sector manufacturero (excluyendo el de alimentos) de la ciudad de Chihuahua, Chihuahua, México. En el período de tiempo comprendido entre los meses de noviembre del 2018 a mayo del 2019. Se estableció contacto con los grupos de interés y se procedió a recabar retroalimentación a través de llamadas telefónicas, correos electrónicos y visitas físicas a las empresas. Los resultados arrojaron que las micro y pequeñas empresas de este sector no cuentan con los conocimientos necesarios para implementar mediciones del desempeño. Los principales indicadores para medir el desempeño de las PYMES en la que coinciden la mayoría de los autores fueron: calidad, productividad, costos, participación del mercado, recursos humanos, capacidad instalada y satisfacción del cliente.
Organizational performance facilitates and drives the achievement of company objectives through people. The mortality rate of SMEs in Mexico has reached 4.5%; an adequate administration and performance management could contribute to decrease this rate. The objective of this research was to measure organizational performance in micro and small companies in the manufacturing sector. The research approach was quantitative in nature, the design was non-experimental and transactional, the sampling was nonprobabilistic. The population under study was the micro and small enterprises of the manufacturing sector (excluding the food sector) of the city of Chihuahua, Chihuahua, Mexico. In the period of time between the months of November 2018 to May 2019. Stakeholders were contacted and feedback was obtained through phone calls, emails and physical visits to the companies. The results showed that micro and small companies in this sector do not have the necessary knowledge to implement performance measurements. The main indicators to measure the performance of SMEs in which most of the authors agree were: quality, productivity, costs, market share, human resources, installed capacity and customer satisfaction.
Downloads
Download data is not yet available.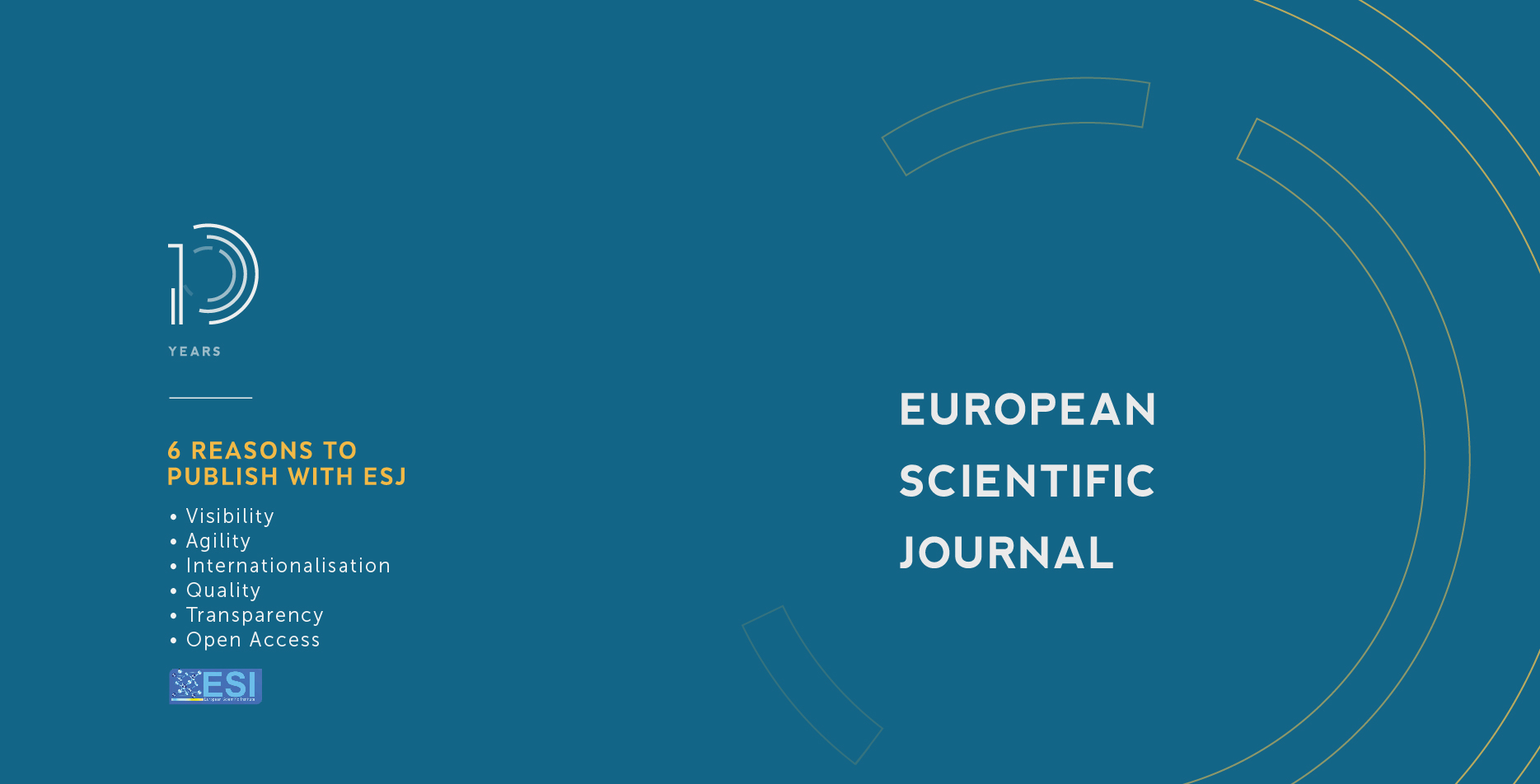 How to Cite
Murillo, R. G. (2021). Medición del Desempeño Organizacional en las Micro y Pequeñas Empresas del Sector Manufacturero en México. European Scientific Journal, ESJ, 17(27), 58. https://doi.org/10.19044/esj.2021.v17n27p58
Section
ESJ Social Sciences
Copyright (c) 2021 Ricardo Gallegos Murillo
This work is licensed under a Creative Commons Attribution-NonCommercial-NoDerivatives 4.0 International License.