Complications des Mastites Puerpérales: Aspects Cliniques et Thérapeutiques dans un Hôpital de Zone Rurale au Togo
Biréga Koutora

Service de Chirurgie, Hôpital de l'Ordre de Malte d'Elavagnon, Togo

Edem Têtê Kouevi-Koko

Service de Brûlés, Plaies et Cicatrisation, CHU Sylvanus Olympio – Lomé, Togo

Mibirim Agbogawo

Clinique Médico-Chirurgicale (Pavillon Militaire), CHU Sylvanus Olympio – Lomé, Togo

Kodjo Massogblé Nagbé Koffi

Service de Gynécologie – Obstétrique, CHU Sylvanus Olympio – Lomé, Togo

Déladem Yaovi Guinhouya

Service de Gynécologie – Obstétrique, CHU Sylvanus Olympio – Lomé, Togo

Kokou Kouliwa Kanassoua

Département de Chirurgie et Spécialités Chirurgicales, Faculté des Sciences de la Santé, Université de Lomé, Togo
Keywords:
Mastite Puerpérale, Abcès, Cellulite, Fasciite Nécrosante, Zone Rurale, Puerperal Mastitis, Abcess, Cellulitis, Necrotizing Fasciitis, Rural Zone
Abstract
Introduction: L'objectif de cette étude était de décrire les aspects cliniques et thérapeutiques des complications des mastites puerpérales dans un hôpital confessionnel en zone rurale au Togo. Méthodologie: Il s'est agi d'une étude transversale descriptive menée à l'Hôpital de l'Ordre de Malte d'Elavagnon de Janvier à Décembre 2020. Etaient incluses, les patientes allaitantes prises en charge pour cellulites, abcès et fasciites nécrosantes du sein. Résultats: 47 patientes ont été enregistrées avec un âge moyen de 24,5 ± 5,1 ans. Il s'agissait majoritairement d'agricultrices (61,7%). Toutes les patientes avaient eu recours au traitement indigène avant leur admission à l'hôpital. Les lésions étaient représentées par 27 cas d'abcès (57,4%), 14 cas de fasciite nécrosante (29,8%), et 6 cas de cellulite (12,8%). Le sein droit était le plus atteint (72,3%). La prise en charge comportait un traitement médical fait d'analgésie et d'antibiothérapie probabiliste, et un traitement chirurgical qui était fonction des lésions. L'évolution était bonne dans tous les cas. Conclusion: La mastite puerpérale est une affection handicapante de la femme allaitante. Le retard à la prise en charge et le recours à des traitements inadaptés exposent à des complications plus graves dont la prise en charge est plus longue. 
Introduction: The aim of this study was to describe clinical and therapeutic aspects of puerperal mastitis complications in a confessional hospital in rural zone in Togo. Methodology: It was a descriptive transversal study carried out at « Ordre de Malte » Hospital of Elavagnon, including breastfeeding patients treated for cellulitis, abcess, and necrotizing fasciitis of the breast, from January to December, 2020. Results: 47 patients were registered with an average age of 24.5 ± 5.1 years old. The patients were mainly farmers (61.7%). All patients undergone indigenous treatment before admission to hospital. The lesions were abcesses in 27 cases (57.4%), necrotizing fasciitis in 14 cases (29.8%), and cellulitis in 6 cases (12.8%). Management included treatment with analgesics and probabilistic antibiotics, and surgical treatment. The outcome was good il all cases. Conclusion: Puerperal mastitis is a disabling condition of breastfeeding women. The delay in treatment and the use of inappropriate treatments expose to complications that take a long time to take care of.
Downloads
Download data is not yet available.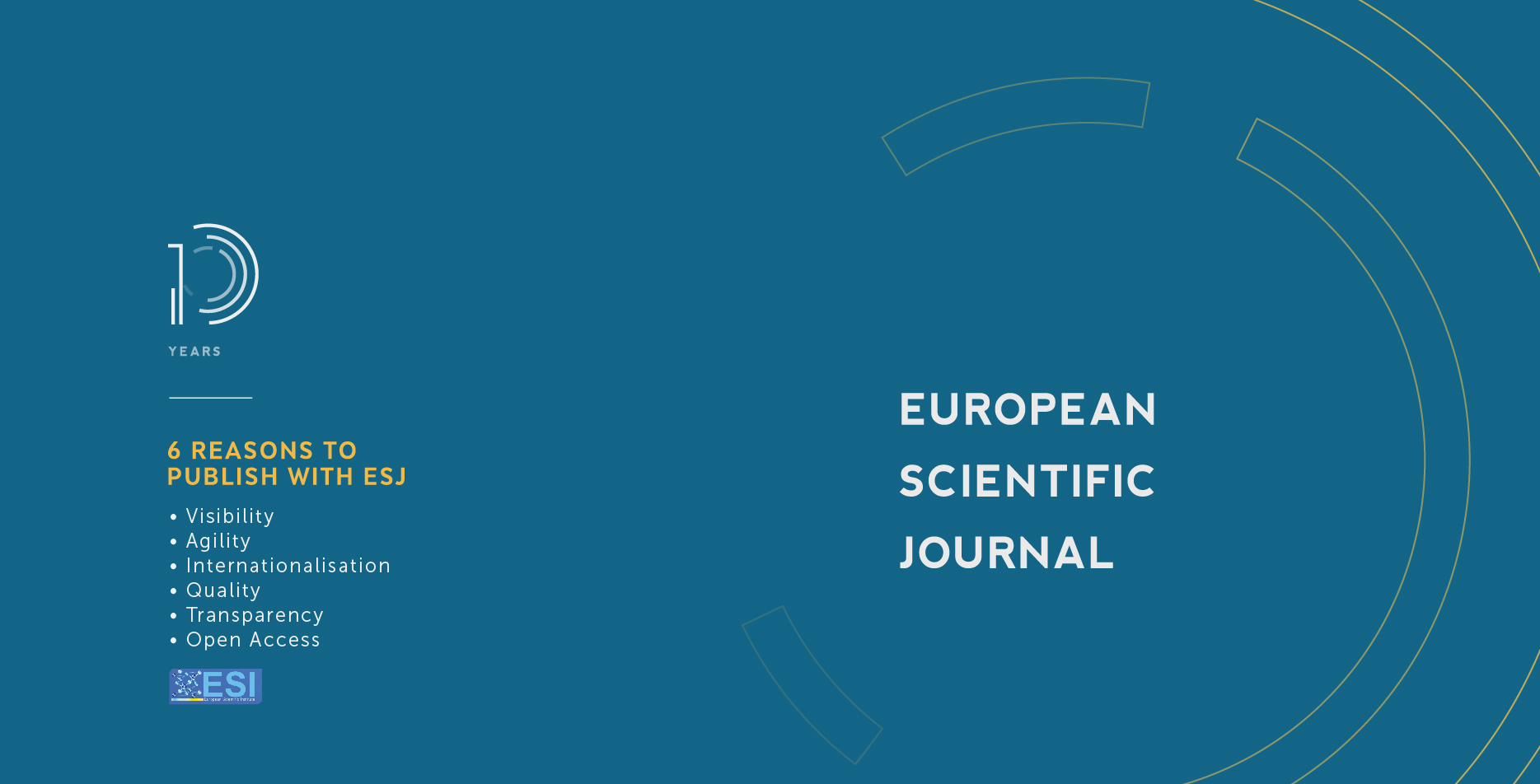 How to Cite
Koutora, B., Kouevi-Koko, E. T., Agbogawo, M., Nagbé Koffi, K. M., Guinhouya, D. Y., & Kanassoua, K. K. (2021). Complications des Mastites Puerpérales: Aspects Cliniques et Thérapeutiques dans un Hôpital de Zone Rurale au Togo. European Scientific Journal, ESJ, 17(34), 86. https://doi.org/10.19044/esj.2021.v17n34p86
Section
ESJ Natural/Life/Medical Sciences
Copyright (c) 2021 Biréga Koutora, Edem Têtê Kouevi-Koko, Mibirim Agbogawo, Kodjo Massogblé Nagbé Koffi, Déladem Yaovi Guinhouya, Kokou Kouliwa Kanassoua
This work is licensed under a Creative Commons Attribution-NonCommercial-NoDerivatives 4.0 International License.