Impact de la Phénologie des Espèces Ligneuses Préservées de Savane sur L'évolution des Milieux Modifiés par L'activité Anthropique dans le Nord-Est Ivoirien. L'exemple des Savanes Soudaniennes de la Région de Bouna
Kambire Sambi

Université Peleforo Gon Coulibaly, Côte d'Ivoire
Keywords:
Phenology, Woody Species Preserved, Destroyed Environments, North-Eastern Côte d'Ivoire
Abstract
Les savanes soudaniennes sont caractérisées par les groupements d'arbres utiles protégés, organisés en vergers ou en parcs. Ces ligneux conduisent à un retour remarquable à la physionomie originelle des divers faciès de végétation profondément modifiés à travers l'apparition et la chute de leurs feuilles, fleurs et fruits. On peut alors s'interroger sur le rôle de ces phases phénologiques dans la restauration des milieux transformés par l'activité anthropique. Cette étude vise à montrer le processus de régénération des milieux transformés par l'homme à partir des cycles phénologiques des ligneux épargnés par les défrichements. Elle contribue à améliorer la capacité des communautés rurales à planifier et à gérer durablement les ressources environnementales en savanes soudaniennes. Elle repose sur le postulat d'une restauration des faciès des milieux végétaux modifiés à partir de la dissémination du stock au sol des organes des diverses espèces protégées. L'analyse des stades phénologiques de ces espèces ligneuses est effectuée à partir de relevés réalisés tous les 15 jours du début de la saison sèche à la fin de l'hivernage. Les résultats indiquent que leurs recrûs verts, à partir des fruits disséminés ou des racines, permettent la reconquête ligneuse des milieux abandonnés à la jachère.
The sudanese savannahs are characterized by useful protected species of trees, organized in orchards or parks. This woody stand involves remarkable modifications of the physiognomy of the different facies of the vegetation by appearance and fall of their leaves, flowers and fruits. We can therefore wonder about the role of these phenological modifications in restoring the environments modified by humans. This study aims to show the process of regeneration of environments transformed by humans from the phenological cycles of the ligneous species spared by clearing. It contributes to improving the capacity of rural communities to plan and sustainably manage environmental resources in the sudanese savannahs. It is based on postulate of a restoration of facies of transmormed plant environments from dissemination of the stock on soil of the organs of the various protected species. The phenological stages of these woody species are analyzed on the basis of surveys carried out every two weeks from the start of the dry season to the end of the rainy season. The results show that their green regrowth, from scattered fruits or roots, allow the woody reconquest of environments abandoned to fallow.
Downloads
Download data is not yet available.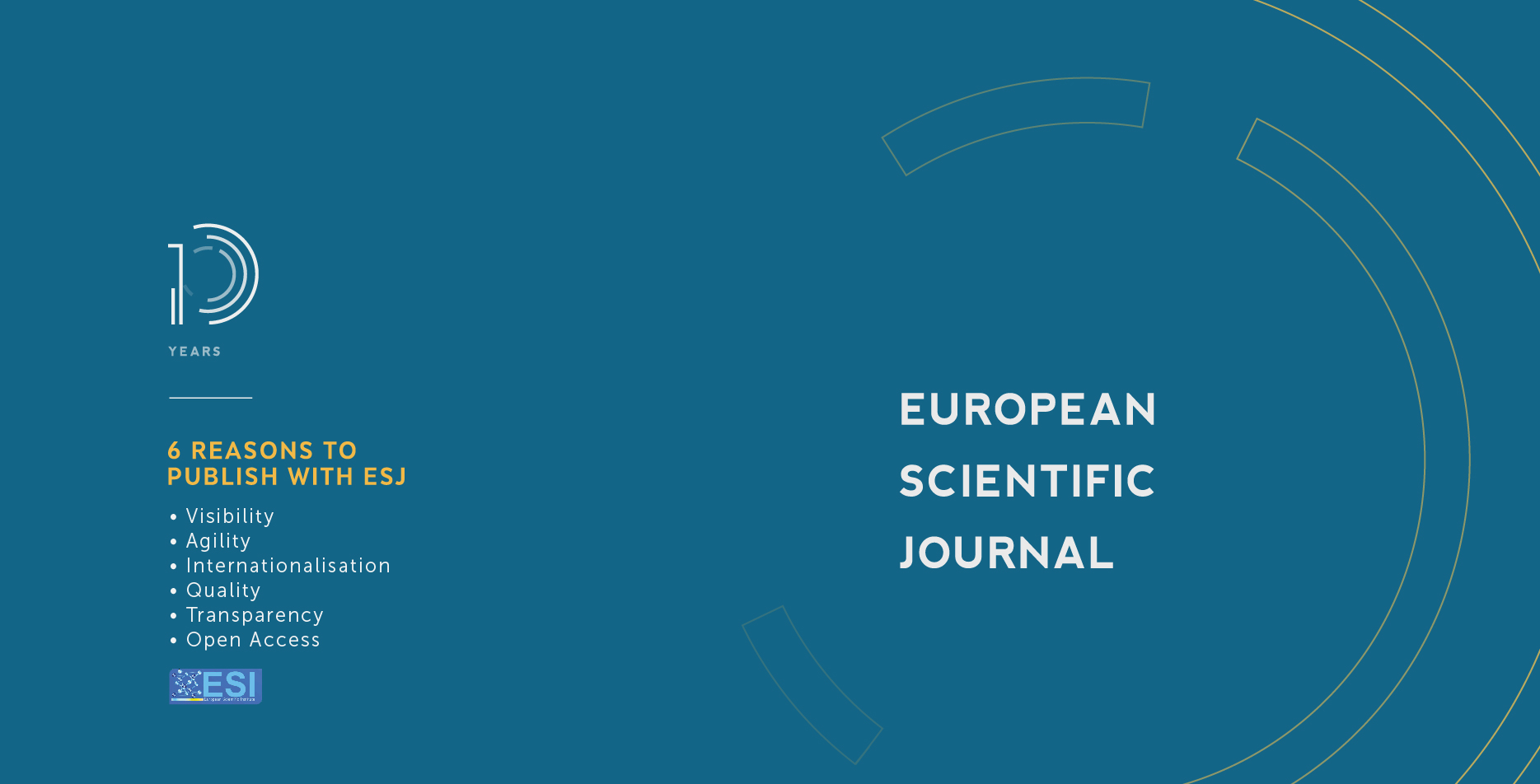 How to Cite
Sambi, K. (2021). Impact de la Phénologie des Espèces Ligneuses Préservées de Savane sur L'évolution des Milieux Modifiés par L'activité Anthropique dans le Nord-Est Ivoirien. L'exemple des Savanes Soudaniennes de la Région de Bouna. European Scientific Journal, ESJ, 17(37), 69. https://doi.org/10.19044/esj.2021.v17n37p69
Section
ESJ Natural/Life/Medical Sciences
Copyright (c) 2021 Kambire Sambi
This work is licensed under a Creative Commons Attribution-NonCommercial-NoDerivatives 4.0 International License.