Caracterización Físico-Química Y Organoléptica De Un Licor A Base De Piñuela
Arianna del Ángel Pacheco May

Instituto Tecnológico Superior de Escárcega. Calle Col Unidad, Esfuerzo y Trabajo No. 1. Escárcega, Campeche.

Bibiana Piedra Vázquez

Instituto Tecnológico Superior de Escárcega. Calle Col Unidad, Esfuerzo y Trabajo No. 1. Escárcega, Campeche.

Cecilia de Jesús López Velasco

Instituto Tecnológico Superior de Escárcega. Calle Col Unidad, Esfuerzo y Trabajo No. 1. Escárcega, Campeche.

Maximiliano Vanoye Eligio

Instituto Tecnológico Superior de Escárcega. Calle Col Unidad, Esfuerzo y Trabajo No. 1. Escárcega, Campeche

Jocabeth Eunice Naal Espinosa

Instituto Tecnológico Superior de Escárcega. Calle Col Unidad, Esfuerzo y Trabajo No. 1. Escárcega, Campeche
Keywords:
Piñuela, Liquor, Physical-Chemical
Abstract
La piñuela es una baya agridulce y jugosa, su pulpa es de color blanco. En la península de Yucatán, la población maya la conoce con distintos nombres, sin embargo, también ha sido registrado para al menos 13 estados del país. Esta especie crece en las regiones tropicales de ambos litorales en México, así como en Centroamérica y las islas del Caribe, presentando mayor abundancia en la zona costera y en la selva baja caducifolia. Los usos que se le da a la piñuela son diversos (ornamental, medicinal, fines alimenticios, decorativos y ceremonial). Por lo anterior, el objetivo de la presente investigación fue elaboración y caracterización de un licor del fruto de la piñuela (Bromelia pinguin L) de forma artesanal en el municipio de Escárcega, Campeche. Para el logro de la investigación se hizo la recolección del fruto en localidades rurales del municipio de Candelaria, las cuales fueron trasladas a las instalaciones del Instituto Tecnológico Superior de Escárcega para la elaboración del licor, en donde después de tres meses se procedió a la evaluación de aceptabilidad ante un panel semientrenado. Los resultados indican que presenta una alta concentración de alcohol (31). Los panelistas valoraron el licor de piñuela satisfactoriamente (más del 80%). Como conclusión del estudio es importante considerar a este fruto como parte de un crecimiento en la industria alimentaria de la región, ya que por sus características naturales se le considera como un fuerte producto potencial para ser aprovechado por la comunidad local.
The piñuela is a bittersweet and juicy berry, its pulp is white in color. In the Yucatan Peninsula, the Mayan population knows it by different names, however, it has also been recorded for at least 13 states in the country. This species grows in the tropical regions of both coasts in Mexico, as well as in Central America and the Caribbean islands, presenting greater abundance in the coastal zone and in the low deciduous forest. Piñuelas are used for a variety of purposes (ornamental, medicinal, food, decorative, and ceremonial). Therefore, the objective of this research was to elaborate and characterize a liqueur made from the fruit of the piñuela (Bromelia pinguin L) in an artisanal way in the municipality of Escárcega, Campeche. For the achievement of the research, the fruit was collected in rural localities of the municipality of Candelaria, which were transferred to the facilities of the Instituto Tecnológico Superior de Escárcega for the elaboration of the liquor, where after three months the evaluation of acceptability was made before a semi-trained panel. The results indicate that it has a high alcohol concentration (31). The panelists rated the piñuela liqueur satisfactorily (more than 80%). As a conclusion of the study, it is important to consider this fruit as part of a growing food industry in the region, since its natural characteristics make it a strong potential product to be exploited by the local community.
Downloads
Download data is not yet available.
References
1. Alvarez, M. J. M., Gutiérrez, G., Graterol, A., & Belén, D. R. (2002). Evaluación de un licor dulce acondicionado con cáscaras de mandarina. Revista Científica de la Facultad de Ciencias Veterinarias, 12(4), 271-278.
2. Coe, F. G. & Anderson, G. J. (1999). Ethnobotany of the Sumu (Ulwa) of Southeastern Nicaragua and comparitions with Miskitu plant lore. Econ Bot 53: 363 - 386.
3. Edouard F. (2005). Pita: renacimiento de la fibra natural más resistente pp 36-41. En La Riqueza de los bosques mexicanos más allá de la madera: experiencias de comunidades rurales. López, C., Chanfón S., Segura G. [Eds]. Secretaría de Medio Ambiente y Recursos Naturales (Semarnat), Centro de Educación y Capacitación para el Desarrollo Sustentable (Cecadesu), Comisión Nacional Forestal, Programa deDesarrollo Forestal Comunitario (Procymaf II), Center for International Forestry Research (CIFOR). México 201 pp.
4. Gómez, Á. M., Gómez, J. K. L., & Cardozo, C. J. M. (2005). Licor de mora de castilla (Rubus glaucus Benth) con diferentes porcentajes de pulpa. Revista Facultad Nacional de Agronomía-Medellín, 58(2), 2963-2973.
5. Gutiérrez-Jiménez, L. C., González–Herrera, S. M., & Soto-Cruz, O. (2009). Desarrollo y evaluación sensorial de un licor a base de mezcal. XIII Congreso Nacional de Biotecnología y Bioingeniería y VII SImposio Internacional de Producción de Alcoholes y Levaduras.
6. Hornung-Leoni, C. T. (2011). Avances sobre usos etnobotánicos de las Bromeliaceae en Latinoamérica. Boletin Latinoamericano y del Caribe de plantas Medicinales y Aromaticas, 10(4), 297-314.
7. Pedrero, D. L. & Pangborn, R. M.(1989). Evaluación sensorial de los alimentos: métodos analíticos. México: Alhambra Mexicana. 248 p.
8. Pérez, P. M. (2009). Biblioteca Digital de la Medicina Tradicional Mexicana.
9. Sandoval-Bucio, E. N., Flores-Cruz, M. & Martínez-Bernal A. (2004). Bromelias útiles de México. Cactáceas Suculentas Mexicanas 49: 100 - 115.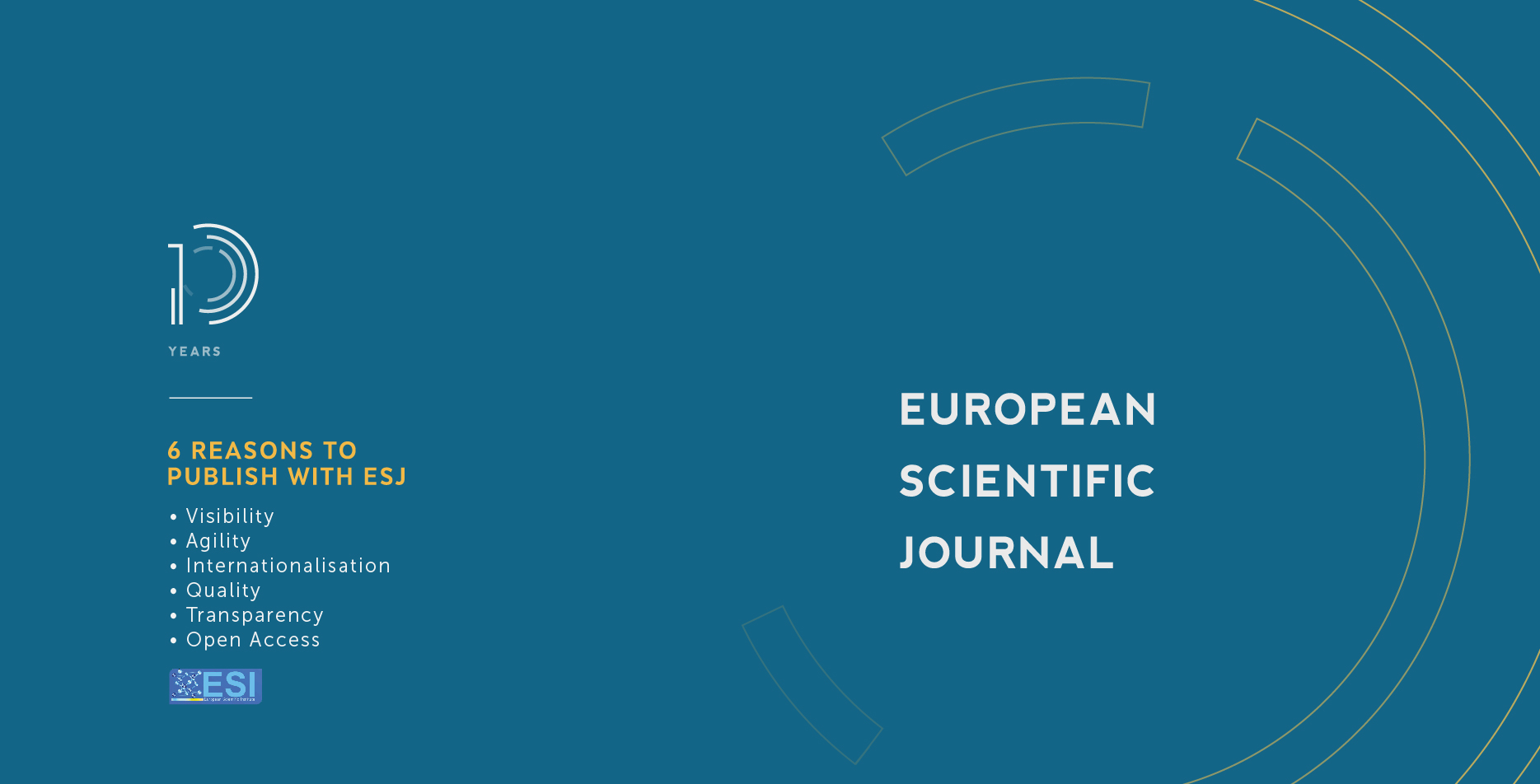 How to Cite
Ángel Pacheco May, A. del, Piedra Vázquez, B., López Velasco, C. de J., Vanoye Eligio, M., & Naal Espinosa, J. E. (2022). Caracterización Físico-Química Y Organoléptica De Un Licor A Base De Piñuela. European Scientific Journal, ESJ, 18(3), 255. https://doi.org/10.19044/esj.2022.v18n3p255
Section
ESJ Natural/Life/Medical Sciences
Copyright (c) 2022 Arianna del Ángel Pacheco May, Bibiana Piedra Vázquez, Cecilia de Jesús López Velasco, Maximiliano Vanoye Eligio, Jocabeth Eunice Naal Espinosa
This work is licensed under a Creative Commons Attribution-NonCommercial-NoDerivatives 4.0 International License.