Les Anomalies en Endoscopies Digestives Hautes à Bangui
Oumarou Youssouf

Centre hospitalier universitaire communautaire de Bangui service de médecine interne

Eudes Habib Evrard Mafata Ngonvon

Centre hospitalier universitaire amitié de Bangui, service d'hépatogastroentérologie et de médecine interne

JM Bambe Ouati

Complexe pédiatrique de Bangui

Serge Magloire Camengo Police

Centre hospitalier universitaire amitié de Bangui, service d'hépatogastroentérologie et de médecine interne
Keywords:
Bangui, endoscopie, digestive, anomalies, Pathologie
Abstract
La pathologie digestive haute est riche et variée. Les signes fonctionnels digestifs constituent les motifs fréquents de consultation tant en médecine générale qu'en gastro-entérologie. L'endoscopie constitue l'examen de référence pour le diagnostic et dans certains cas pour le traitement des pathologies digestives. Nous voulons déterminer les anomalies rencontrées en fibroscopie haute à Bangui. Méthodologie : Il s'agissait d'une étude transversale d'une durée de deux ans incluant les patients des deux sexes ayant réalisé l'endoscopie digestive haute (EDH) dont le compte rendu était complet.
Résultats : Au total 1233 anomalies œsogastroduodénales ont été observées. Les anomalies les plus fréquentes étaient l'incontinence cardiale (467 cas soit 37,88%) et les anomalies inflammatoires (443 cas soit 35,93%). Six cas de cancer (0,61%) étaient observés au niveau gastrique.
Les lésions étaient observées dans l'estomac dans 980 cas (79,48%), œsophage dans 196 cas (15,9%). Les lésions duodénales étaient observées dans 57 cas (4,62%). Les anomalies gastriques étaient dominées par les gastrites dans 417 cas (42,55%) alors que les lésions œsophagiennes et duodénales étaient dominées respectivement par les varices œsophagiennes dans 139 cas (70,92%) et les ulcères dans 55 cas (96,49%).
Conclusion : La pathologie digestive haute est fréquente à Bangui. Les anomalies endoscopiques sont multiples dont les fréquentes sont les varices œsophagiennes et l'incontinence cardiale. L'extension de l'endoscopie dans les autres formations sanitaires sera bénéfique pour l'amélioration de la prise en charge des patients
Introduction: The upper digestive pathology is rich and varied. Digestive functional signs are frequent reasons for consultation in both general medicine and gastroenterology. Endoscopy is the reference examination for the diagnosis and in some cases for the treatment of digestive pathologies. We want to determine the anomalies encountered in upper fibroscopy in Bangui. Methodology: This was a cross-sectional study lasting two years including patients of both sexes who had performed upper digestive endoscopy (EDH), the report of which was complete.
Results: A total of 1233 esogastroduodenal abnormalities were observed. The most common anomalies were cardiac incontinence (467 cases or 37.88%) and inflammatory anomalies (443 cases or 35.93%). Six cases of cancer (0.61%) were observed at the gastric level.
The lesions were observed in the stomach in 980 cases (79.48%), esophagus in 196 cases (15.9%). Duodenal lesions were observed in 57 cases (4.62%). Gastric abnormalities were dominated by gastritis in 417 cases (42.55%) while esophageal and duodenal lesions were respectively dominated by esophageal varices in 139 cases (70.92%) and ulcers in 55 cases (96.49%). %).
Conclusion: Upper digestive pathology is common in Bangui. Endoscopic abnormalities are numerous, the most common of which are esophageal varices and cardiac incontinence. The extension of endoscopy in other health facilities will be beneficial for improving patient care
Downloads
Download data is not yet available.
References
1. Djibril MA, Mba KB, Kaaga YL, Bagny A, Edou KA, Redah D, Agbetra A. Endoscopie digestive haute en milieu rural africain au Togo. Médecine Tropicale 2009;69:48-50.
2. Fall MP, Bassene ML, Diallo S, Gueye MN. Indications et résultats de l'endoscopie digestive haute au Centre Hospitalier regional de Thiès. Revue de Medecine Interne 2021 ;8(1):22-28.
3. Ismaila BO, Misauno M. Endoscopie gastro-intestinal au Nigeria : un audit prospectif de 2 ans. The Pan African Medical Journal 2013;14:22.
4. Letard JC, Canard JM. Endoscopie digestive. Sémiologie endoscopique. Paris 2006;2:198-207
5. Lawson-Ananissoh L, Buglouga O, Yakoubou R, Bagny U, Kaaga L, Redah D. La fibroscopie digestive haute chez le sujet noir âgé. Le journal de la recherche scientifique de l'université de Lomé 2014 ;16(3):511-518.
6. Mourey F, Martin L, Jacob L, Brulures caustiques de l'œsophage. Conférence d'actualisation Société Française d'Anesthésie et Réanimation. Paris, France. Elsevier Masson. 1996 :595-606
7. Ndjitoyap E,Mbakop A, Tzeuton C, Pouepene J, Guemne A, Njoya O, Tagni S, Ngu L. endoscopie digestive au Cameroun : étude analytique de 4100 examens. Médecine d'Afrique Noire 1990;37(9):454-456.
8. Ngouala G, Bourgi L, Daveiga J, Sakho A. Endoscopie digestive haute à Louga au Sénégal : Profil des patients et difficulté rencontrées. The Panafrican Medical Journal 2017;27:211.
9. Onyekwere CA, Hameed H, Anomneze E, Chibututu C. Upper gastrointestinal endoscopy findings in Nigerians: a review of 170 cases in Lagos. Niger Postgrad Medical Journal 2008;15(2):126-9.
10. Olokoba AB, Olokoba LB, Jimoh AG, Selawu F, Danburam U. indications de l'endoscopie du tractus gastro-intestinal supérieur dans le nord du Nigeria. Journal of the College of physicians and Surgeons 2009;19(5):327-8.
11. Peghini M, Rajoanarison P, Pécarrère JL, Razafindramboa H, Andriantsoavina H, Rakotomala M, et al. Madagascar : la fibroscopie oesogastroduodénale, analyse descriptive de 12000 examens et problèmes rencontrés sous les tropiques. Medecine Tropicale 1996;56:89-94.
12. Tshimpi A, Phaka P, Ndarabu T, Nkodila A,Makulo JR, Situakibanza H, Kayembe JM, Matanda R, Mbendi S. Endoscopie digestive à Kinshassa : Pratique de l'endoscopie interventionnelle. Etude multicentrique retrospective. Thieme E-Journals 2018;50(3):319-320.
13. Tshimpi A, Makulo JR, Situakiba H, Matanda R, Kayembe JM, Mbendi S. Résultats de d'une enquête sur l'endoscopie digestive interventionnelle en Afrique. Annales médicales d'Afrique 2017;11(1):2703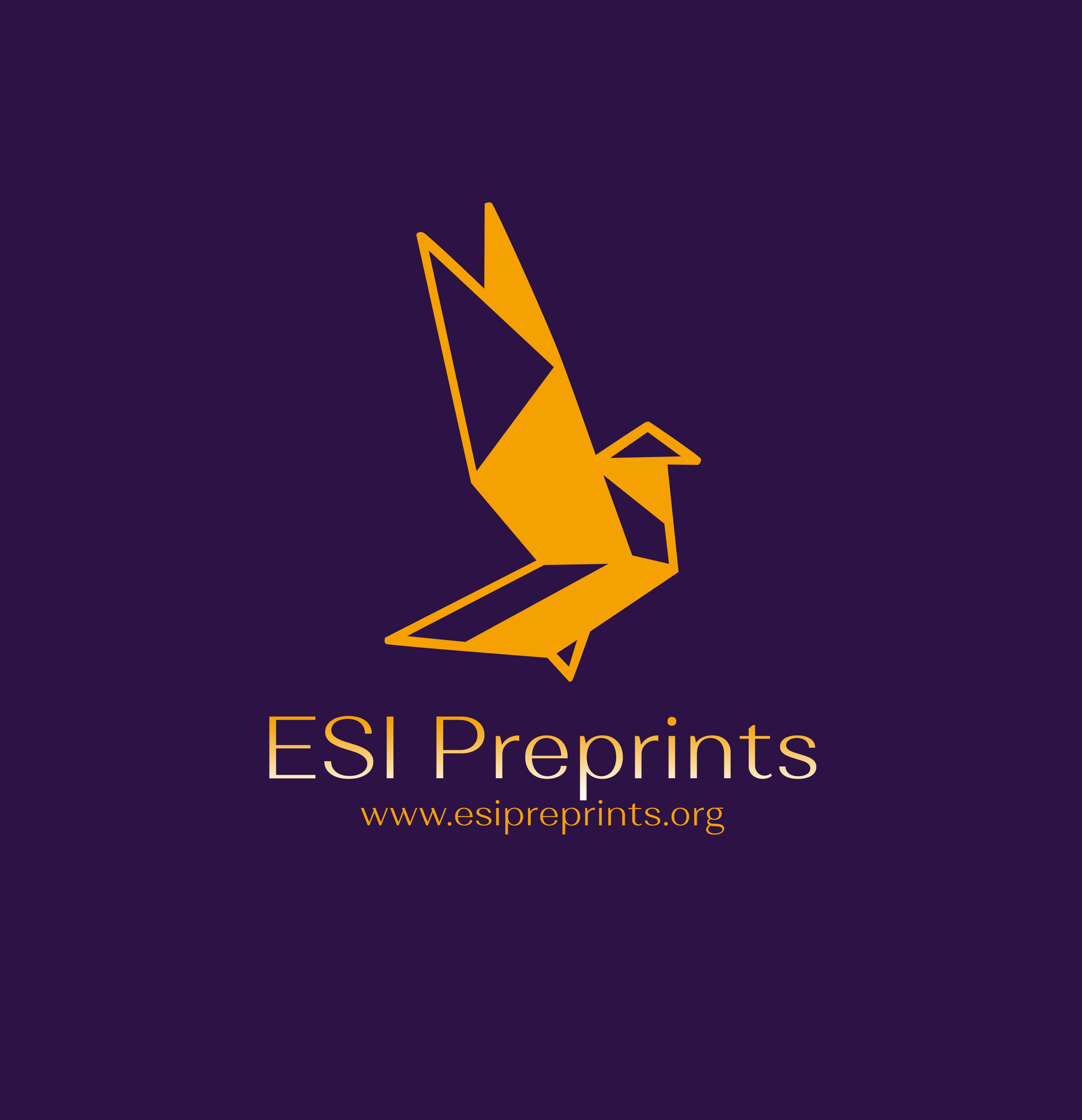 How to Cite
Youssouf, O., Ngonvon, E. H. E. M., Ouati, J. B., & Police, S. M. C. (2022). Les Anomalies en Endoscopies Digestives Hautes à Bangui. European Scientific Journal, ESJ, 8, 257. Retrieved from https://eujournal.org/index.php/esj/article/view/15713
Copyright (c) 2022 Oumarou Youssouf, Eudes Habib Evrard Mafata Ngonvon, JM Bambe Ouati, Serge Magloire Camengo Police
This work is licensed under a Creative Commons Attribution-NonCommercial-NoDerivatives 4.0 International License.