Gestion de la Diversité et Performance des Ressources Humaines
Germain Sonkeng

Enseignant-Chercheur, IUT-FV de Bandjoun Université de Dschang, Cameroun
Keywords:
Performance, Diversité, Ressources humaines, Cohésion sociale, Compétence collective
Abstract
L'objectif de ce travail est de mettre en exergue les imbrications entre la gestion de la diversité et la performance des ressources humaines. Il aide les dirigeants d'entreprises à intégrer les variantes de la diversité dans leur politique de gestion des ressources humaines afin de rendre la main-d'œuvre plus performante. A travers une méthodologie qualitative basée sur une étude de cas, les données proviennent de 34 entretiens semi-directifs menés au sein d'une entreprise de microfinance au Cameroun. A la suite d'une démarche interprétative des verbatims, les principaux résultats montrent que la performance des ressources humaines peut être améliorée grâce à une gestion de la diversité qui constitue non seulement un facteur de rémunération équitable et de motivation des employés, mais aussi un vecteur de renforcement de la cohésion sociale et un socle de la compétence collective.
The objective of this work is to highlight the interrelationships between diversity management and the performance of human resources. It helps business leaders to integrate dimensions of diversity into their human resources management policy in order to make the workforce more efficient. Through a qualitative methodology based on case study, data come from 34 semi-structured interviews conducted within a microfinance company in Cameroon. Following an interpretative approachof the verbatims, the main results show that the performance of human resources can be improved thanks to a management of diversity which constitutes only a factor of equitable remuneration and motivation of employees, but also a vector of strengthening social cohesion and a foundation of collective competence.
Downloads
Download data is not yet available.
References
1. Annie, J. & Rejane, S. (2010). La diversité : sans droit ni obligation. Revue de l'OFCE, Presses de Sciences po, 167-195.
2. Bekono Ohana, S.M. (2017). Ethnicité et pratiques managériales en contexte africain. XXVIè conférence internationale de management stratégique, 1-18.
3. Bescos, P., Veran, L. & Raviart, D (1999). Dialogues autour de la performance en entreprise : les enjeux. L'harmattan.
4. Bessire, D. (1999). Définir la performance. Association francophoine de comptabilité.
5. Boudreau, J.W. & Ramstad, P.M. (2003). Strategic industrial and organisational psychology and the role of utility analysis models; in W.C.
6. Borman, D. R., klimoski, R.J. (Eds). Handbook of psychology, (12), 193-221.
7. Bourguignon, A. (1995). La performance, essais de définition. Revue français de comptabilité. (269), 60-65.
8. Bouquin, H. (1986). Le contrôle de gestion. Presses universitaires de France.
9. Caby, J., Clerc-Girard, M.F. & Koehl, J. (1996). Stratégie et finance : le processus de création valeur. Revue française de gestion. 108, 49-56.
10. Cascio, F.W (1995). Managing human resources, productivity, quality of work life, profits. McGraw Hills, New York.
11. Cox, T. (1993). Theory, research and practice, San francisco. Berrett-Koehler publishers, p. 314.
12. Cox, T., Blake, S. (1991). Managing cultural diversity: implications for organisational competitiveness. The executive, (5), 45-56.
13. Defélix, C., Le Boulaire, M., Monties, V. & Picq, T. (2014). La compétence collective dans le contexte de la globalisation.
14. Evrard, Y., Pras, B. & Roux, E. (1997). Market-Etudes et recherches en marketing, 2ème Ed., Nathan, Paris.
15. Garner-Moyer, H. (2006). Gestion de la diversité et enjeux de GRH. Management et avenir, 7(1), 23-42.
16. Gates, S. (2004). Measuring more than efficiency : the new role of human capital metrics. The conference board.
17. Gauzente, C. (2000). Mesurer la performance des entreprises en l'absence d'indicateurs objectifs : quelle validité? Analyse de la pertinence de certains indicateurs. Finance Contrôle Stratégie. 3(2). 145-165.
18. Giuseppina, B. & Chauvet, M. (2013). La diversité, un levier de performance : plaidoyer pour un management innovateur et créatif. Management international, Hors-série (17), 70-84.
19. Glaser, B. & Strauss, A. (1967). The discovery of grounded theory: Strategies for qualitative research. Chicago IL: Aldine.
20. Gratacap, A. & Le Flanchec, A. (dir.) (2011). La confiance en gestion: un regard pluridisciplinaire, DeBoeck, p. 232.
21. Hellriegel, D., Slocum, J. & Woodman, R.W. (1992). Management des organisations. De Boeck Université.
22. Herzberg, F. (1971). Work and the nature of man. Entreprise moderne d'édition.
23. Imbert, J. (2007). Les tableaux de bord RH: Construire, mettre en oeuvre et évaluer le système de pilotage. Eyrolles publications.
24. Jackson, S.E., Joshi, A. & Erhardt, N.L. (2003). Recent research on team and organizational diversity. Journal of management, 29 (6), 801-830.
25. Kamdem, E. & Fouda Ongodo, M. (2007). Faits et méfaits de l'ethnicité dans les pratiques managériales en Afrique. Revue Gestion 2000 (1), 33-58.
26. Kaplan, R.S., & Norton, D.P. (1996). Translating strategy into action. Harvard business school press.
27. Klarsfeld, A. (2010). International handbook on diversity management at work: country perspectives on diversity and equal treatment. Edward Elgar publishing, p.360.
28. Langley, A. (1997). Stratégie d'analyse des données processuelles. Recherches qualitatives, (17), 206-231.
29. Larry, K. (1993). Cultural diversity's impact, on interaction process and performance : comparing homogeneous and diverse task groups. Academy of management journal, 36(3), 590-602.
30. Lebas, M. (1995). Oui, il faut définir la performance. Revue française de comptabilité. 66-71.
31. Leger-Jarniou, C. & Kalousis, G. (2015). La boite à outils de la création d'entreprise. 3ème Ed. Dunod.
32. Marsan, C. (2010). Gérer et surmonter les conflits, 2ème Ed. Dunod, p.288.
33. Mc Mahon, A.M. (2010). Does workplace diversity matter? A survey of empirical studies on diversity and firm performance. 2000-09. Journal of diversity management, 5(2), 37-48.
34. Miles, M. & Hubermann, M. (2003). Analyse des données qualitatives. DeBoeck Supérieur, p.632.
35. Mintzberg, H. (1989). Le management, Voyage au centre des organisations. Les éditions d'Organisations, 1989.
36. Morrison, A. M. (1992). The new leaders : guidelines on leadership diversity in America. Jossey-Bass management series, p. 309.
37. Nizet, J. & Pichault, F. (dir.) (2007). Les performances des organisations africaines, pratiques de gestion en contexte incertain, l'Harmattan.
38. Perret, G., Gotteland, D., Haon, C. & Jolibert, A. (2012). Méthodologie de la recherche en sciences de gestion, 2ème Edition.
39. Perret, V. & Séville, M. (2007). Fondement épistémologique de la recherche. In Méthodes de recherche en management, Dunod, Paris, 13- 33.
40. Plane, J. M. (1999). Considérations sur l'approche ethnométhodologique des organisations. Revue française de gestion, 44-53.
41. Robertson, Q. (2012). Management et inclusion : the case of USA. Cycle de conférences management et diversité : comparaisons internationales, Chaire Management et diversité, fondation Dauphine.
42. Sanseau, P (2005). Les récits de vie comme stratégie d'accès au réel. Recherches qualitatives, 2(25), 33-57.
43. Shore, L., Chung, H.B., Dean, M. & Sing, G. (2009). Diversity in organisations : where are we now and where are we going ? Human
44. resource management review, (19), 117-133.
45. Simen, S. (2017). Pratiques de GRH dans les TPE sénégalaises : pertinence d'une gestion qui concilie tradition et modernité », Communication à la XXVIème conférence de l'AIMS.
46. Som, A. & Cerdin, J. (2005). Vers quelles innovations RH dans les entreprises françaises ? Une étude exploratoire. Gestion 2000, (2), 143-159.
47. Tidjani, B. & Kamdem, E. (2010). Gérer les RH en Afrique entre processus sociaux et pratiques organisationnelles. EMS.
48. Thietart, R. (2003). Méthode de recherche en management, 2ème Ed. Dunod.
49. Thomas, R.R. (1991). Beyond race end gender unleashing the power of your total workforce by managing diversity. New york. Amacom, p.189.
50. Vateville, E. (2009). La stratégie de la diversité au fondement de la confiance et de la performance. Management et avenir, 28(8), 408.
51. Verrier, G. (2012). Faire de la diversité une source de performance pour l'entreprise. Identité RH.
52. Watson, W. E., Kumar, K., & Michaelson, L. K. (1993). Cultural diversity's impact on interaction process and performance : comparing homogeneous and diverse task groups. Academy of Management Journal, 36 (3), 590-602.
53. Yin, R. (2009). Case study research: Design and methods, 4th Revised edition, Sage Publications Inc.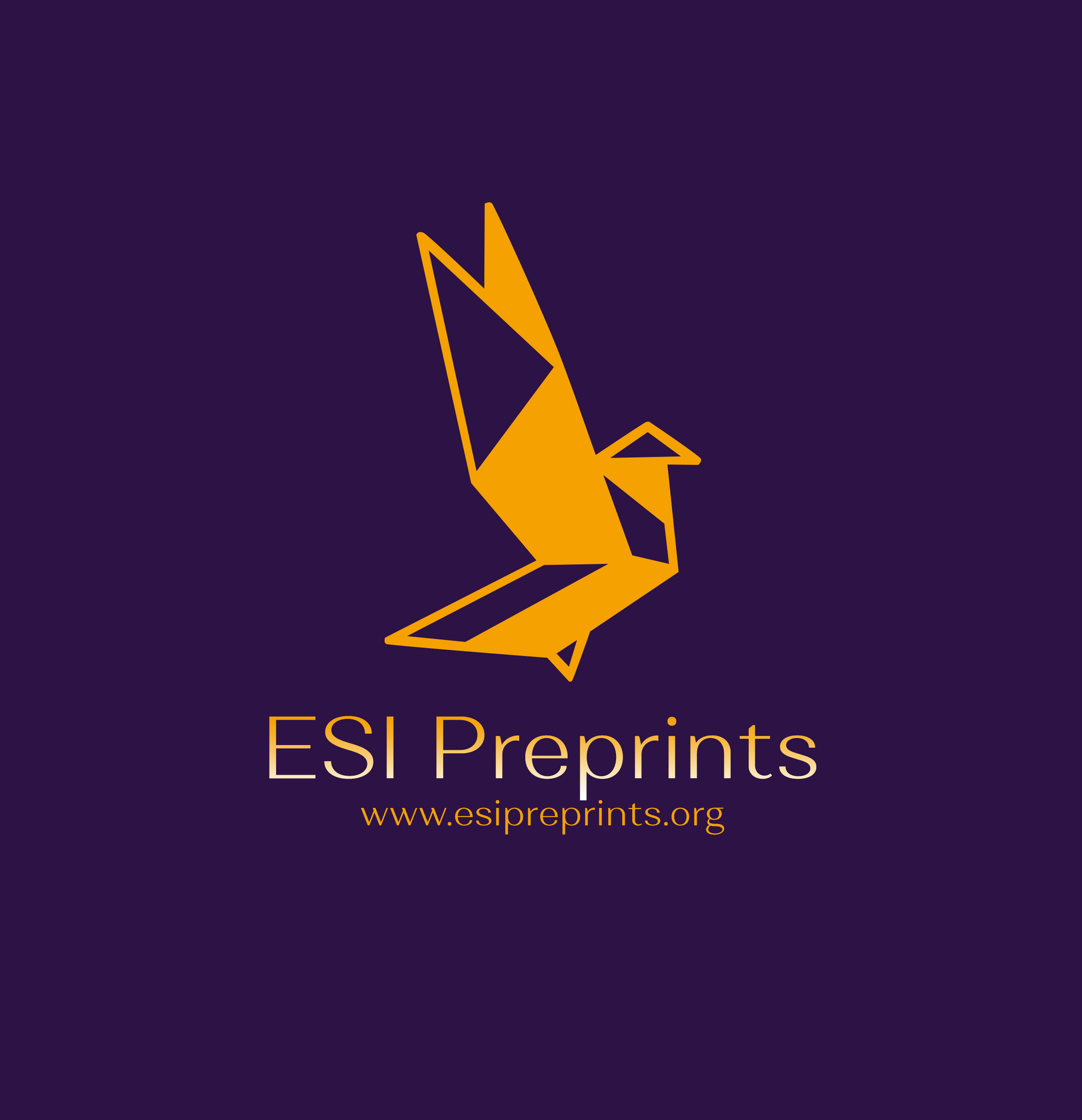 How to Cite
Sonkeng, G. (2022). Gestion de la Diversité et Performance des Ressources Humaines. European Scientific Journal, ESJ, 10, 209. Retrieved from https://eujournal.org/index.php/esj/article/view/15973
Copyright (c) 2022 Germain Sonkeng
This work is licensed under a Creative Commons Attribution-NonCommercial-NoDerivatives 4.0 International License.