Caractéristiques de la Dynamique des Oiseaux d'Eau sur le Bras Majeur de la Komadougou-Yobé dans les Communes de Diffa et Gueskerou, Niger
Issiaka Youssoufa

Faculté d'Agronomie et des Sciences de l'Environnement, Université Dan Dicko Dankoulodo de Maradi

Karema Ary Madou Kaoulé

Faculté des Sciences Agronomiques, Université de Diffa, Diffa, Niger

Assane Anabi Toudjani

Faculté des Sciences Agronomiques, Université de Diffa, Diffa, Niger

Grema Moustapha

Faculté des Sciences et Technique, Université Abdou Moumouni de Niamey, Niger

Mahamane Ali

Faculté des Sciences et Technique, Université Abdou Moumouni de Niamey, Niger
Keywords:
Oiseaux, Biodiversité, Dynamique, peuplement, Parc, Niger
Abstract
Cette étude à pour objectif de caractériser la faune aviaire sur un transon de 10 km de la Komadougou en période hivernale dans les communes de Diffa et Gueskerou. Les oiseaux ont été dénombrés entre juillet et octobre 2021 suivant des lignes transects avec des points d'arrêt de 20 minutes par endroits. Un total de 25 espèces appartenant à 12 familles et 8 ordres ont été identifiées. La présente étude révèle la présence d'une nouvelle espèce jamais observée dans cette localité. Il s'agit de Platalea alba. La communauté ornithologique est dominée par les espèces telles que Dendrocygna viduata, Plegadis falcinellis , Egretta garzetta, Actophilornis africana et Egretta intermedia. Au plan biogéographique, 10 espèces sont résidentes, une espèce migratrice intra-africain, trois sont migratrice du paléarctique. Six (6)  espèces sont résidentes et migratrices intra-africaines, une espèce est résidente, migratrice intra-africaine et  migratrice du paléarctique et une espèce rare. Cette étude, la première du genre dans cette zone, constitue une base de donnée sur l'avifaune de la rivière komadougou, ainsi que son importance quantitative et qualitative.
This study aims to characterize the avian fauna on a 10 km transon of the Komadougou in the winter period in the municipalities of  Diffa and Gueskerou. Birds were idenfied and enumerated  between July and October 2021 along line transects with 20-minute stopping points. A total of 25 species belonging to 12 families and 8 orders have been identified. The present study reveals the presence of a new species never observed in this locality. This is Platalea alba. Bird polulations were dominated by species such as Dendrocygna viduata, Plegadis falcinellis, Egretta garzetta, Actophilornis africana and Egretta intermedia. Biogeographically, 10 species are resident, one intra-African migratory species, three are Palaearctic migrants. Six species are both resident and intra-African migrants, one species is both resident, intra-African migrants and Palearctic migrants and one rare species. This study, the first of its kind in this area, contributes to a better knowledge of the avifauna of the Komadougou River and provides preliminary data on the quantitative and qualitative importance of the different families inventoried.
Downloads
Download data is not yet available.
References
1. Adjakpa, J. B., Tchabi, V., Lawouin, L.E., Tossou, J., Adjakpa, W.L.A. & Coquillat, J.M. (2017). Specific diversity of avifauna of wetlands of the Lower Delta of Ouémé (Ramsar Site 1018). European Journal of Scientific Research, 3:239-255.
2. Assane A.T., Issiaka Y., Adamou M M (2013). Typologie de l'avifaune des zones humides de Madarounfa, région de Maradi (Niger). Journal des Sciences de l'Environnement, 2 (1): 17-24
3. Barlow, C. R. & Dodman, T. (2015). Guide de la voie de migration Est-Atlantique africaine- Guide Photographique des oiseaux d'eau et des oiseaux marins des côtes atlantiques de l'Afrique. Common wadden Sea Secretariat, Wilhelmshaven, Allemagne ; Birdlife Internationale, Cambridge, Royaume-Uni ; Programme Rich Wadden Sea Leeuwarden, Pays-Bas. 287 p.
4. Birdlife International (2004). Threatened Birds of the World 2004. CD-ROM, BirdLife International, Cambridge.
5. Blondel, J., Ferry, C. & Frochot, B. (1970). La méthode des indices ponctuels d'abondance (IP A) pour des relevés d'avifaune par ''station d'écoute''. Alauda, 38: 55-71.
6. Borrow & Demey (2001). Birds of western Africa. Christopher Helm : London.
7. BORROW, N. & DEMEY, R. (2015). Oiseaux de l'Afrique de l'Ouest Delachaux et Niestlé - Paris - 2015. ISBN: 9782603023969 (Guide Delachaux).
8. Brooks, A., Russell, M. & Bevitt, R. (2007). Response to aquatic macroinvertebrates to the first environmental flow regime in the Snowy River. Snowy River Recovery: Snowy River Flow Response Monitoring, NSW Department of Water and Energy
9. Harch-Rass, A., El Kharrim, K. & Belghyti, D. (2012). Etude ornithologique et évaluation de l'importance du site RAMSAR Sidi Boughaba entre 2005 et 2010 (Maroc). ScienceLib Editions Mersenne, 4: 1-22
10. INRAN (2021). Rapport annuel de l'institut National de la recherche agronomique de Niger.
11. James, K., Elizabeth, E., Michaele, C., Monica, T., Donald, V., Alison, M. & Patrick, T. (1999). Measuring Response in Solid Tumors: Unidimensional Versus Bidimensional Measurement. Journal of the National Cancer Institute, Volume 91, Issue 6, 17 March 1999, Pages 523–528, https://doi.org/10.1093/jnci/91.6.523
12. Lachenaud, O. (2006a). Les oiseaux du Parc National du Banco et de la Forêt Classée de l'Anguédégou, Côte d'Ivoire. Malimbus 28: 107–133.
13. Mahaman Laouali A.T., (1999). Indicateurs d'avantages potentiels des zones humides du Niger : Cas de la mare de Rouafi. Mémoire de fin d'études du cycle d'ingénieurs des Techniques Agricoles (ITA), Université Abdou Moumouni de Niamey (Niger), 52 p.
14. Magurran, A.E. (2004). Measuring Biological Diversity. Blackwell Publishing, Oxford, 256 p.
15. Poilecot, P. & Loua, N.S. (2009). Les feux dans les savanes des monts Nimba, Guinée, Bois et Forêts des Tropiques, No.301 pp.51-66 ref.26
16. Pasquet, R. & Fotso, M. (1994). Répartition des cultivars de niébé Vigna unguiculata (L.) Walp. du Cameroun : influence du milieu et des facteurs humains. Journal d'Agriculture Traditionnelle et de Botanique Appliquée, 36 (2), p. 93-143. ISSN 0183-5173.
17. Ramade, (2005). Eléments d'écologie appliquée, ed Dunod, A Paris
18. SERLE, W. & MOREL, G.J. (1993). Les Oiseaux de l'Ouest africain. Delachaux et Niestlé, Lausanne.
19. Shannon, C. E., & Weaver, W. (1949). The Mathematical Theory of Communication. Urbana, IL: The University of Illinois Press, 1-117.
20. THIOLLAY, J.M. (1986). Diversité spécifique et écologie comparée des Falconiformes de forêts tropicales sur trois continents. Mémoires du Muséum National d'Histoire Naturelle, Série A ; Zoologie, 1 32 : 67-77.
21. UICN (2015). Rapport annuel 2015. 36 pages
22. Waltert, M., Yaokokoré-Béibro, K. H., Müllenberg, M. & Waitkuwait, W. E. (1999). Preliminary check-list of the birds of the Bossématié area Ivory Coast, Malimbus, vol. 21, pp. 93 – 109.
23. Yaokokoré-Béibro & Ellenberg (2000). A contribution to the study of the Bossématié forest: current status," Ostrich, vol. 7, no. 1 & 2, pp. 292–294
24. Yaokokoré-Beïbro, H. K. & Konan, M. E. (2015). Variation temporelle du peuplement aviaire des écosystèmes lacustres de la ville de Yamoussoukro, centre de la Côte d'Ivoire, Int. J. Biol. Chem. Sci, 9(8) : 2566-2581
25. Yaokokoré-Béibro, H.K., N'guessan, M.A., Odoukpé, K.S.G., Zouzou, E.J., N'douba, V. & Kouassi, P.K. (2010). Premières données sur les oiseaux de la zone humide d'importance internationale de Grand- Bassam (Côte d'Ivoire). International Journal of Biological and Chemical Sciences, 4(6): 2169-2180.
26. Yaokokoré-Béibro, (2001). Avifaune des forêts classées de l'est de la Côte d'Ivoire : Données sur l'écologie des espèces et effet de la déforestation sur les peuplements. Cas des forêts classées de la Béki et de la Bossématié (Abengourou). Thèse de Doctorat. Université de Cocody, Abidjan (RCI), 245 pages.
27. Yaokokoré-Béibro, (2010a). Diversité avifaunique de la forêt classée de la Besso, Sud-Est de la Côte d'Ivoire. Sciences & Nature Vol.7 N°2:207–219.
28. Yaokokoré-Béibro, (2010b). Oiseaux du. Parc National des Iles Ehotilé, sud-est. Côte d'Ivoire. Malimbus 32:89-102.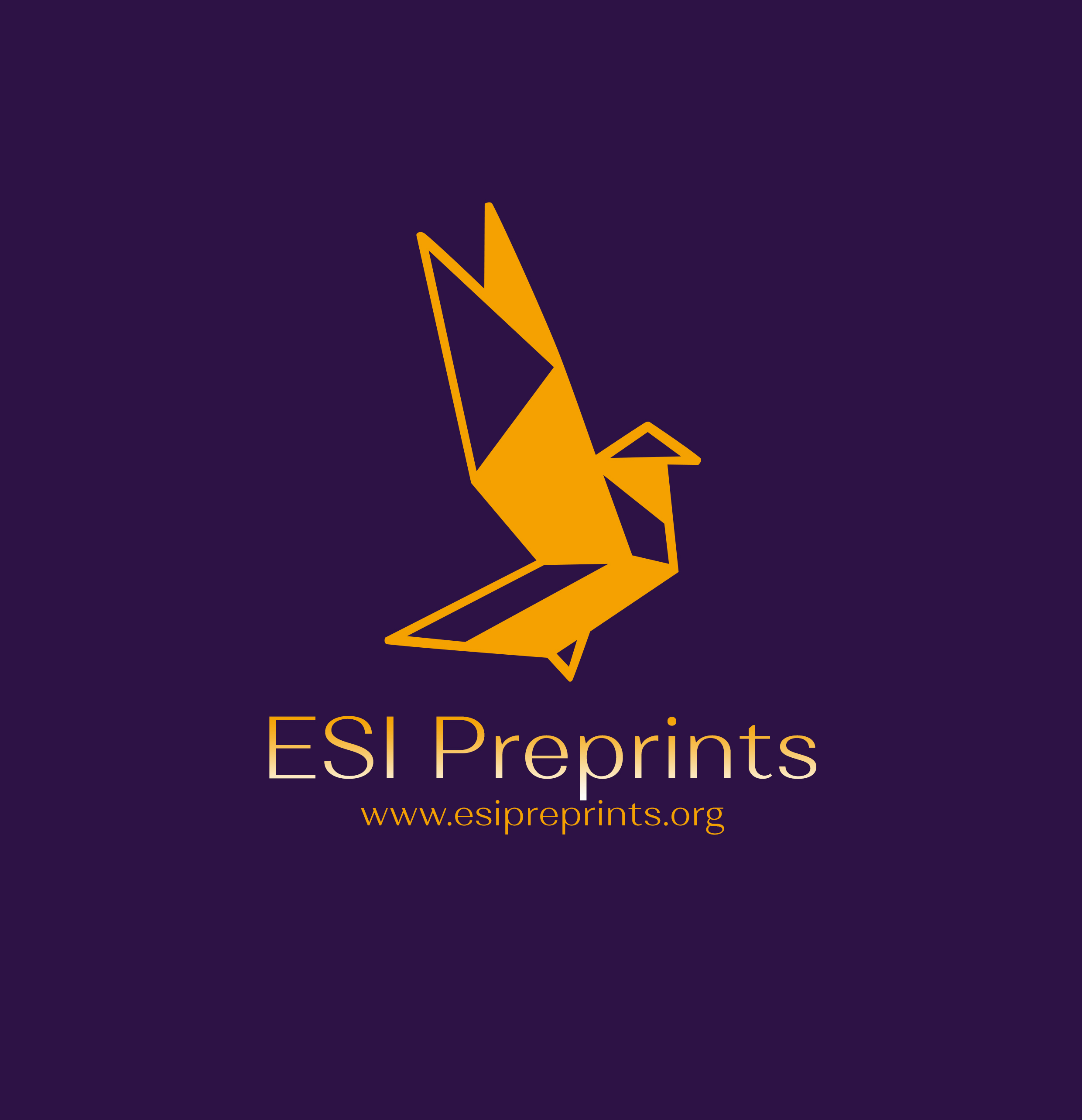 How to Cite
Youssoufa, I., Madou Kaoulé, K. A., Toudjani, A. A., Moustapha, G., & Ali, M. (2022). Caractéristiques de la Dynamique des Oiseaux d'Eau sur le Bras Majeur de la Komadougou-Yobé dans les Communes de Diffa et Gueskerou, Niger. European Scientific Journal, ESJ, 11, 66. Retrieved from https://eujournal.org/index.php/esj/article/view/16091
Copyright (c) 2022 Issiaka Youssoufa, Karema Ary Madou Kaoulé, Assane Anabi Toudjani, Grema Moustapha, Mahamane Ali
This work is licensed under a Creative Commons Attribution-NonCommercial-NoDerivatives 4.0 International License.