Pouvoir et Action Publique : Cristallisation des Politiques Publiques et Prélude à la Solution des Problèmes Publics
Dhamaris Maidely Martínez Ruedarodríguez

Universidad Autónoma de San Luis Potosi, México

Louis Valentin Mballa

Centro de Investigación y Estudios de Posgrado Universidad Autónoma de San Luis Potosi, México

Ma. Patricia Torres Rivera

Universidad Autónoma de San Luis Potosí, México

Miguel Ángel Vega Campos

Centro de Investigación y Estudios de Posgrado Universidad Autónoma de San Luis Potosi, México
Keywords:
Pouvoir, action publique, politiques publiques, problèmes publics, légitimation, solution
Abstract
L'objectif de cet article est d´analyser les aléas des variables de pouvoir et d'action publique dans la recherche de solutions aux problèmes publics à travers l'idéation, la formulation et la mise en œuvre des politiques publiques. Utilisant une méthode d'analyse qualitative, l'article soutient que le pouvoir et l'action publique cristallisent la nature des solutions aux problèmes publics. Cela indique que les politiques publiques constituent aujourd'hui le cordon ombilical entre la société et l'État à travers l'exercice du pouvoir par le gouvernement. En d'autres termes, les politiques publiques ne sont pas des outils ambigus, mais plutôt la mise en œuvre de certaines orientations et styles de gouvernement, ce qui est d'une importance transcendantale car, dans leur dimension fondamentalement empirique, les politiques publiques ont le pouvoir d'inverser, de renforcer ou d'inhiber la capacité d'autres mécanismes qui conduisent au bien-être individuel et collectif. Avec une méthode d'analyse qualitative, nous concluons que les politiques publiques nécessitent d'une vision holistique, plus alignée sur les compétences multidimensionnelles, individuelles et collectives, tant du gouvernement que des citoyens.
The objective of this article is to analyze the ups and downs of the variables of power and public action in the search for solutions to public problems through the ideation, formulation and implementation of public policies. Using a qualitative method of analysis, the article argues that power and public action crystallize the nature of solutions to public problems. This indicates that public policies today constitute the umbilical cord between society and the State through the exercise of power by the government. In other words, public policies are not ambiguous tools, but rather put into action certain orientations and styles of government, which is of transcendental importance because in its fundamentally empirical dimension, public policies have the power to reverse, enhance or inhibit the capacity of other mechanisms that lead to individual and collective well-being. With a qualitative analysis method, we conclude that public policies require a holistic vision, more aligned towards the multidimensional, individual and collective competencies, both of the government as well as of the citizenry.
Downloads
Download data is not yet available.
References
1. Aguilar, A.; Lima, F. (2009). ¿Qué son y para qué sirven las Políticas Públicas?. Contribuciones a las Ciencias Sociales, disponible en, www.eumed.net/rev/cccss/05/aalf.htm.
2. Amaya, V. (2010). "Acción pública, instituciones y efectividad de los mecanismos de cooperación en el sistema de gestión del agua de Aguascalientes". Revista Gestión y política pública. 19(1): 37-77.
3. Buchheim, H. (1985). Política y poder, Barcelona: Alfa
4. Cabrero, E. (2001). La acción pública en municipios urbanos: Una propuesta de marco teórico para su estudio. México: CIDE.
5. Carpizo, J. (1999). "El poder: su naturaleza, su tipología y los medios de comunicación masiva". Boletin Mexicano de Derecho Comparado, Nueva Serie, año XXXII, (95): 321-356.
6. Cruz-Rubio, C. (2002). "La justificación del poder en el proceso de las políticas públicas: implicaciones para la gobernabilidad democrática". Magazine Electrónico del Instituto Internacional de Gobernabilidad (27) 26.
7. Duran, Patrice 1999. Penser l'action publique. Paris : collection Droit et Société.
8. Easton, D. (2007). "Categorías para el análisis sistémico de la política". En. Batlle, A. Diez Textos Básicos en Ciencia Política. Barcelona: Ariel Ciencia Política; 221-230.
9. Hernández-Sampieri, R; Collado, C. F.; Baptista, L. (2014). Metodología de la investigación, México: McGRAW-HILL
10. Hopenhayn, M. (2003). "Necesidades humanas y desarrollo: un enfoque sistémico". En, Toranzo, Roca Carlos. Necesidades básico y desarrollo. Santiago Chile: ILPES.
11. Mballa, L. V; González, L. C. (2017b). "La complejidad de los problemas públicos: institucionalización de las situaciones problemáticas y anterioridad de la solución a la acción pública" Revista Enfoques: Ciencia Política y Administración Pública, XV (27): 97-121.
12. Mballa, L.V. (2018), "Vers des fondements de la rationalité complexe pour l'analyse de la politique publique: les avatars du processus décisionnel". Rev. Ciencia Política, 13(26).
13. Mballa, L.V., Espinosa, Trejo, L. (2015), "Políticas públicas y combate a la pobreza en San Luis Potosí". Rev. E‭ur‬opea‭n S‭c‬ie‭n‭tific‭ Jo‭urna‭l. Se‭pt‬em‭be‬r 2‭015‭,vol.11.‬‬‬‬‬‬‬‬‬‬‬‬‬‬‬‬‬‬‬‬‬‬‬‬
14. Mballa L. V. (2017b). Políticas públicas y complejidad: en búsqueda de soluciones a los problemas públicos. México. MA Porrúa.
15. Meltsner, A. (1992). La Factibilidad Política y el Análisis de las Políticas. México: Miguel Ángel Porrúa.
16. Merino, M. (2013). Políticas públicas: Ensayo sobre la intervención del Estado en la solución de problemas públicos. México: CIDE.
17. Merino, M. (2008). "La importancia de la ética en el análisis de las políticas públicas". Revista del CLAD Reforma y Democracia. No. 41 5-35
18. Miranda De los Santos, J. (2015). "Filosofía de las políticas públicas" Revista Anagéneisis Jurídico, Noviembre. Disponible en https://anagenesisjuridicorevista.com/tag/filosofia-de-las-politicas-publicas/
19. Oyarce, H. (2011). Gerencia Pública. Buenos Aires. ILPES-CEPAL.
20. Pineda P. N. (2007). El concepto de política pública: alcances y limitaciones. Seminario de Políticas Públicas. México: Colegio de Sonora.
21. Quecedo, R.; Castaño, C. (2002). Introducción a la metodología de investigación cualitativa. Revista de Psicodidáctica, núm. 14, pp. 5-39.
22. Roth-Deubel, A. (2014). Políticas públicas. Formulación, implementación y evaluación: Cómo elaborar las políticas públicas, Quien decide, Cómo realizarlas, Quien gana o pierde. Bogotá: Aurora.
23. Roth-Deubel, A. (2008). "Perspectivas teóricas para el análisis de las políticas públicas: de la razón científica al arte retórico". Estudios Políticos, 33: 67-91.
24. Ruiz, L. D.; Cadenas, A. C. (2005). ¿Qué es una política pública?, IUS, Revista Jurídica, Núm. 18. Disponible en http://www.unla.mx/iusunla18/.
25. Sandoval, C. C. (1996). Investigación cualitativa. Bogotá, ICFES.
26. Santos, Z. J. (2004). Acción pública organizada: el caso del servicio de agua potable en la zona conurbada de San Luis Potosí. México: Porrúa.
27. Santibáñez, A., Barra, M. y Ortiz, P. (2005). La racionalidad de los actores en políticas públicas: un esquema teórico para entender el funcionamiento de las democracias modernas. Disponible en http://www.colpos.mx/tabasco/diplomado/3y4demarzo/
28. Thœnig, J.-C. (1997). "Política pública y acción pública". Rev. Gestión y Política Pública, VI (1): 19-35.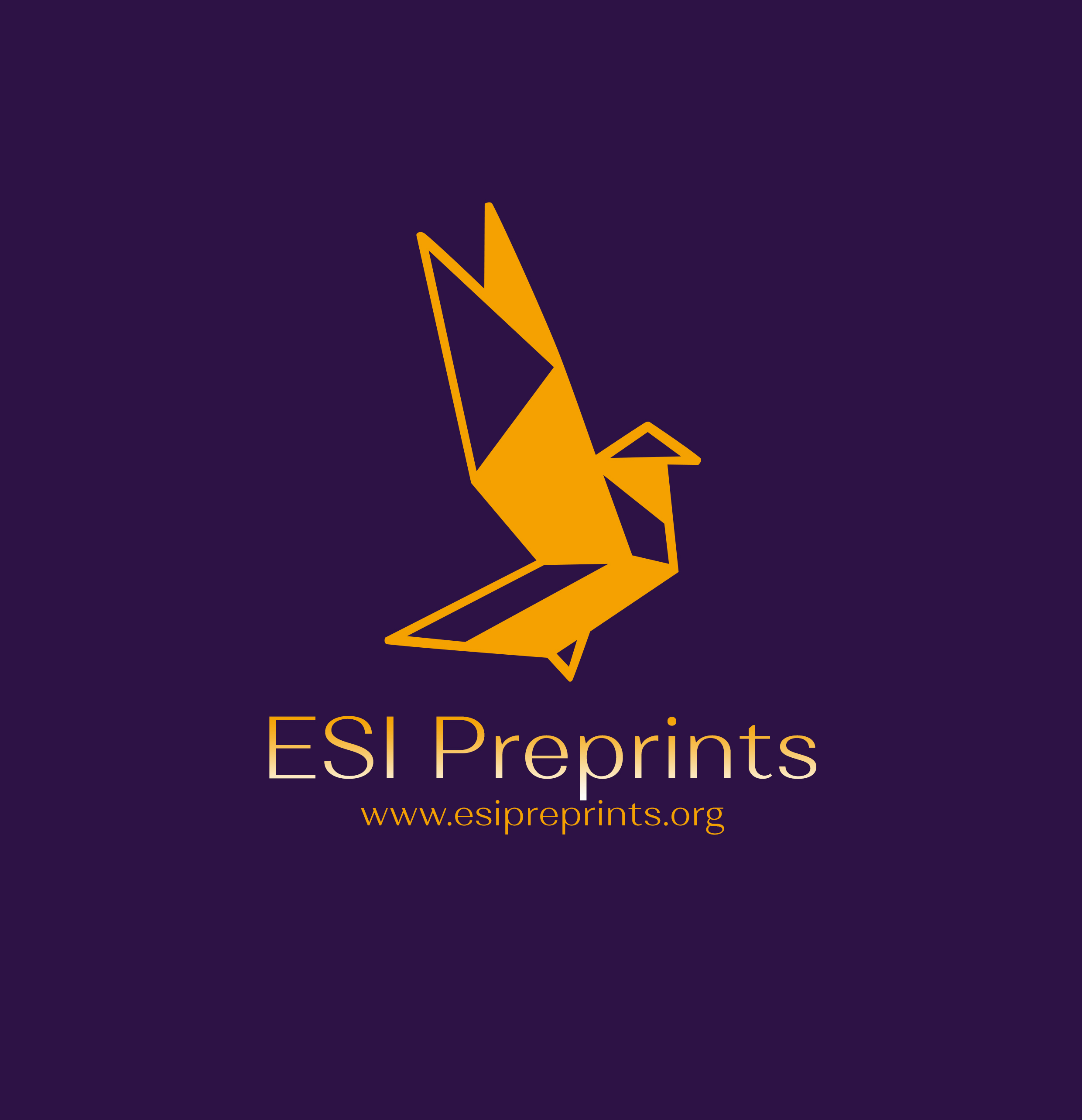 How to Cite
Martínez Ruedarodríguez, D. M., Mballa, L. V., Torres Rivera, M. P., & Vega Campos, M. Ángel. (2022). Pouvoir et Action Publique : Cristallisation des Politiques Publiques et Prélude à la Solution des Problèmes Publics. European Scientific Journal, ESJ, 11, 277. Retrieved from https://eujournal.org/index.php/esj/article/view/16105
Copyright (c) 2022 Dhamaris Maidely Martínez Ruedarodríguez, Louis Valentin Mballa, Ma. Patricia Torres Rivera, Miguel Ángel Vega Campos
This work is licensed under a Creative Commons Attribution-NonCommercial-NoDerivatives 4.0 International License.