The Importance of Integrating Effective Teaching Methods in Business English Classroom
Tamar Dolidze

Adjunct Professor of Grigol Robakidze University, Georgia Associate Professor of BSMA/PI

Anna Abesadze

Lecturer, Adviser to the Rector of Grigol Robakidze University, Georgia

Brandon Harding

U.S. Fulbright Georgia ETA, Grigol Robakidze University, Georgia

Paola Clara Leotta

Associate Professor of English Linguistics, University of Catania, Italy
Keywords:
Teaching methods, Business English, Lexical approach, Taskbased learning, Project-based learning
Abstract
The paper highlights the importance of integrating effective methods in teaching English for Specific Purposes, in particular Business English.  According to the survey, which includes the contribution from 48 BE instructors worldwide, the article demonstrates the significance of lexical approach, task-based and project-based learning by evaluating the outcomes of integrating them in teaching practice and beyond. The results once again confirmed the hypothesis that task-based learning, lexical approach and project-based learning are the most effective teaching methods in BE classroom. The survey consisted of both open and close-ended questions and aimed at voicing the opinion of BE Course Instructors globally. The target audience was exposed to the above-mentioned teaching methods.  At the same time, the survey provides recommendations for novice BE Lecturers on how to ensure maximal approximation to the authentic environment via practicing most useful teaching methods and making the learning process more result-driven, engaging and enjoyable. 
Downloads
Download data is not yet available.
References
1. Beckett, G. & Miller, P. (2006). Project-based second and foreign language Education Past, Present, and Future. U.S.A: Library of Congress Cataloging- in-publication Data.
2. Coady, J. (1996). L2 vocabulary acquisition: A synthesis of the research. In J. Coady & T. Huckin (Eds.), Second Language Vocabulary Acquisition: A Rationale for Pedagogy (Cambridge Applied Linguistics, pp. 273-290). Cambridge: Cambridge University Press. doi:10.1017/CBO9781139524643.020
3. Jack Richards, Richard Schmidt. (2010). Longman Dictionary of Language Teaching and Applied Linguistics. Retrieved from Longman Dictionary of Language Teaching and Applied Linguistics
4. Kankaanranta, A. & Lu, W. (2013). The evolution of English as business lingua franca: Signs of convergence in Chinese and Finnish professional communication. Journal of Business and Technical Communication, 27(3), 288-307.
5. Lewis, M. (2002). The Lexical Approach: The State of ELT and a Way Forward (Language Teaching Publications) (1st ed.). Heinle ELT.
6. Louhiala-Salminen, L. & Kankaanranta, A. (2011). Professional communication in a global business context: The notion of global communicative competence. IEEE Transactions on Professional Communication, 54(3), 244-262.
7. Piekkari, R., Welch, D. E. & Welch, L.S. (2014). Language in international business: The multilingual reality of global business expansion. Cheltenham, UK: Edward Elgar Publishing.
8. Rai Zahoor Ahmed, Siti Jamilah Bt Bidin. (2016, June 2016). The Effect of Task Based Language Teaching on Writing Skills of EFL Learners in Malaysia. Open Journal of Modern Linguistics, Vol. 6(#3), 207-218. doi:http://dx.doi.org/10.4236/ojml.2016.63022
9. Rubtsova, Svetlana. (2020). The Lexical Approach in Teaching English for Economics Online. 181-189. 10.15405/epsbs.2020.12.02.27.
10. Velásquez, T. (2012). "Hybrid Method" An integrated pedagogical method for EFL teaching and learning. Zona Próxima, 1657–2416, 194–211. http://www.redalyc.org/articulo.oa?id=85324721013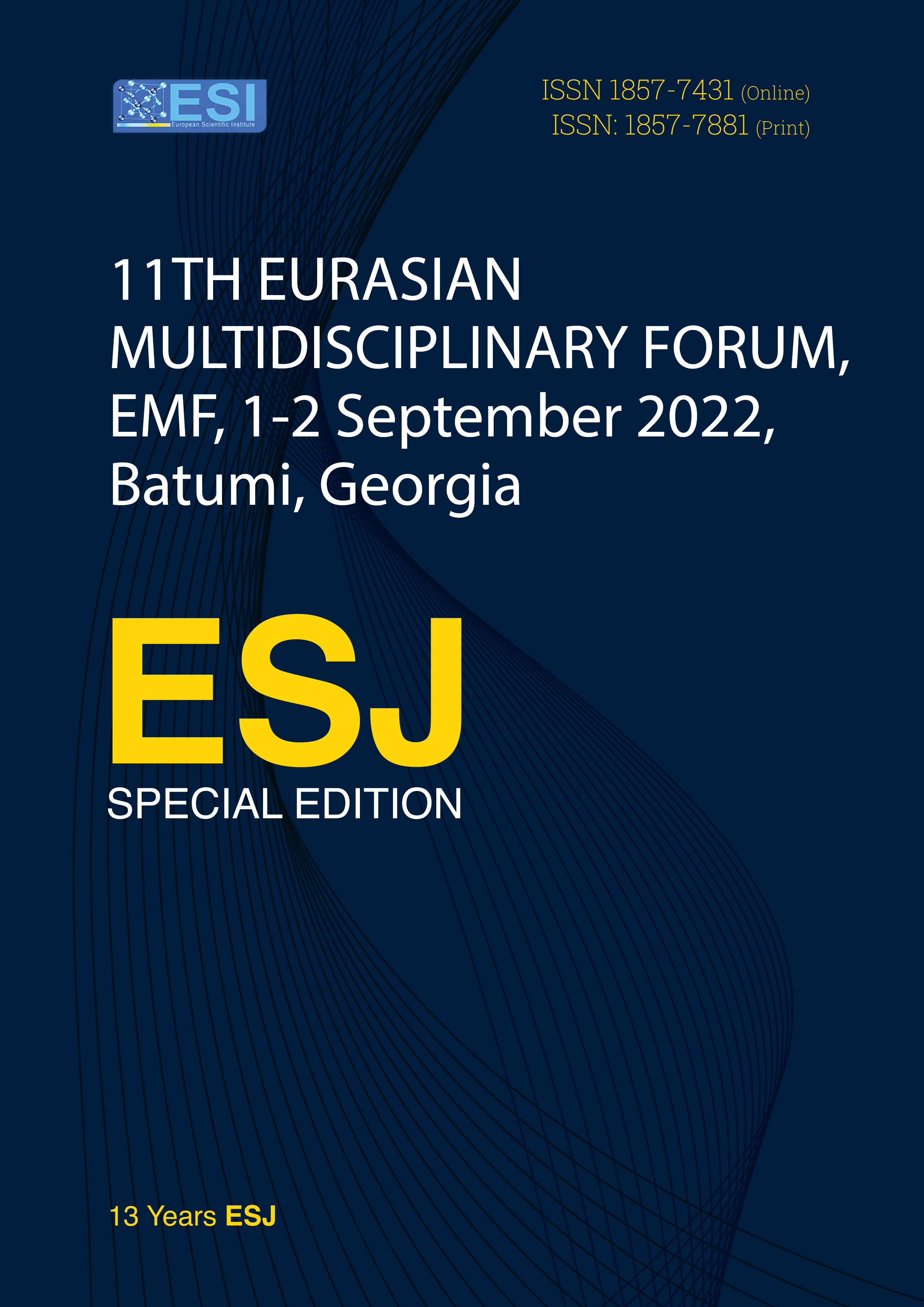 How to Cite
Dolidze, T., Abesadze, A., Harding, B., & Leotta, P. C. (2023). The Importance of Integrating Effective Teaching Methods in Business English Classroom. European Scientific Journal, ESJ, 19(39), 72. https://doi.org/10.19044/esj.2023.v19n39p72
Copyright (c) 2023 Tamar Dolidze, Anna Abesadze, Brandon Harding, Paola Clara Leotta
This work is licensed under a Creative Commons Attribution-NonCommercial-NoDerivatives 4.0 International License.