Evaluation de la Qualité de l'Eau des Milieux Lacustres Urbain et Périurbain du Moronou
Koudaio Akissi Nathalie

Département des Sciences et Technologie, Section Science de la Vie et de la Terre, Ecole Normale Supérieure, Abidjan, Côte d'Ivoire

Aboua Benié Rose Danielle

UPR d'Hydrobiologie et d'Ecotechnologie des Eaux, Laboratoire des Milieux Naturels et Conservation de la Biodiversité, URF Biosciences, Université Félix Houphouët-Boigny, Abidjan, Côte d'Ivoire

Yao Stanislas Silvain

UPR d'Hydrobiologie et d'Ecotechnologie des Eaux, Laboratoire des Milieux Naturels et Conservation de la Biodiversité, URF Biosciences, Université Félix Houphouët-Boigny, Abidjan, Côte d'Ivoire

Gooré Bi Gouli

UPR d'Hydrobiologie et d'Ecotechnologie des Eaux, Laboratoire des Milieux Naturels et Conservation de la Biodiversité, URF Biosciences, Université Félix Houphouët-Boigny, Abidjan, Côte d'Ivoire
Keywords:
Peuplement ichtyologique, échelle de la qualité, pollution, lac, Côte d'Ivoire
Abstract
La gestion durable de l'eau est indispensable pour permettre un développement économique compatible avec un accès à une eau de qualité. Elle contribue à la protection des milieux et de la biodiversité par l'utilisation d'un outil de gestion. Ainsi, dans le département de Bongouanou (Côte d'Ivoire), une étude a été menée afin de proposer une échelle de la qualité de l'eau basée sur le peuplement ichtyologique de deux lacs, urbain et périurbain. Des pêches expérimentales mensuelles de 17 heures à 07 heures ont été réalisées à l'aide de deux batteries de filets monofilaments de maille allant de 15 à 60 mm, entre juillet 2017 et juin 2018. L'échelle de la qualité de l'eau de chaque lac a été élaborée à partir de la tolérance/intolérance du pourcentage des individus et des espèces de poissons capturées. Ainsi, si le pourcentage d'individus tolérants est élevé au détriment des individus intolérants dans un lac, alors ce milieu serait de mauvaise qualité. Au total, 1305 poissons ont été capturés dont 843 dans le lac périurbain (Ehuikro) et 462 dans le lac urbain (Kaby). Dans le lac d'Ehuikro, les individus intolérants (93,74 %), tout comme les espèces intolérantes (58,33 %) dominent le peuplement. Par contre, dans le lac Kaby, les individus tolérants (93,83 %) dominent et les espèces tolérantes représentent 50 % du peuplement. Ces résultats montrent que le lac Kaby est perturbé par rapport au lac d'Ehuikro. Ces résultats pourraient s'expliquer par le drainage des eaux usées domestiques, des pneus usés et des déchets plastiques qui entrainent des perturbations telles que l'ensablement, l'érosion des berges, la sédimentation et l'eutrophisation au niveau du lac Kaby. Au niveau du lac d'Ehuikro, ces pressions sont moindres.
Sustainable water management is essential to enable economic development compatible with access to quality water. It contributes to the protection of environments and biodiversity through the use of a management tool. Thus, in the department of Bongouanou (Ivory Coast), a study was conducted to propose a water quality scale based on the fish population of two lakes, urban and peri-urban. Monthly experimental fisheries from 5 pm to 7 am were conducted using two battery of monofilament gillnets with mesh sizes ranging from 15 to 60 mm, between July 2017 and June 2018. The water quality scale for each lake was developed based on the tolerance/intolerance percentage of individuals and fish species caught. Thus, if the percentage of tolerant individuals is high at the detriment of intolerant individuals in a lake, then this environment would be of poor quality. A total of 1305 fish were caught, of which 843 in the peri-urban lake (Ehuikro) and 462 in the urban lake (Kaby). In Ehuikro Lake, intolerant individuals (93.74%) as well as intolerant species (58.33%) dominate the population. On other hand, in Kaby Lake, tolerant individuals (93.83%) dominate and tolerant species represent 50% of the population. These results show that Kaby Lake is disturbed compared to Ehuikro Lake. These results could be explained by the drainage of domestic wastewater, used tyres and plastic waste which lead to disturbances such as silting, bank erosion, sedimentation and eutrophication in Kaby Lake. At Ehuikro Lake, these pressures are lower.
Downloads
Download data is not yet available.
References
1. Bremond, R. & Vuichard, R. (1973). Les paramètres de la qualité des eaux. Ed. La documentation française, Paris, 173 p.
2. Day, J. H. & Grindley, J. R. (1981). The estuarine ecosystem and environmental constraints ; in Day (Ed) : Estuarine ecology with particular reference to South Africa ; Balkema, Rotterdam, pp. 345-373.
3. Didier, J. (1997). Indice biotique d'intégrité piscicole pour évaluer la qualité écologique des écosystèmes lotiques. Thèse de Doctorat ès sciences, Facultés Universitaires Notre-Dame de la paix (Belgique), 313 p.
4. Dunz, A. R. & Schliewen, U. K. (2013). Molecular phylogeny and revised classification of the haplotilapiine cichlid fishes forerly referred to as "Tilapia". Molecular Phylogenetic Evolution, 68 (1) : 64-80.
5. Ganasan, V. & Hughes, R. M. (1998). Application of an index of biological integrity (IBI) to fish assemblages of the rivers Khan and Kshipra (Madhya Pradesh), Indian Freshwater Biology, 40 : 367-383.
6. Gooré Bi, G. (2009). Impact des activités humaines sur les communautés de poissons dans les systèmes aquatiques de la zone côtière ivoirienne (Côte d'Ivoire) : Établissement d'un indice d'intégrité biotique (IIB). Thèse de Doctorat d'État. Université de Cocody, Abidjan (Côte d'Ivoire), 177 p.
7. Hugueny, B. (1990). Richesse des peuplements de poissons dans le Niandan (Haut Niger, Afrique) en fonction de la taille de la rivière et de la diversité du milieu. Revue d'Hydrobiologie Tropicale, 23 : 351-364.
8. Karr, J. R., Fausch, K. D., Angermeier, P. L., Yant, P. R. & Schlosser, I. J. (1986). Assessing biological integrity in running waters a method and its rationale. Illinois Natural History Survey, special publication, 5 Urbana, 28 p.
9. Keith, D. W. (2000). Geoengineering the Climate: Energy and Environment, 25 : 245-284.
10. Kouadio, A. N., Gooré Bi, G., Yao, S. S., Koffi, K. B. & Konan, Y. A. (2018). Premières données du peuplement ichtyologique d'un plan d'agglomération : le lac Kaby de Bongouanou (Côte d'Ivoire). International Journal of Innovation and Applied Studies, 24 (4) : 1591-1602.
11. Kouadio, A. N., Koffi, K. B., Yao, S. S., Goore Bi, G., N'doua, E. R. & Konan, Y. A. (2019a). Inventory of ichtyological population and on some physicochemical parameters characteristics of a drinking water supply dam : the lake Ehuikro (Bongouanou, Côte d'Ivoire). International Journal of Biosciences, 15 (4) : 339-349.
12. Kouadio, A. N., Konan, Y. A., Yao, S. S., Gogbé, Z. M. & Gooré Bi, G. (2019b). Food and feeding habits of Hemichromis fasciatus Peters, 1857 and Heterotis niloticus (Cuvier, 1829) in lake Ehuikro (Côte d'Ivoire). International Journal of Biological and Chemical Sciences, 13 (7) : 3039-3052.
13. Lotze, H. K., Lenihan, H. S., Bourque, B. J., Bradbury, R. H., Cooke, R. G., Kay, M. C., Kidwell, S. M., Kirby, M. X., Peterson, C. H & Jackson, J. B. C. (2006). Depletion, Degradation, and Recovery Potential of Estuaries and Coastal Seas. Science, 312 : 1806-1809.
14. PARU (2020). Sous- projet d'aménagement de la cuvette d'Anoukoua dans la commune d'Abobo : constat d'impact environnemental et social. 22-309.
15. Paugy, D., Lévêque, C. & Teugels, G. G. (2003a). Faune des poissons d'eaux douces et saumâtres de l'Afrique de l'Ouest. Tome 1. Collection faune tropicale 40. Institut de Recherche pour le Développement (IRD) (Paris, France) MRAC et MHN (Tervuren), 457 p.
16. Paugy, D., Lévêque, C. & Teugels, G. G. (2003b). Faune des poissons d'eaux douces et saumâtres de l'Afrique de l'Ouest. Tome 2. Collection faune tropicale 40. Institut de Recherche pour le Développement (IRD) (Paris, France) MRAC et MHN (Tervuren), 815 p.
17. Oberdorff, T. & Porchet, J.-P. (1994). An index of biotic integrity to assess biological impacts of Salmonid farm affluents on receiving waters. Aquaculture, 119 : 219-235.
18. Osuolale, O. & Okoh, A. (2017). Human enteric bacteria and viruses in five wastewater treatment plants in the Eastern Cape, South Africa. Journal of Infection and Public Health, 10 : 541–547.
19. Vannote, R. L., Minshall, G. W., Cummins, K. W., Sedell, J. R. & Cushing, C. E. (1980). The river continuum concept. Canadian Journal of Fisheries and Aquatic Sciences, 37 : 130-137.
20. Yáñez-Arancibia, A. (1985). Fish community ecology in estuaries and coastal lagoons ; towards an ecosystem integration. UNAM Press, Mexico, 654 p.
21. Youmbi, J. G. T., Feumba, R., Njitat, V.T., Marsily de, G. & Ekodeck, G. E. (2013). Pollution de l'eau souterraine et risques sanitaires à Yaounde ́au Cameroun. Comptes Rendus Biologies, 336 : 310-316.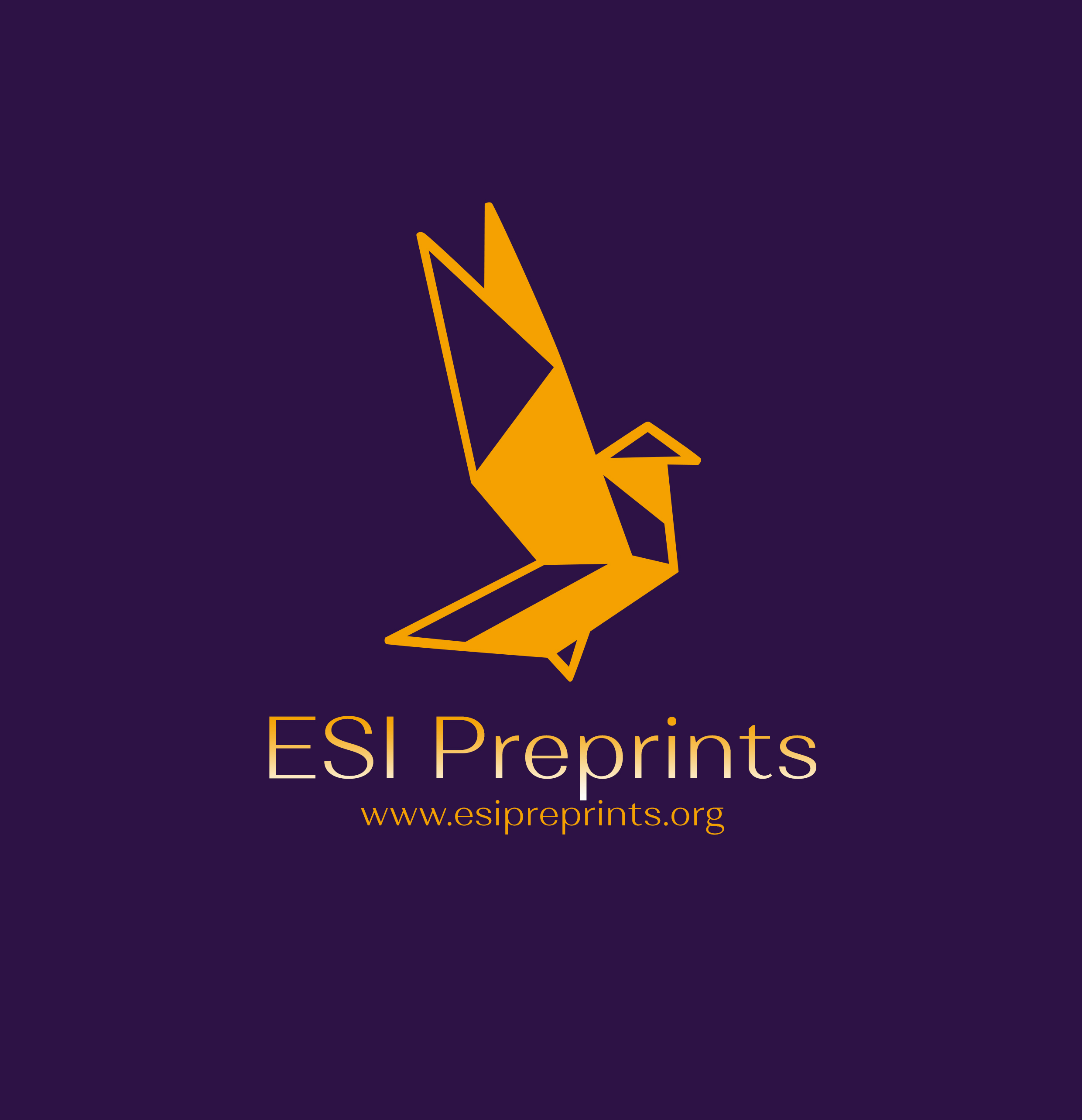 How to Cite
Nathalie, K. A., Danielle, A. B. R., Silvain, Y. S., & Gouli, G. B. (2023). Evaluation de la Qualité de l'Eau des Milieux Lacustres Urbain et Périurbain du Moronou. European Scientific Journal, ESJ, 17, 308. Retrieved from https://eujournal.org/index.php/esj/article/view/16773
Copyright (c) 2023 Koudaio Akissi Nathalie, Aboua Benié Rose Danielle, Yao Stanislas Silvain, Gooré Bi Gouli
This work is licensed under a Creative Commons Attribution-NonCommercial-NoDerivatives 4.0 International License.