Anglicisms and Italian Equivalents in the Era of Covid-19: A Corpus-Based Study of Lockdown
Barbara Cappuzzo

University of Palermo, Italy
Keywords:
Anglicisms, Lockdown, Pandemic, Covid-19, Corpus Linguistics, Italian Equivalents
Abstract
The whole globe has been going through an unprecedented historical moment since World War II. COVID-19, the disease against which we have all been trying to defend ourselves for several months now, has spread worldwide with a significant impact in all spheres of life. With the pandemic outburst and English the language of globalization, several Anglicisms have entered the lexicon of other languages, especially Italian, traditionally open to foreign words. COVID-19-related Anglicisms are used in Italian to such an extent that we can reasonably refer to them as the 'language of pandemic'. The English words and expressions employed in Italian to refer to the current disease are numerous. Some of them already existed, while others have been introduced during the current pandemic. An example of the latter is lockdown, which was the object of attention in this study. A 69,726-word corpus of 63 articles taken from la Repubblica.it throughout March 2020 was analyzed in order to scrutinize how the term was employed in one of the most authoritative and influential Italian dailies. The investigation of lockdown was carried out parallel to that of its Italian corresponding words. The results suggested that the term was often used together with its Italian equivalents mainly to fulfil the pragmatic/stylistic need to avoid lexical repetition. Moreover, lockdown appeared as an all-inclusive term encompassing various connotations of meaning which did not always seem to be fully and correctly conveyed by its Italian counterparts.
Downloads
Download data is not yet available.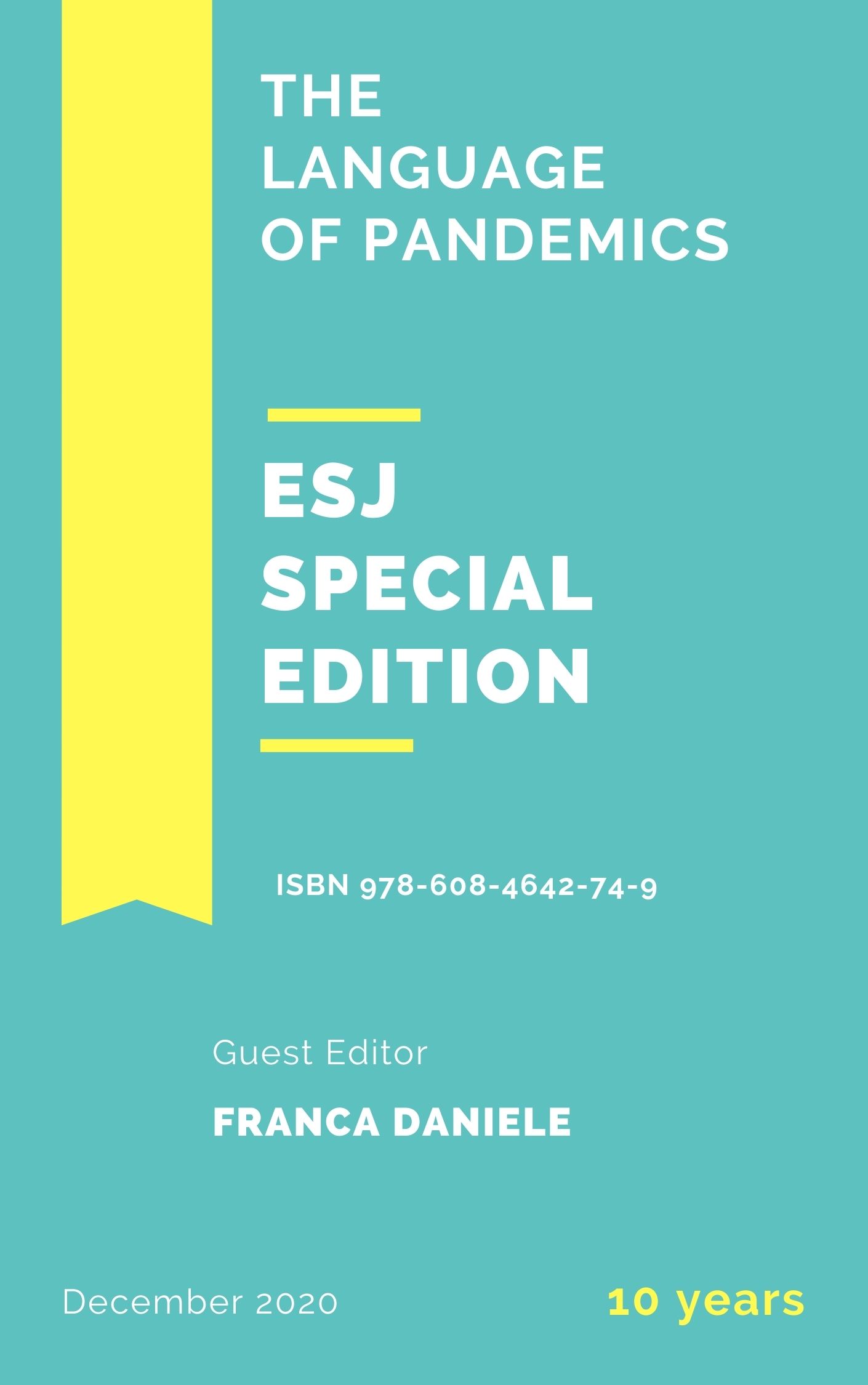 How to Cite
Cappuzzo, B. (2020). Anglicisms and Italian Equivalents in the Era of Covid-19: A Corpus-Based Study of Lockdown. European Scientific Journal, ESJ, 16(38), 7. https://doi.org/10.19044/esj.20.v16n38p7
Copyright (c) 2020 Barbara Cappuzzo
This work is licensed under a Creative Commons Attribution-NonCommercial-NoDerivatives 4.0 International License.