Digital Technologies and Social Media in Tourism
Ana Gvaramadze

Grigol Robakidze University, Georgia
Keywords:
Mobile communications, social media, tourism products, region of Georgia
Abstract
Computer-mediated technologies allow individuals, companies, nongovernmental organizations, governments, and other organizations to view, create, and share information, ideas, career interests in virtual communities and networks. For the tourism industry it is essential to create interesting content on social media at all stages of the journey. The aim of the paper was to highlight the role of social media in the tourism industry, to reveal how mobile applications affect tourism, and how tourists benefit from using social networks while traveling. The purpose was to show the best practices in promoting consumer relations through social media and social media channels, and what role social media plays in many aspects of tourism, especially in terms of information retrieval and decision making. The research revealed which search engine Georgian tourists use to get information throughout their travel and whether they usually use social media platforms to buy a tourism product. Using qualitative and quantitative (population-based) methods, the results of the study showed that travellers in Georgia actively use social media for ideas and inspiration, at the same time to buy tourism products. Social media is not just about disseminating information, it can also influence tourists' expectations and decisions. The research shows the importance of an online tourism domain in the context of travel planning through a search engine. Therefore, stakeholders in the tourism industry should pay attention to the impact of social media to improve the reliability of their information and services.
Downloads
Download data is not yet available.
References
1. Kaur, G. (2017). The importance of digital marketing in the tourism industry. International Journal of Research -GRANTHAALAYAH, 5(6), 72–77. https://doi.org/10.29121/granthaalayah.v5.i6.2017.1998
2. Kotler, P., Armstrong, G., Saunders, J., & Wong, V. (2001). Principles of Marketing, 2nd Edition20011principles of marketing, 2nd edition. Hemel Hempstead: Prentice‐hall 1998. 1042 pp., Isbn: 0132 622548 £32.99. Corporate Communications: An International Journal, 6(3), 164–165. https://doi.org/10.1108/ccij.2001.6.3.164.1
3. Nuenen, T., & Scarles, C. (2021). Advancements in technology and digital media in Tourism. Tourist Studies, 21(1), 119–132. https://doi.org/10.1177/1468797621990410
4. Sezgin, E., & Aktaş, S. G. (2016). Marketing for new tourism perceived by East Asian e-consumers. e-Consumers in the Era of New Tourism, 123–135. https://doi.org/10.1007/978-981-10-0087-4_8
5. Tan, G. W.-H., Lee, V. H., Lin, B., & Ooi, K.-B. (2017). Mobile applications in tourism: The future of the tourism industry? Industrial Management & Data Systems, 117(3), 560–581. https://doi.org/10.1108/imds-12-2015-0490
6. Türkmendağ, Z. (2022). Artificial Intelligence in the delivery of mobile tourism services. Mobile Computing and Technology Applications in Tourism and Hospitality, 162–188. https://doi.org/10.4018/978-1-7998-6904-7.ch008
7. Živković, R., Gajić, J., & Brdar, I. (2014). The impact of social media on Tourism. Proceedings of the 1st International Scientific Conference - Sinteza 2014, 758–761. https://doi.org/10.15308/sinteza-2014-758-761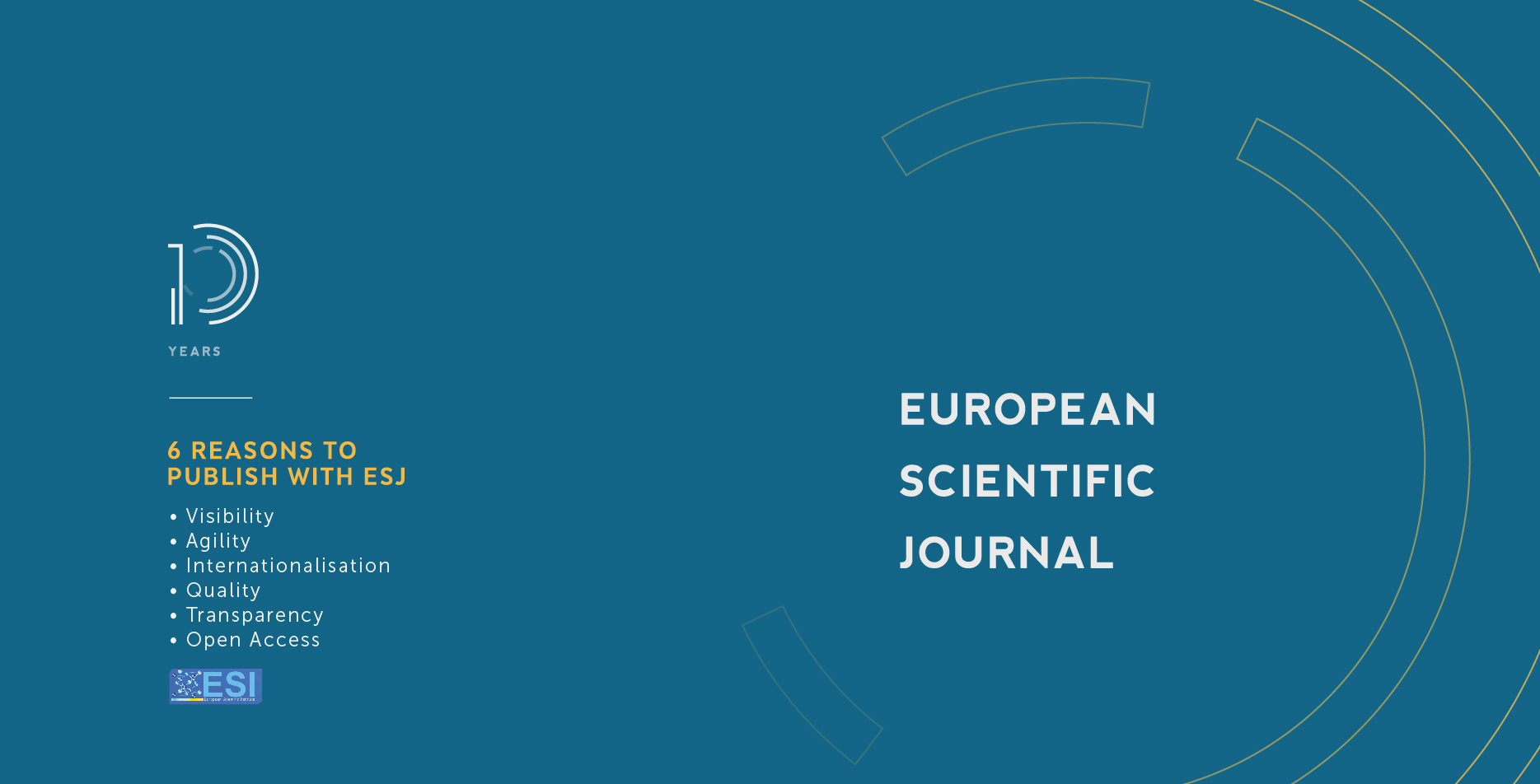 How to Cite
Gvaramadze, A. (2022). Digital Technologies and Social Media in Tourism. European Scientific Journal, ESJ, 18(10), 28. https://doi.org/10.19044/esj.2022.v18n10p28
Copyright (c) 2022 Ana Gvaramadze
This work is licensed under a Creative Commons Attribution-NonCommercial-NoDerivatives 4.0 International License.