Travel Motivations of Educational Tourists Arriving in Georgia
Ana Gvaramadze

Grigol Robakidze University, Georgia
Keywords:
Educational tourism, travel motivations, COVID-19
Abstract
Over the years, researchers have empirically studied the determinants of travel motivation and taken into account the diverse approaches and perspectives of travel motivation. The dynamic nature of travel motivation has led to a wide range of research in this area. Decisions made by tourists that are reflected in their travel behavior are essential for the tourism industry to maintain or improve the status quo. The paper aimed to identify the motivational factors that determine the decisions of educational tourists through quantitative research. According to the existing studies, significant travel motivations were identified and a survey was conducted with international students who choose Georgia as the destination for their studies at accredited higher educational institutions. The research has revealed that for international students, arriving in Georgia for educational purposes, the field of medicine is the first choice of interest.  Educational tourists choose Georgia for the following main reasons: security and political stability, the cost of learning and living, quality, and duration of the study.
Downloads
Download data is not yet available.
References
1. Bronner, F., & Kuijlen, T. (2007). The live or digital interviewer - A comparison between Casi, capi and Cati with respect to differences in response behaviour. International Journal of Market Research, 49(2), 167–190. https://doi.org/10.1177/147078530704900204
2. BUNGHEZ, C. (2022)," Educational Tourism: Erasmus Case Study", Journal of e-Learning and Higher Education, Vol. 2022 (2022), Article ID 498617, DOI: 10.5171/2022.498617
3. Dann, G. M. S. (1977). Anomie, ego-enhancement and tourism. Annals of Tourism Research, 4(4), 184–194. https://doi.org/10.1016/0160-7383(77)90037-8
4. Gross, M. J. (2007). Tourism behaviour: Travelers' decisions and actions by Roger S. G. March and Arch G. Woodside, Cabi Publishing, Wallingford, Oxon, UK, 2005. no. of pages: VII + 280 including index. ISBN 0-85199-021-5. International Journal of Tourism Research, 9(5). https://doi.org/10.1002/jtr.625
5. MarketWatch. (2022, May 26). Educational tourism market industry growth analysis with size, share and forecast 2022-2030. MarketWatch. Retrieved May 31, 2022, from https://www.marketwatch.com/press-release/educational-tourism-market-industry-growth-analysis-with-size-share-and-forecast-2022-2030-2022-05-26?mod=search_headline
6. Maringe, F., & Carter, S. (2007). International students' motivations for studying in UK he. International Journal of Educational Management, 21(6), 459–475. https://doi.org/10.1108/09513540710780000
7. P.S, D. S., Das O.P, A., & Ashraf. B.A, M. (2020, December 16). Changing paradigms of travel motivations post covid- 19. SSRN. Retrieved May 11, 2022, from https://papers.ssrn.com/sol3/papers.cfm?abstract_id=3747526
8. Pearce, P. L., & Lee, U.-I. (2005). Developing the travel career approach to tourist motivation. Journal of Travel Research, 43(3), 226–237. https://doi.org/10.1177/0047287504272020
9. Ulak, N. (2020). A preliminary study of novel coronavirus disease (covid-19) outbreak: A pandemic leading crisis in tourism industry of Nepal. Journal of Tourism and Hospitality Education, 10, 108–131. https://doi.org/10.3126/jthe.v10i0.28763
10. Tsuladze, L. (2008). Quantitative research methods in the social sciences. Retrieved June 24, 2022, from http://css.ge/wp-content/uploads/2019/07/raodenobrivi_kvlevis_meTodebis_saxelomzgv.pdf
11. Wachyuni, S. S., & Kusumaningrum, D. A. (2020). The effect of covid-19 pandemic: How are the future tourist behavior? Journal of Education, Society and Behavioural Science, 67–76. https://doi.org/10.9734/jesbs/2020/v33i430219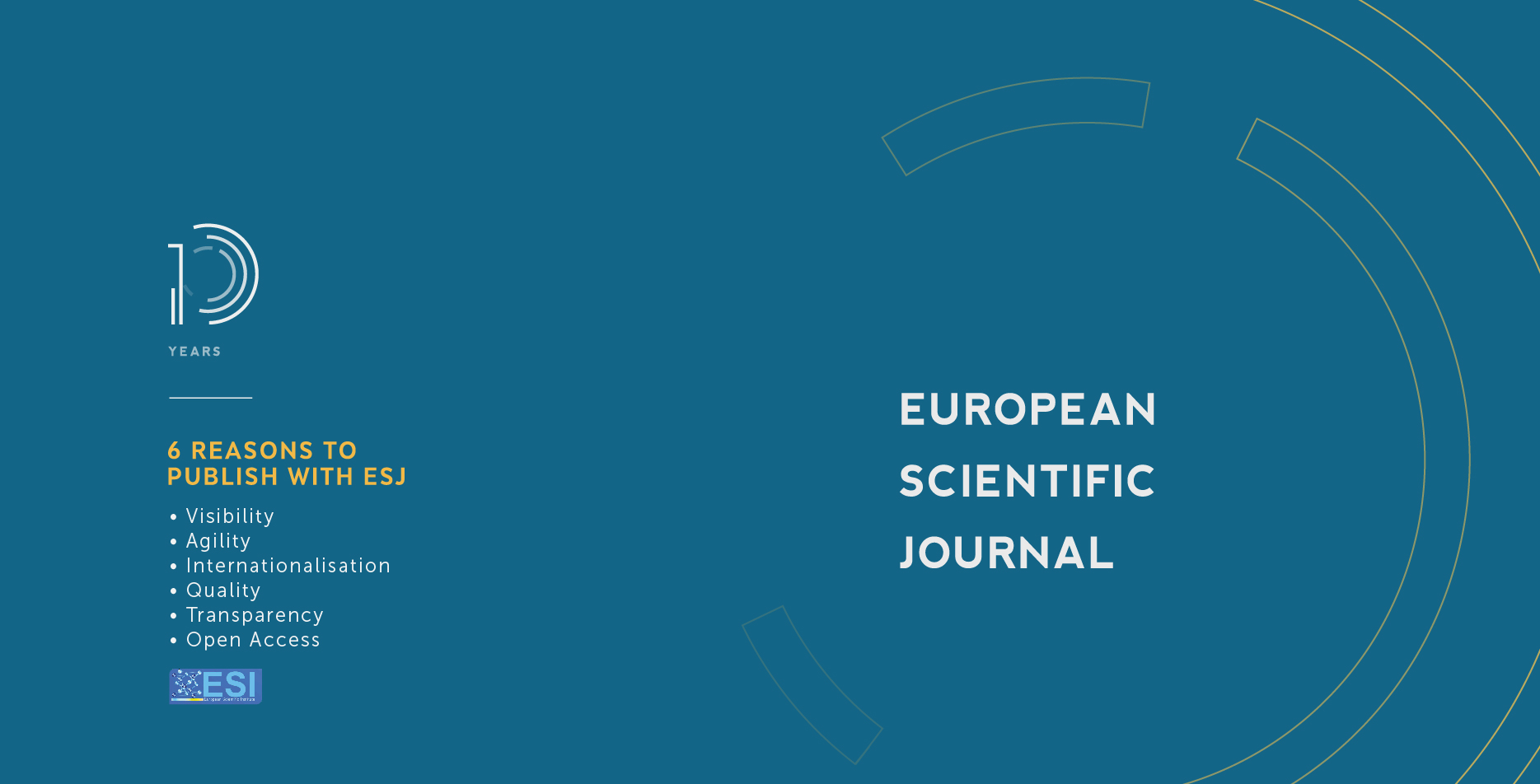 How to Cite
Gvaramadze, A. (2022). Travel Motivations of Educational Tourists Arriving in Georgia. European Scientific Journal, ESJ, 18(22), 73. https://doi.org/10.19044/esj.2022.v18n22p73
Section
ESJ Social Sciences
Copyright (c) 2022 Ana Gvaramadze
This work is licensed under a Creative Commons Attribution-NonCommercial-NoDerivatives 4.0 International License.