Prospection, Enquête et Collectes des Accessions de Poivron (Capsicum Annuum L.) Cultivés dans la Région de Diffa, Niger
Moussa Diagara Saley

Université Abdou Moumouni de Niamey, Niger

Harouna Issa Amadou

Université Abdou Moumouni de Niamey, Niger

Kaka Kiari Boukar Kéllou

Université de Diffa, Niger

Moussa Mamoudou Boubacar

Université de Diffa, Niger

Grema Moustapha

Université Abdou Moumouni de Niamey, Niger

Mahamane Ali

Université Abdou Moumouni de Niamey, Université de Diffa, Niger
Keywords:
Capsicum annuum L., prospection, collecte, Accessions, Diffa, Niger
Abstract
Le poivron est une plante polyvalente utilisé soit comme épice, soit comme légume-fruit dans la plupart des mets. Sa poudre communément appelé paprika est un condiment largement consommé dans le monde. Au Niger, particulièrement dans la région de Diffa, le poivron est la spéculation la plus cultivée et la plus commercialisée, représentant ainsi le poumon économique de la région. Une prospection suivie d'une enquête et d'une collecte des accessions de poivron a été effectuée dans cinq (5) départements de production de la région de Diffa. Dix-neuf (19) sites/villages ont été prospectés à travers la région. Tous les sites/villages visités ont été géo référencées et une carte a été établie. Au total cinquante un (51) accessions ont été collectées. Il ressort de l'entretien que la culture du poivron est plus pratiquée par la classe d'âge moins avancée avec une fréquence qui varie de 77% (Nguigmi) à 50% (Diffa). Cette culture est pratiquée majoritairement par les hommes dans toutes les zones prospectées. Les résultats montrent également que les kanuri sont majoritairement producteurs de cette spéculation avec une fréquence qui varie de 100% (Bosso et Diffa) à 84% (Nguigmi). La culture est en régression dans certaines localité compte tenu des certaines contraintes biotiques (ravageurs) et abiotiques (inondation, insécurité). Apres les récoltes les fruits sont commercialisés dans les marchés locaux ou régionaux, majoritairement dans le département de Diffa (87%) et en moindre importance dans le département de Bosso (32%). Le prix d'un sac de poivron sec de 17 kg varie de 11 000 à 44 000 FCFA selon les périodes et la disponibilité en quantité et en qualité des fruits.
The pepper is a versatile plant used either as a spice or as a fruit vegetable in most dishes. Its powder commonly called paprika is a widely consumed condiment in the world. In Niger, particularly in the Diffa region, the pepper is the most cultivated and most marketed speculation, thus representing the economic lung of the region. A survey followed by a survey and a collection of pepper accessions was carried out in five (5) production departments of the Diffa region. Nineteen (19) sites/villages were surveyed across the region. All the sites/villages visited have been geo-referenced and a map has been drawn up. A total of fifty one (51) accessions were collected. It appears from the interview that pepper cultivation is more practiced by the younger age group with a frequency that varies from 77% (N'guigmi) to 50% (Diffa). This culture is practiced mainly by men in all surveyed areas. The results also show that the kanuri are mainly producers of this speculation with a frequency that varies from 100% (Bosso and Diffa) to 84% (N'guigmi). Cultivation is declining in some localities due to certain biotic (pests) and abiotic (flooding, insecurity) constraints. After the harvest, the fruits are marketed in local or regional markets, mainly in the department of Diffa (87%) and to a lesser extent in the department of Bosso (32%). The price of a 17 kg bag of dry peppers varies from 11,000 to 44,000 FCFA depending on the period and the availability in quantity and quality of the fruits.
Downloads
Download data is not yet available.
References
1. Cleide, M., Ferreira, P., Izabel, C., Dos Santos, Fernanda, F.A., et Tania, P.S., 2016. Pepper Importance and Growth (Capsicum spp.). Springer International Publishing Switzerland. ISBN 978-3-319-06532-8. 141p.
2. CRA/D (Chambre Régionale D'agriculture de Diffa), 2016. Le poivron rouge de Diffa, éléments techniques et économiques pour la culture. Cette fiche technique et économique 3p.
3. CRA/M (Chambre Régionale D'agriculture de Maradi), (2017), Restitution des résultats 2017 du conseil de gestion aux producteurs de poivron de Gourgia-Laouni (commune de Gazaoua). Fiche technique et économique 10p.
4. Dixita, K., Patel, B.R., Patel, J.R., et Kuchhadiya, G.V., 2015. Genetic variability and character association studies for green fruit yield and quality component traits in chilli (capsicum annuum var. longum (dc.) sendt.). Electronic Journal of Plant Breeding, 6(2): 472-478.
5. Eric, C.L., Lys, A.A., Carlos, A.H., Rachidi, A.F., Nicodème, V.F.H., et Eroch, G. A., 2020. Fiche technique synthétique pour la production du poivron (Capsicum annum L.), Laboratory of Genetics Horticulture and Seed Science (GBioS) ISBN 978-99919-76-73-0. 6p.
6. Fernando, L.F., Elizanilda, R.R., Mailson, M.R., 2016. Production and Breeding of Chilli Peppers (Capsicum spp.). Springer International Publishing Switzerland. ISBN 978-3-319-06532-8. 141p.
7. Finger, F.L., Rêgo, E.R., Segatto, F.B., Nascimento, N.F.F., 2012. Produção e potencial de mercado para pimenta ornamental. Informe Agropecuário. 33: 14-20.
8. Ghalmi, N., 2011. Etude de la diversité génétique de quelques écotypes locaux de Vigna unguiculata (L.) Walp. Cultivés en Algérie. Thèse de doctorat, Ecole National supérieur Agronomique (ENSA) El Harrach-Algérie. 117p.
9. Hakmaoui, A., Zaki, N., Baye, Y., et Outmane, A., 2013. Technique de production du piment rouge (Niora) au périmètre irrigué de Talda. ISSN: 1114-0852. 6p.
10. Harouna, A.I., Bakasso, Y., Zoubeirou, A.M., Doumma, A., Maiboucar, I., 2014. Diagnostic participatif de la diversité de morphotypes et des connaissances locales en matière de culture du Voandzou (Vigna Subterranea L,) au Niger. International Journal of Innovation and Applied Studies. pp. 1915-1925.
11. Hasan, M. J., Kulsum, M.U., Ullah, M.Z., Manzur, M.H et Eleyash, M.M. (2014). Genetic diversity of some chili (capsicum annuum l.) genotypes. Int. J. Agril. Res. Innov. & Tech. 4 (1): 32-35.
12. HEA (Household Economie Approach), 2014. Profil de référence de l'économie des ménages ruraux de la zone de Cultures de poivron de la Komadougou à Diffa/Niger. 21p.
13. Kouassi, C., 2012. Potentialités bioactives et activité antimicrobienne des variétés de piment (Capsicum) cultivées en Côte d'Ivoire. Thèse de Doctorat; Université d'Abobo-Adjamé, Abidjan,Côte d'Ivoire, 161 p.
14. MAE (Ministère de l'agriculture et de l'élevage), 2018. résultats définitifs de l'enquête sur les productions horticoles 2007-2017. 63p.
15. Materska, M., Konopacka, M., Rogolinsk, J., Slosarek, K., 2015. Antioxidant activity and protective effects against oxidative damage of human cells induced by X-radiation of phenolic glycosides isolated from pepper fruits Capsicum annuum L. Food Chem 168: 546–553.
16. Oumarou, K.H., 2005. Comportement du poivron sur sol salin aux bords de la Komadougou: Cas du site de Chétimari-Gréma-Artori». Mémoire ITA4, FA/UAM 55P.
17. RECA (Réseau National des Chambres d'Agriculture du Niger), 2005. Etude de l'impact de la production et de la commercialisation du poivron dans la région de Diffa au Niger. 44p.
18. Rêgo, E.R., Rêgo, M.M., Finger, F.L., 2015. Methodological basis and advances for ornamental pepper breeding program in Brazil. Acta Horticulturae. 1087:309-314.
19. Rufi no, J.L.S., Penteado, D.C.S., 2006. Importância econômica, perspectivas e potencialidades do mercado para pimenta. Informe Agropecuário, Belo Horizonte 27:7–15.
20. Segnou, J., Amougou, A., et Youmbi, A. (2012). Viabilité et développement végétatif des plantules de piment (Capsicum annuum L.) suivant différents matériels de conditionnement des semences. TROPICULTURA, 30 (1) : 15-23
21. Ulhoa, A.B., Pereira T.N., Silva, R.N., Ragassi, C.F., et al., 2014. Caracterização molecular de linhagens de pimenta do tipo Jalapeño amarelo. Horticultura Brasileira. 32: 35-40.
22. Yaou, O.A., 2014. Etude économique de la culture du poivron dans les exploitations agricoles familiales de la région de Diffa, cas du village de Kayowa. Mémoire de fin de cycle, Université Abdou Moumouni, Faculté d'Agronomie. 83p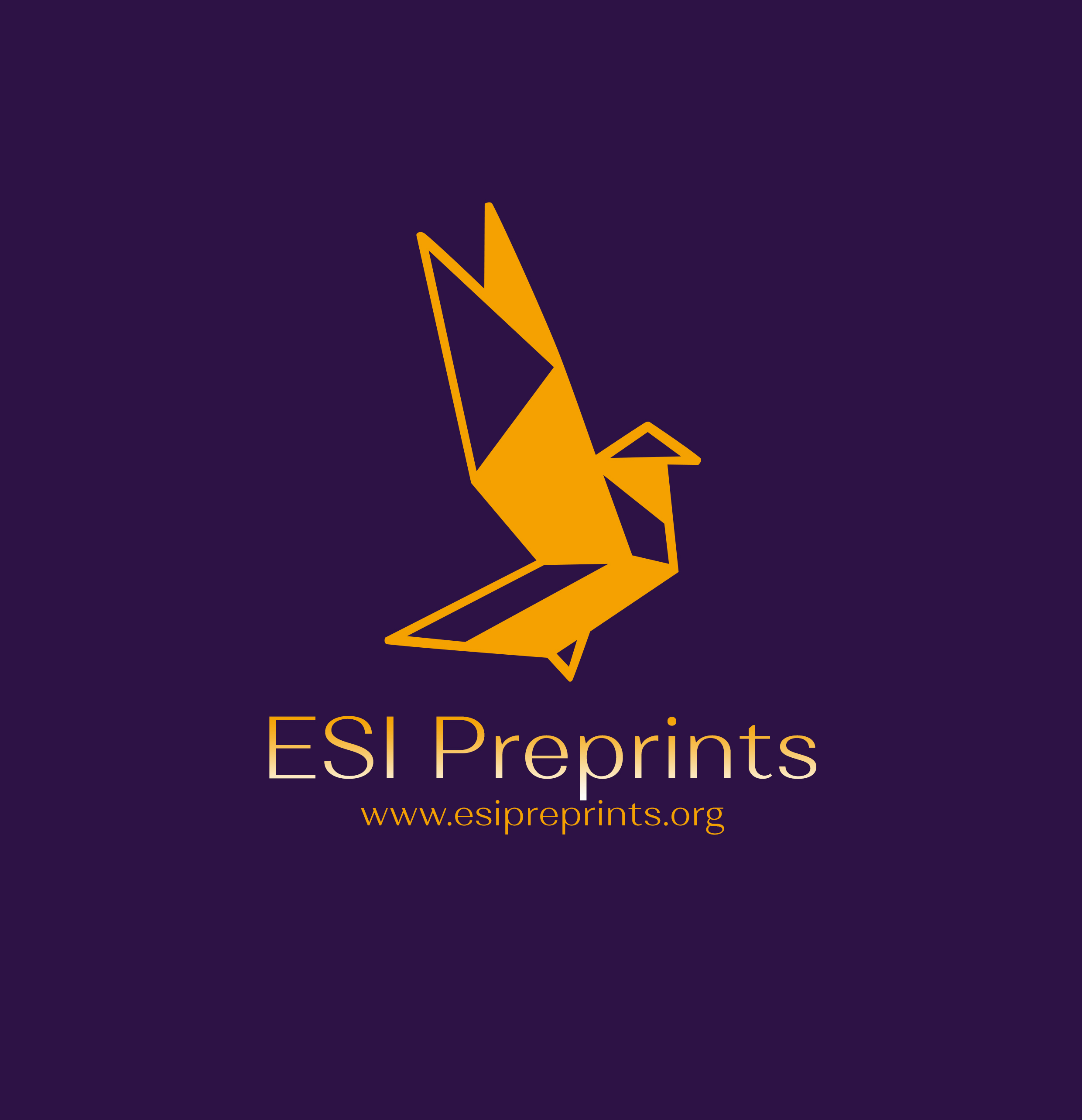 How to Cite
Saley, M. D., Amadou, H. I., Boukar Kéllou, K. K., Boubacar, M. M., Moustapha, G., & Ali, M. (2022). Prospection, Enquête et Collectes des Accessions de Poivron (Capsicum Annuum L.) Cultivés dans la Région de Diffa, Niger. European Scientific Journal, ESJ, 11, 513. Retrieved from https://eujournal.org/index.php/esj/article/view/16134
Copyright (c) 2022 Moussa Diagara Saley, Harouna Issa Amadou, Kaka Kiari Boukar Kéllou, Moussa Mamoudou Boubacar, Grema Moustapha, Mahamane Ali
This work is licensed under a Creative Commons Attribution-NonCommercial-NoDerivatives 4.0 International License.