Le chaos borgésien entre réel et virtuel
Keywords:
Chaos, réalité, labyrinthe, infini, bifurcation, mémoire, livre
Abstract
Le corpus de cette étude est composé de trois nouvelles de Jorge Luis Borges : Le jardin aux sentiers qui bifurquent, Funes ou la mémoire et Le livre de sable. L'auteur a semé des indications chaotiques à travers ces textes, une sorte de ramifications infinies dans le temps en prouvant que les événements ne sont que des points de départ pour des trajectoires bifurquées. Pour Borges, les choix humains sont des actions qui peuvent se produire selon des possibilités infinies dans un immense univers labyrinthique. Chaque décision mènerait à des parcours qui diffèrent dans le temps et qui peuvent converger, se croiser ou diverger avec d'autres qui ont débuté dans un passé ou auront lieu dans un futur lointain. A travers les mondes imaginaires de ces trois nouvelles, l'auteur veut prouver que tout n'est pas dû au hasard et nous invite à considérer la réalité comme une issue d'un labyrinthe géant sans pour autant nier la virtualité. Selon une méthode synthétique, on a pu déceler l'affinité entre le texte littéraire de Borges et la théorie du chaos.
The essence of this study consists of three short stories by Jorge Luis Borges: The Garden of Forking Paths, Funes the Memorious, and The Book of Sand. The author has shown chaotic indications throughout these texts. A kind of infinite ramifications in time by proving that events are only starting points for branching trajectories. For Borges, human choices are actions occurring in infinite possibilities within an immense labyrinthine universe. Each decision would lead to paths that differ in time and that may converge, intersect or diverge with others that began in the distant past or will take place in the future. Through the imaginary worlds of these three short stories, the author wants to prove that not everything is due to chance, and invites us to consider reality as a way out of a giant labyrinth without denying the virtual. Using a synthetic method, the similarity between Borges' literary text and chaos theory was detected.
Downloads
Download data is not yet available.
PlumX Statistics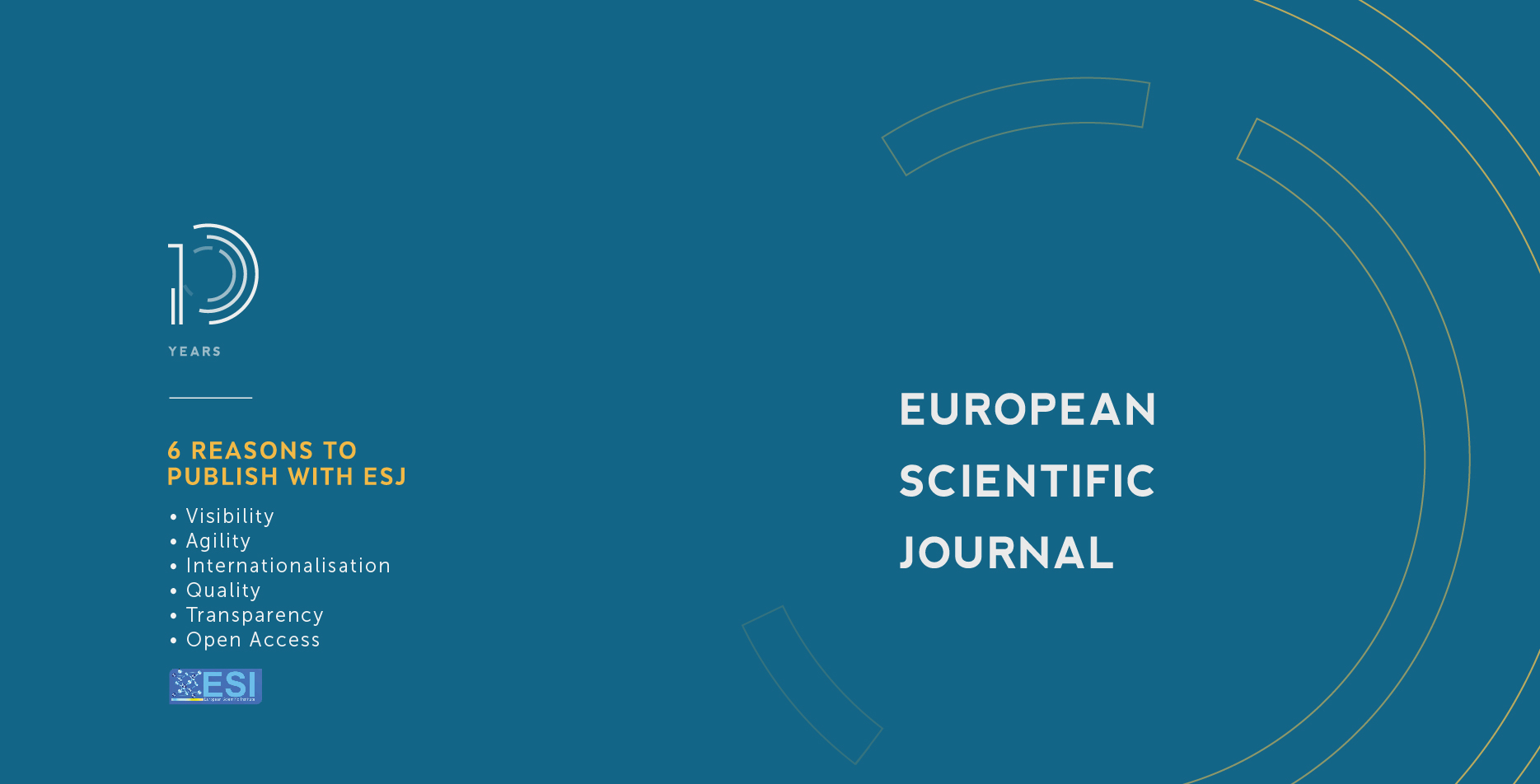 How to Cite
Sayegh, M. (2021). Le chaos borgésien entre réel et virtuel. European Scientific Journal, ESJ, 17(36), 98. https://doi.org/10.19044/esj.2021.v17n36p98
Copyright (c) 2021 Majida Sayegh
This work is licensed under a Creative Commons Attribution-NonCommercial-NoDerivatives 4.0 International License.